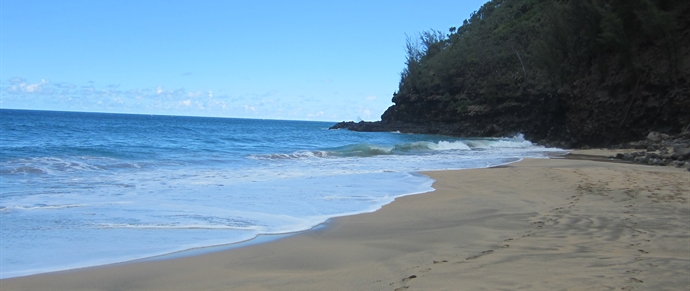 Hanakapiai Beach is nestled in the Napali Coast and accessible mainly via the Kalalau Trail. It's is approximately 2 miles from the start of the Kalalau Trail, however beware it's not for novice hikers. At the beach you can take another trail to Hanakapiai Falls, a fantastic waterfall or continue on along the famous Kalalau.
The trail head for the hike is located at
Ke

Ê»

e Beach
. Plan to take 1-2 hours each way on this trail. It's steep, rocky and gorgeous. In the summer this beach usually has plenty of sand, but in the winter waves and high tides wash away the sandy shore line leaving mainly rocks and mud.
To reach this beach the trail requires you cross Hanakapiai River, which flows down from Hanakapiai falls, and meets the ocean here. This creates dangerous currents and murky water at times.
The beach is remotely located with no road access. The word Hanakapiai means "bay sprinkling food" in Hawaiian. This beach and the surrounding area used to be a fishing and farming area at one time.
The natural geography makes Hanakapiai conditions even more hazardous; in the event that one gets caught in a rip current (or otherwise swept out to sea) the nearest safe shore area is approximately six miles away. The currents in the region are so powerful that the bodies of at least 15 drowning victims have yet to be recovered. It's simply not recommended to do anything that involves getting in the water at this beach.
If you must get in the water (maybe after a long hot hike) do so in the small, calm pools in the Hanakapiai stream. The water is usually clear and slow moving, however it can be a bit chilly. If the water is murky, this is a sign of flooding and you should stay clear of the river. Flash flooding can happen without notice nearly anytime of the year, if a enough rain come down upstream. So keep an eye out for flash floods when near the river!
According to a sign posted on the beach, as of 2008 at least 83 people have drowned at Hanakapiai. Another less lethal hazard is the fresh water. As in all of Kauai, make sure to treat any drinking water you get from the stream, falls or river before consuming.
Safety
Hiking to Hanakapiai Beach is fairly difficult due to its steep and usually very slippery trail. However, the beach itself is dangerous as well.
Like many beaches on the Na Pali Coast, strong rip currents, as well as high surf, dangerous shore breaks and other hazardous ocean conditions make Hanakapiai Beach extremely dangerous. The Na Pali Coast is especially treacherous because there are no major reefs to hinder potent ocean currents.
There is no reef to protect the Hanakapiai Beach, which means there are almost always very dangerous rip currents. These rip currents can drag even the strongest swimmers out to sea. When that happens, it can be impossible to swim back to shore.
More people have drowned at this beach than any other beach on Kauai. The victims are almost always visitors from out of state that are ignorant of ocean surf and powerful currents. There are occasions when experienced locals surf the waves of Hanakapiai, but if you're not a local expert then just stay out of the water.
This beach is located in a isolated wilderness park.This means there are no lifeguards or rescue personnel to help you. The only way to contact help is to hike back. Many times by the time help does arrive it can be too late.
Video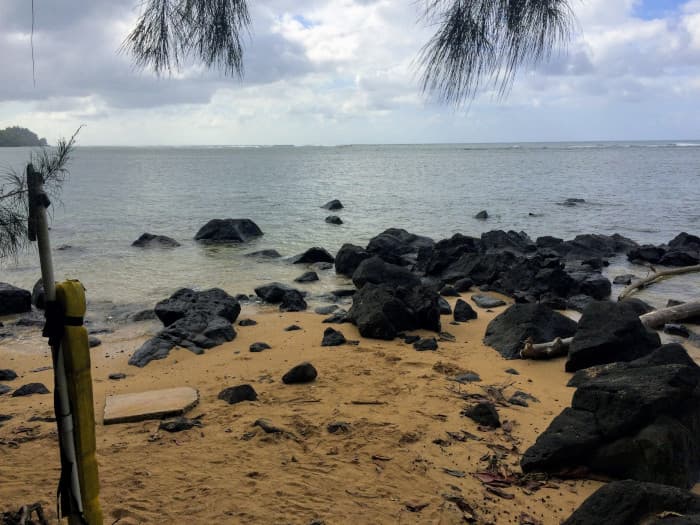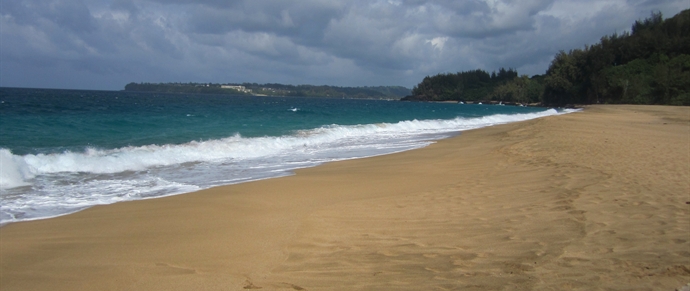 Lumahai Beach (West)
Lumahai Beaches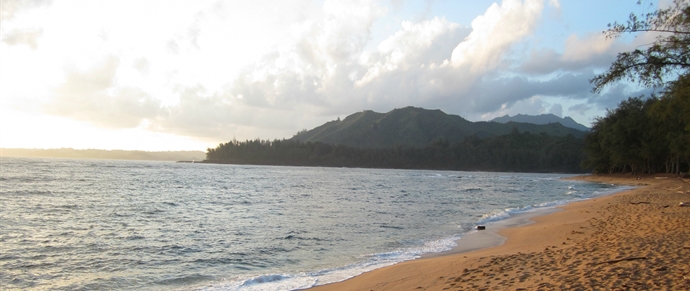 Wainiha Beach Park
North Shore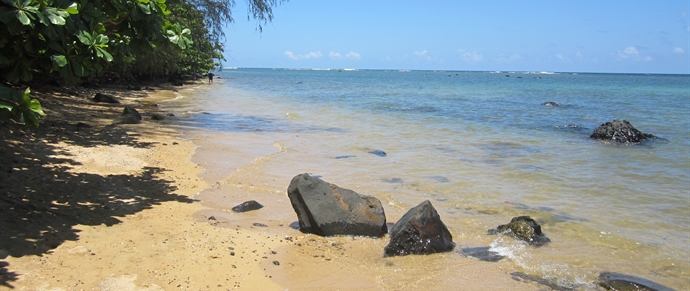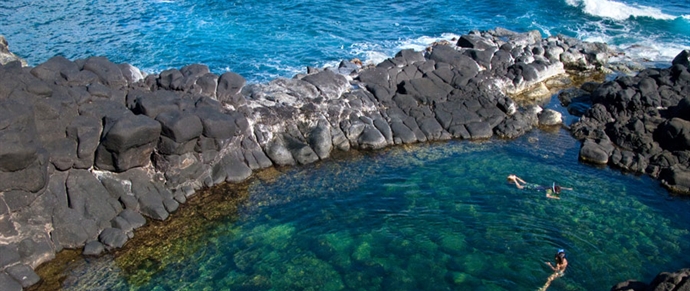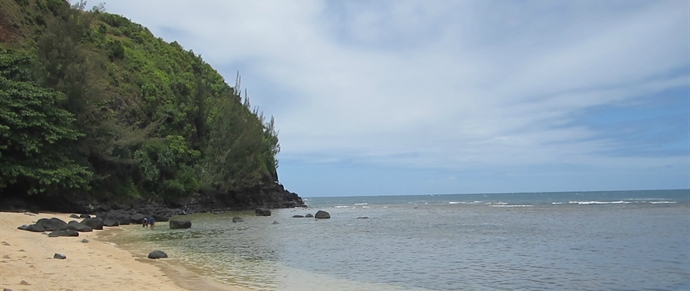 Sea Lodge Beach
North Shore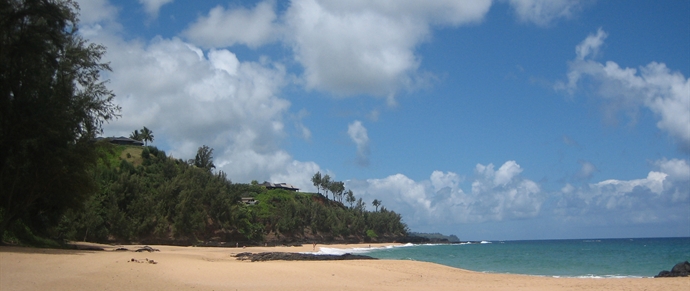 Secret (Kauapea) Beach
North Shore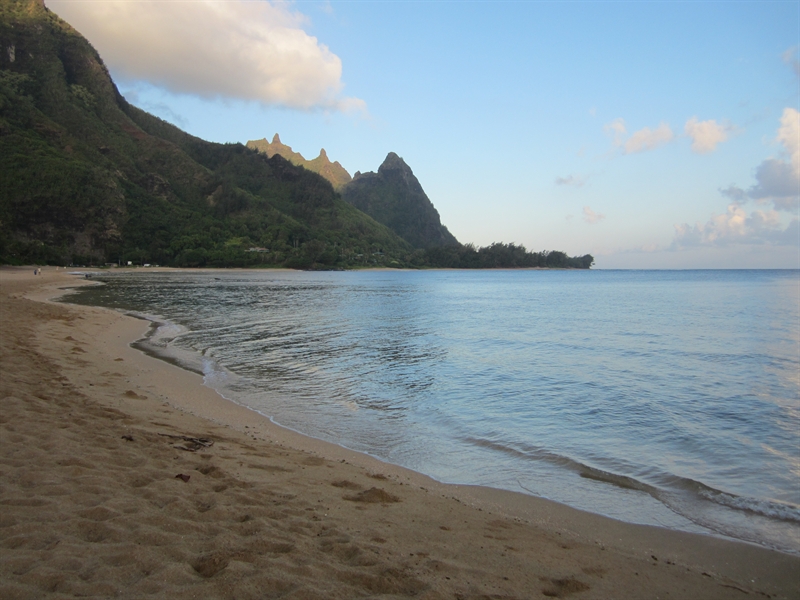 Tunnels Makua Beach
North Shore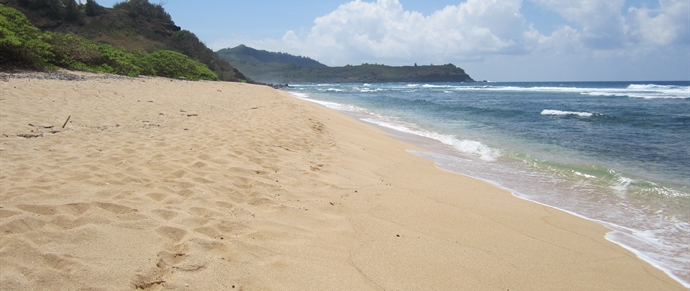 Waiakalua Beaches
North Shore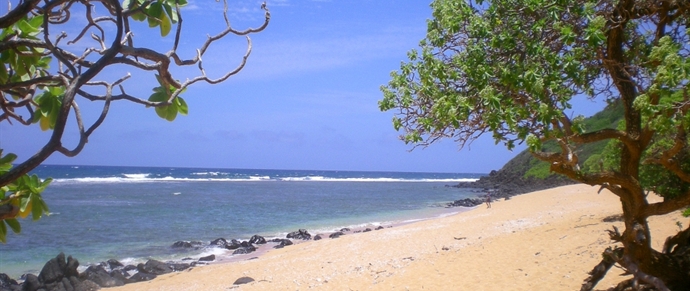 Larsens Beach
North Shore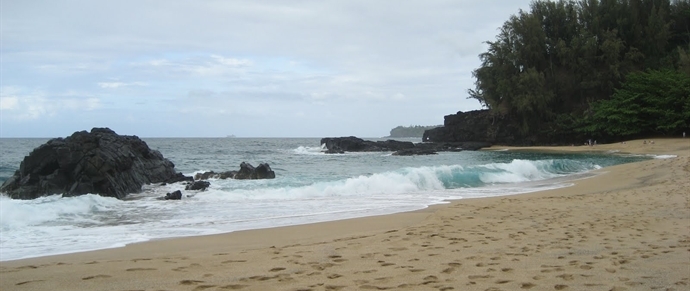 Kahalahala Beach
Lumahai Beaches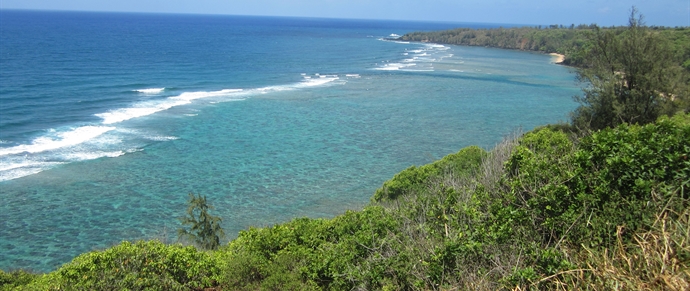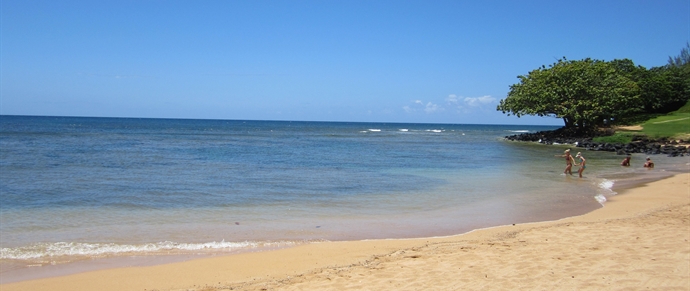 Pu'u Poa Beach
Hanalei Bay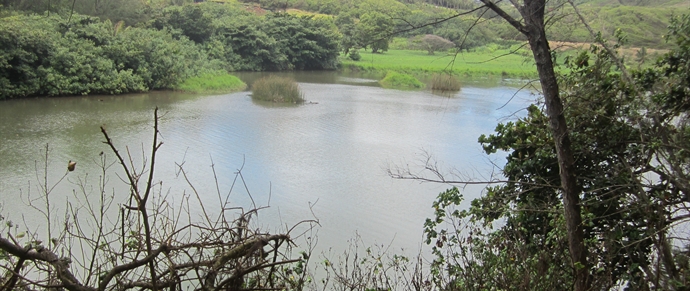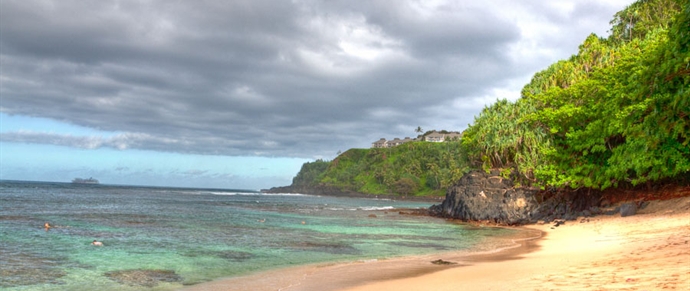 Hideaways Pali Ke Kau Beach
North Shore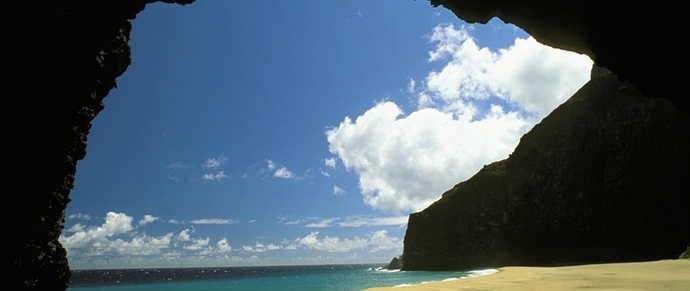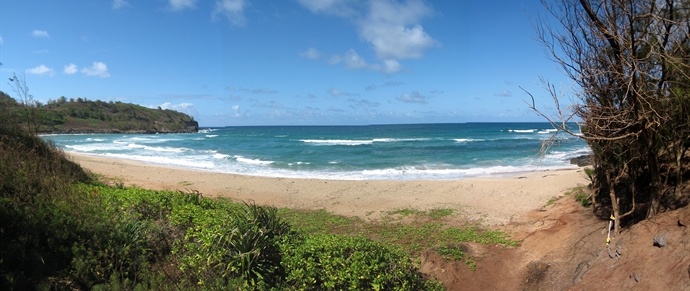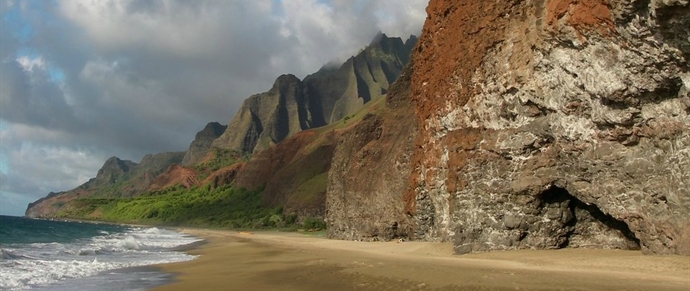 Kalalau Beach
North Shore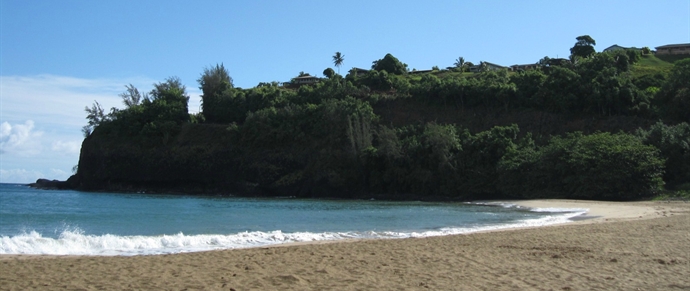 Kalihiwai Beach
North Shore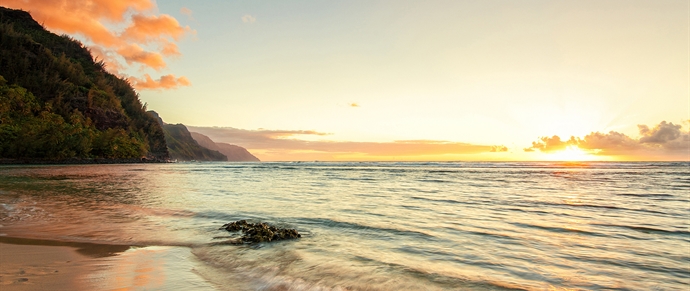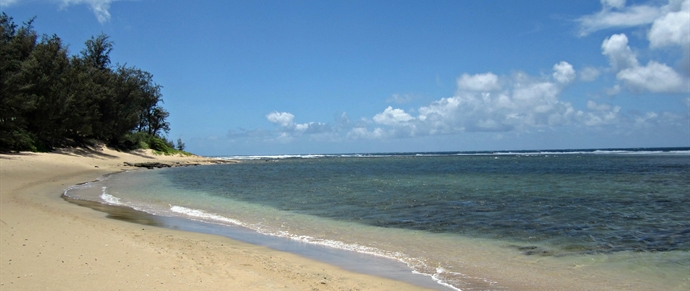 Cannons Beach
North Shore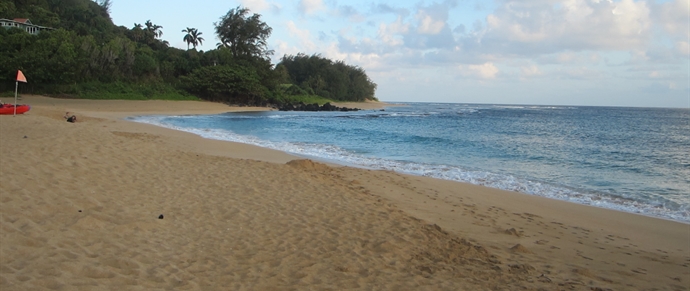 Haena Beach Park
North Shore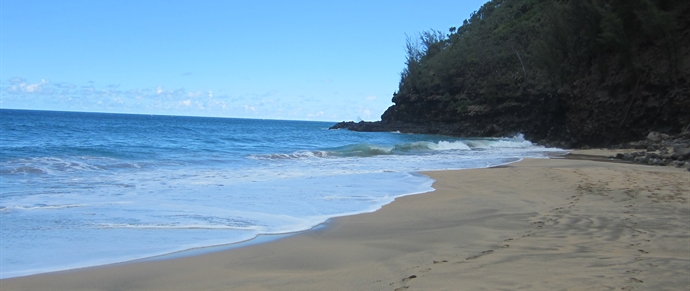 Hanakapiai Beach
North Shore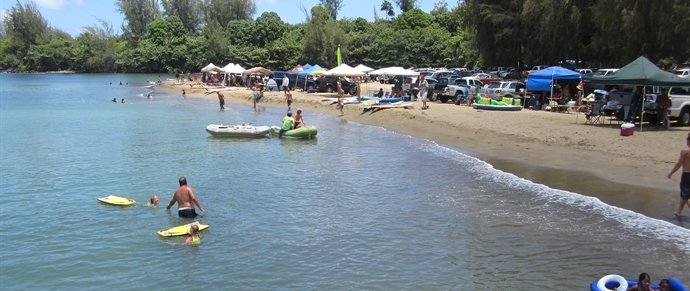 Black Pot Beach Park
Hanalei Bay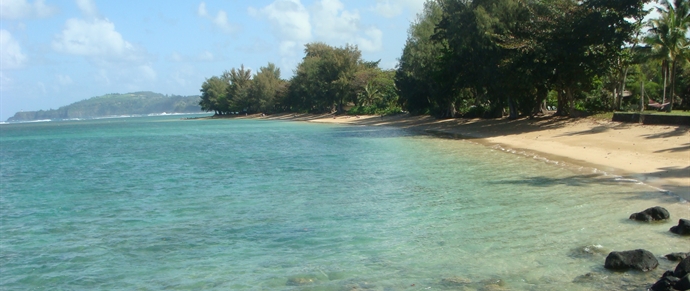 Anini Beach Park
North Shore