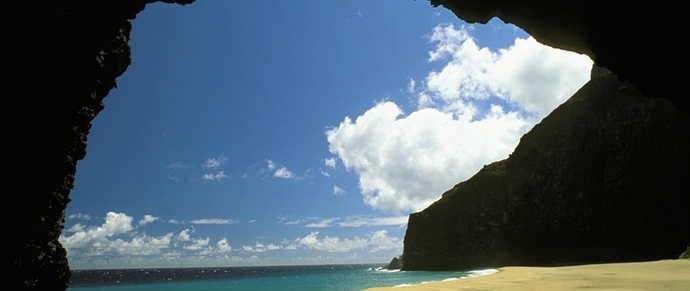 You can't hike, boat or drive to this beach! Swimming is your only means of access.
The swim to this beach is not easy feat. We recommend you wear fins and only attempt when surf is low. High surf brings dangerous rip tides and crashing ocean waves. Currents may make the journey easier one way than the other, so be wary if your swim seems easier that expected. It may not be so easy on the way back. Look for large arched sea cliffs with a waterfall as you swim to identify this beach.
If you are more of a rock hopper, at certain times you can walk over from
Kalalau Beach
.
Because of the spiritual history and ceremonial grounds, no boats (kayaks included), airplanes, or other surf devices are allow on the beach. However you can boat near by and swim the final stretch.
Safety
Watch for high surf, and take all other general ocean swimming precautions.
Video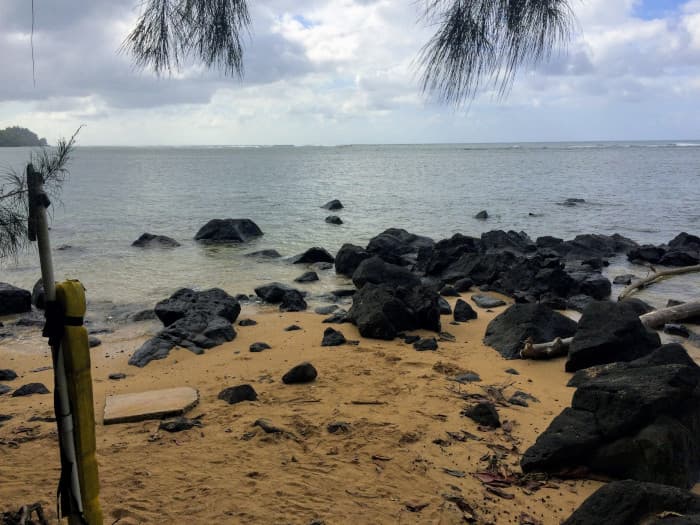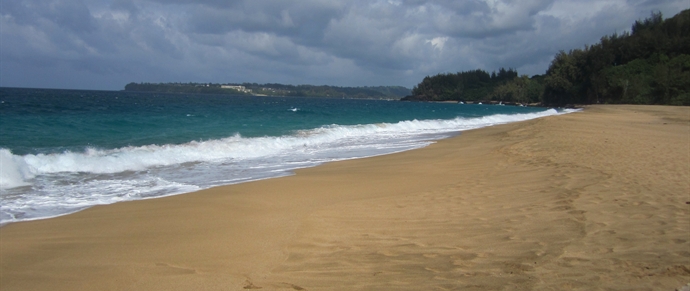 Lumahai Beach (West)
Lumahai Beaches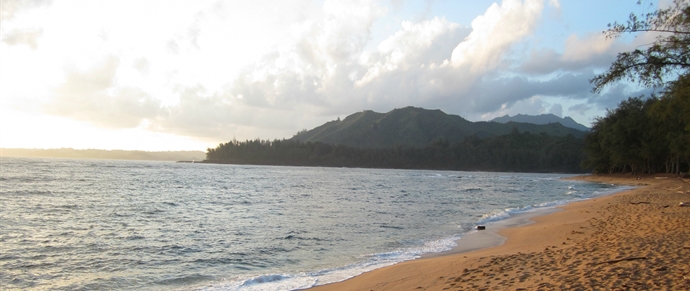 Wainiha Beach Park
North Shore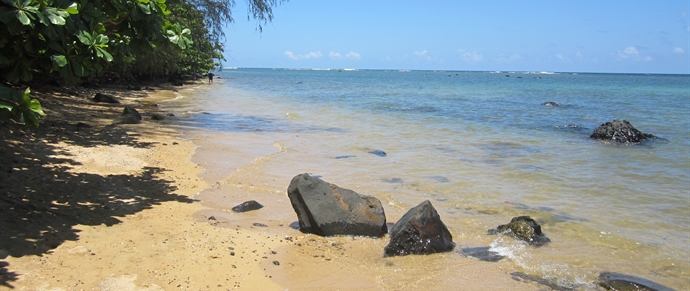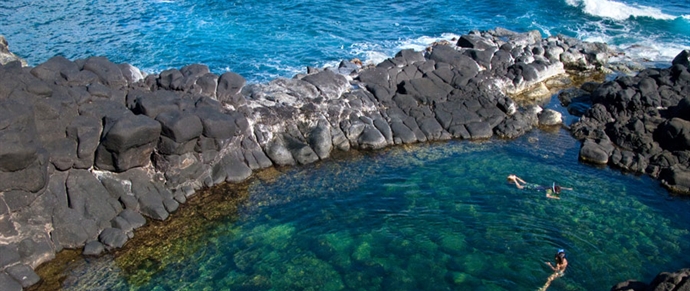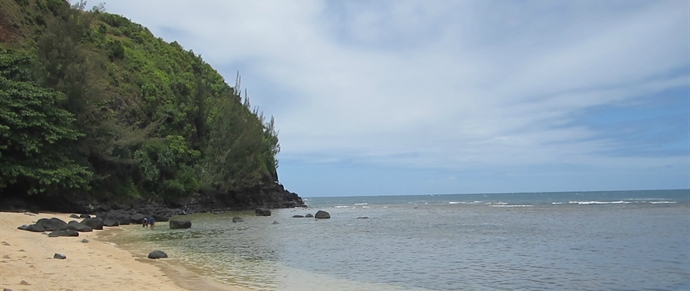 Sea Lodge Beach
North Shore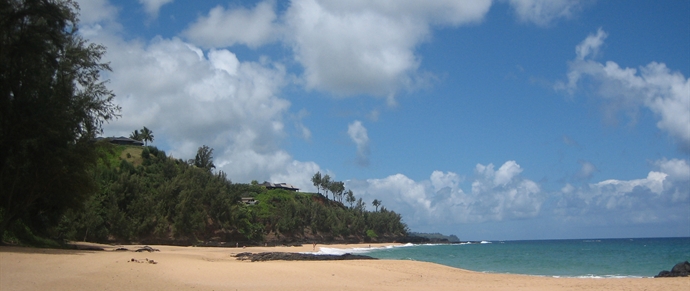 Secret (Kauapea) Beach
North Shore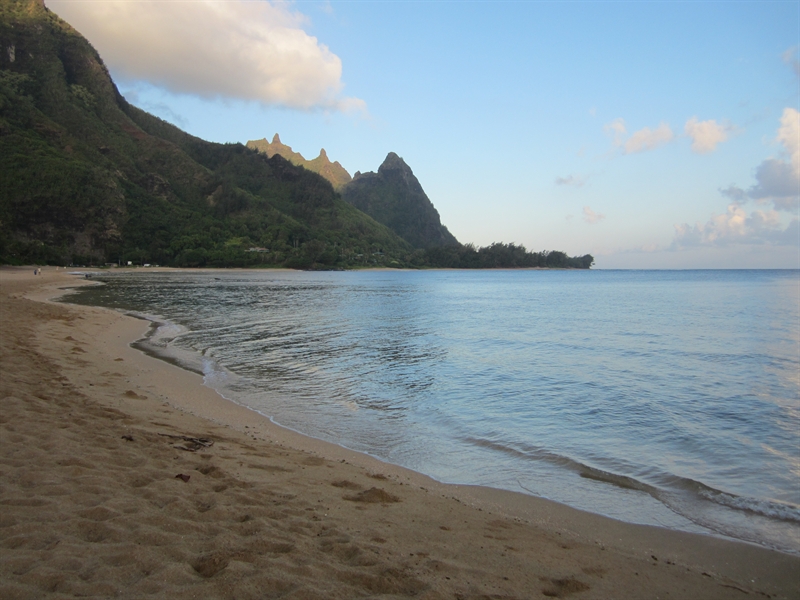 Tunnels Makua Beach
North Shore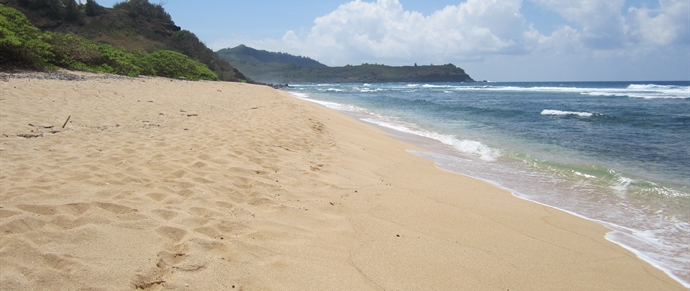 Waiakalua Beaches
North Shore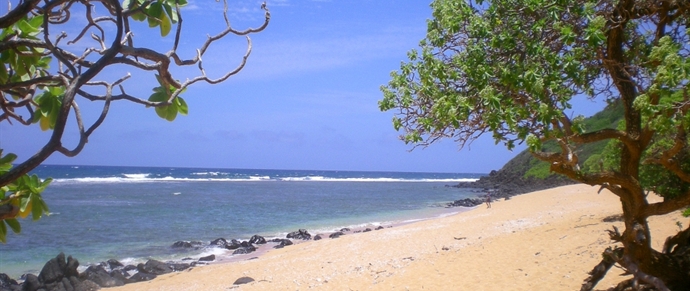 Larsens Beach
North Shore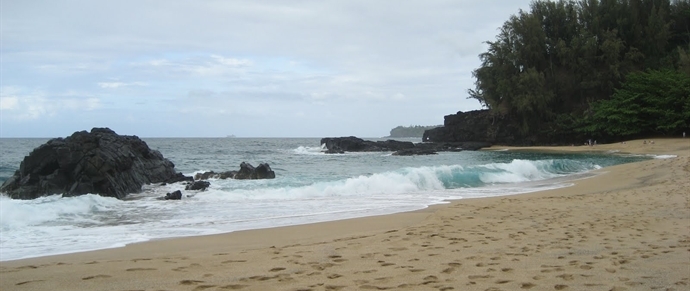 Kahalahala Beach
Lumahai Beaches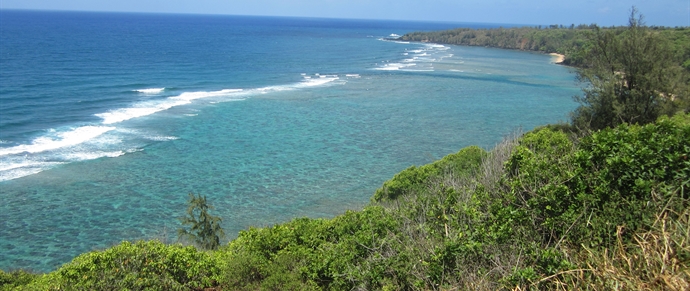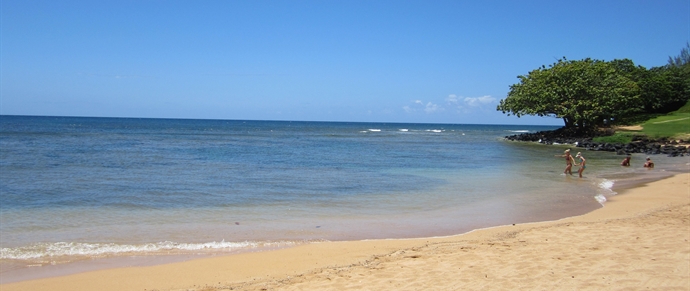 Pu'u Poa Beach
Hanalei Bay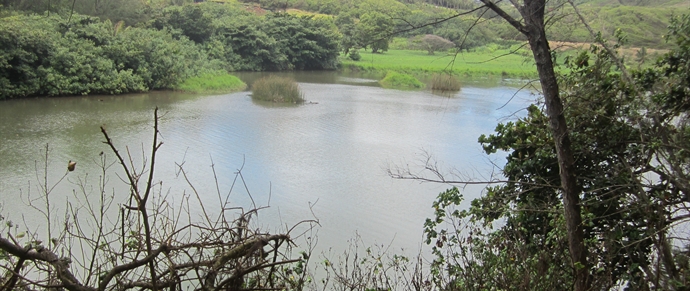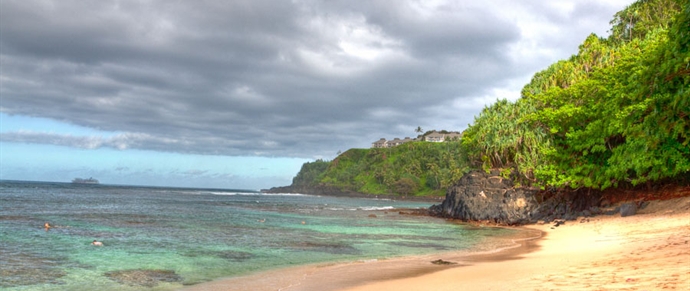 Hideaways Pali Ke Kau Beach
North Shore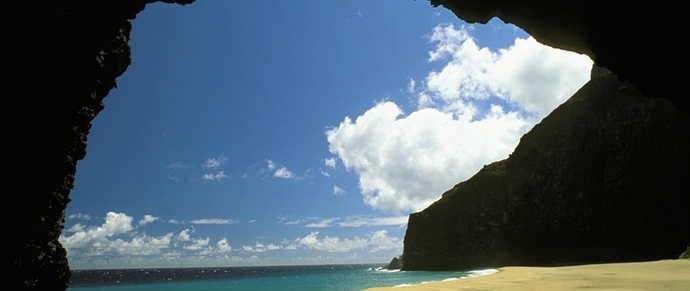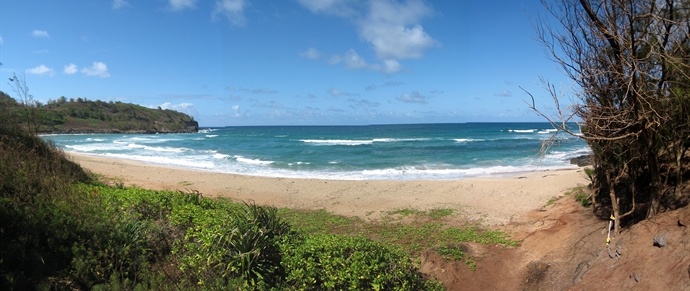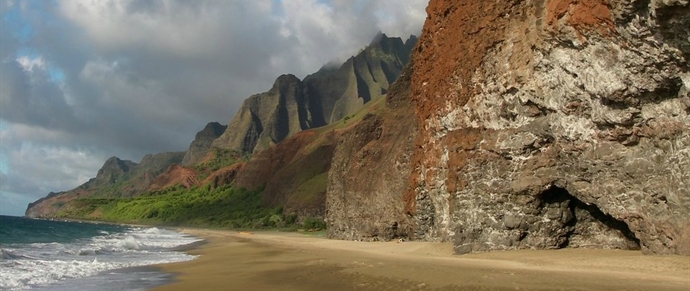 Kalalau Beach
North Shore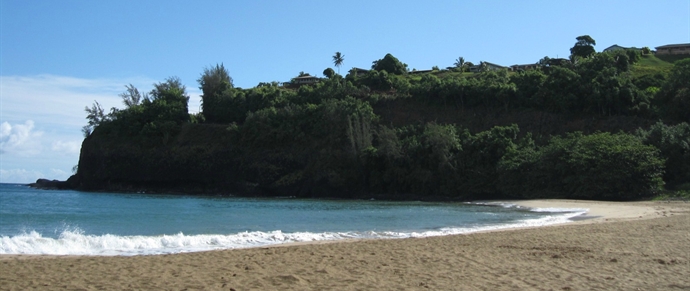 Kalihiwai Beach
North Shore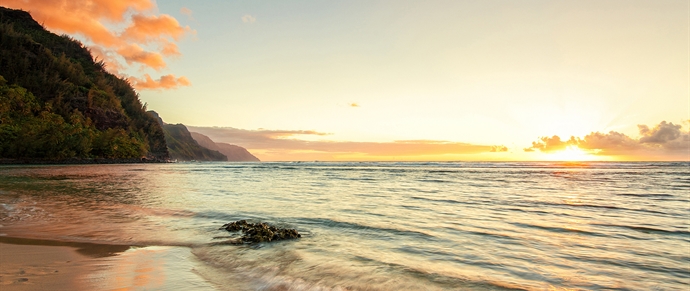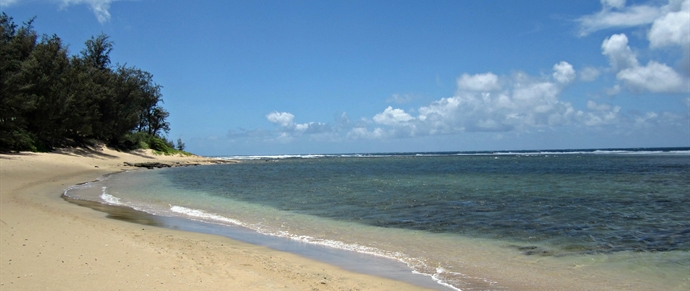 Cannons Beach
North Shore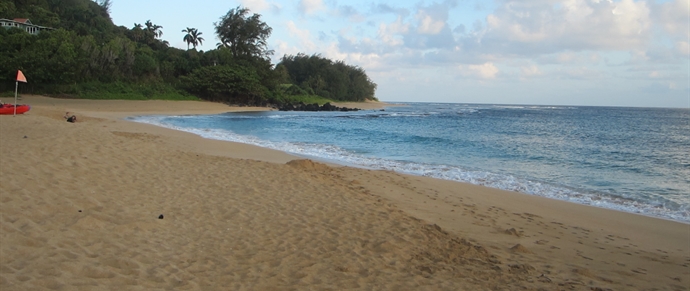 Haena Beach Park
North Shore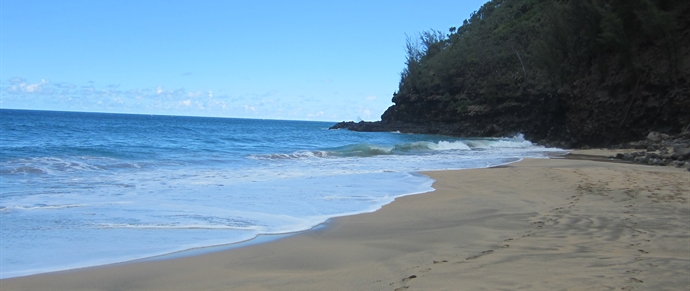 Hanakapiai Beach
North Shore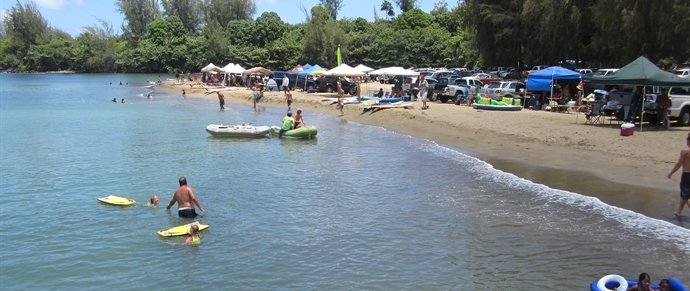 Black Pot Beach Park
Hanalei Bay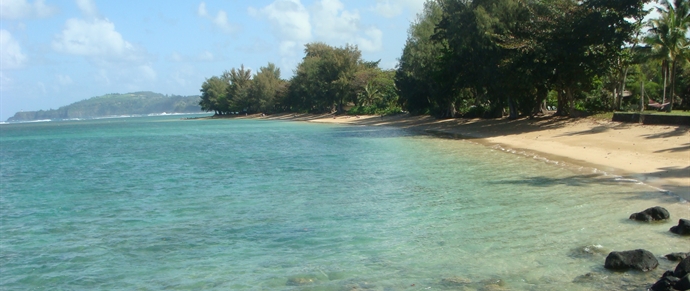 Anini Beach Park
North Shore