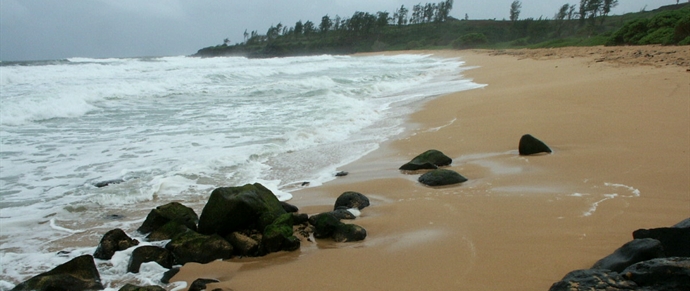 Donkey Beach or in Hawaiian, Paliku Beach is on the East Side of Kauai about 1.5 miles from Kealia Beach. It's a great beach for sunbathing, offering plenty of sand and some shade trees.
Donkey Beach
used to be one of the
best nudist or topless or clothing optional beaches
on the island. The secluded location made it a perfect spot for nudist or clothing optional beach goers. However, the beach has never been great for swimming. As Donkey Beach's fame grew surrounding land owners rallied for enforcement of anti-nudity laws. So you won't see many nude sunbathers now.
Today, Donkey Beach continues to be visited as a good beach for sunbathing. It is not excellent for swimming or snorkeling since the water is choppy and rough. When conditions are good, surfers and bodyboarders can be seen at the beach. Because of its popularity, Donkey Beach is no longer as secluded as it had been years ago.
The beach has been referred to as Donkey Beach for a long time. The official name is Paliku, however it is also called Kuna Beach and Kumukumu Beach. It was nicknamed Donkey Beach after the mules that were present in a pasture nearby used for hauling cane (some claim there were never any Donkey's near the beach, just mules).
To get to the beach requires about a 15 minute walk from the parking area.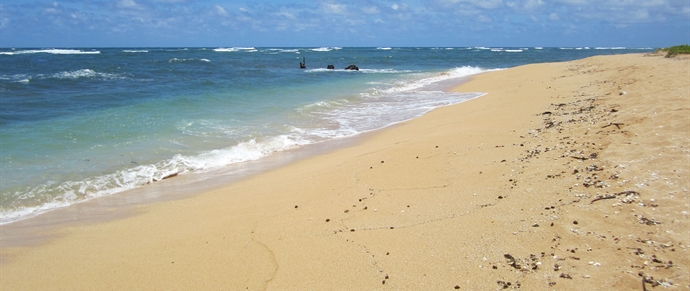 Waipouli Beach Park
East Shore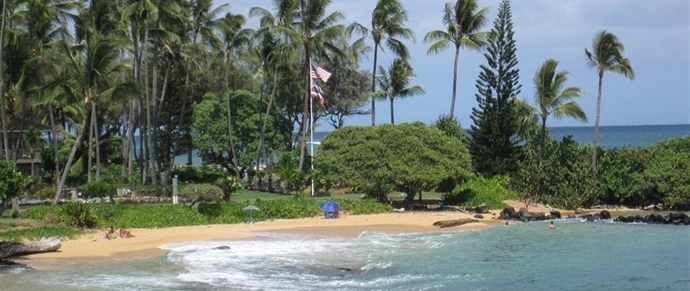 Papaloa Beaches
East Shore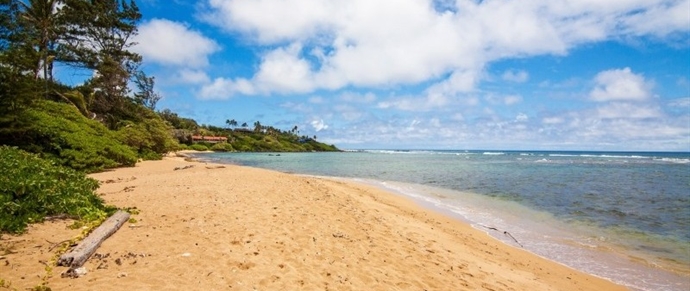 South Aliomanu Beach
East Shore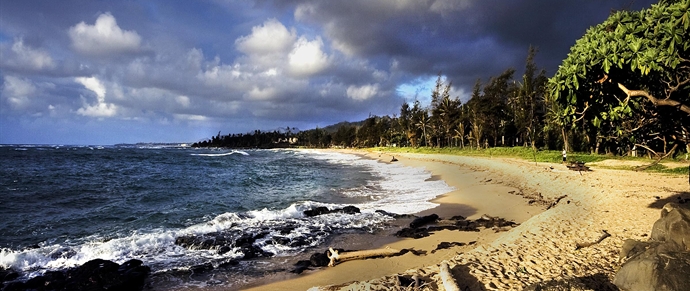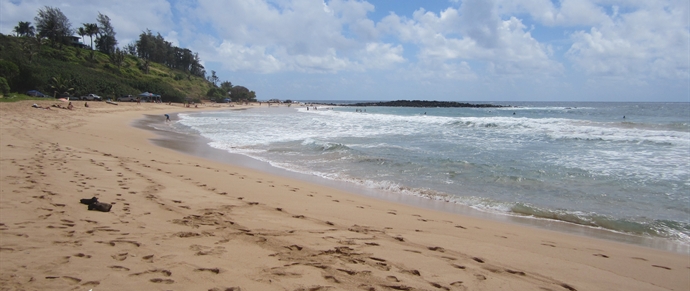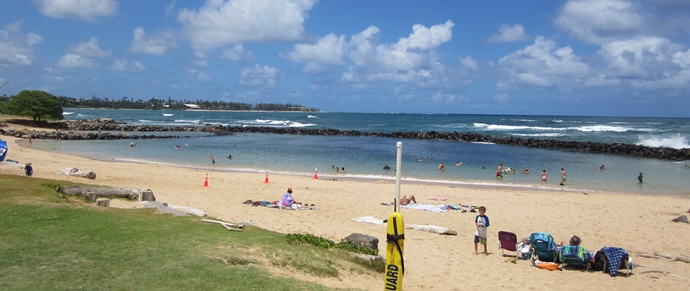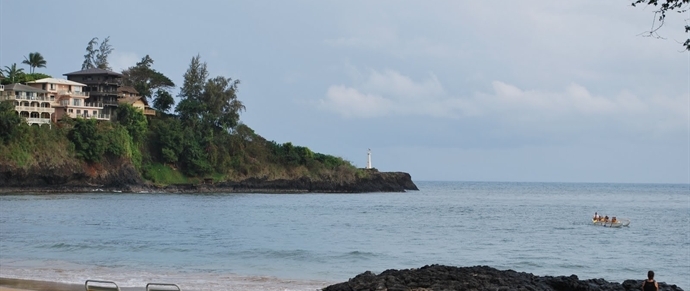 Nawiliwili Beach Park
East Shore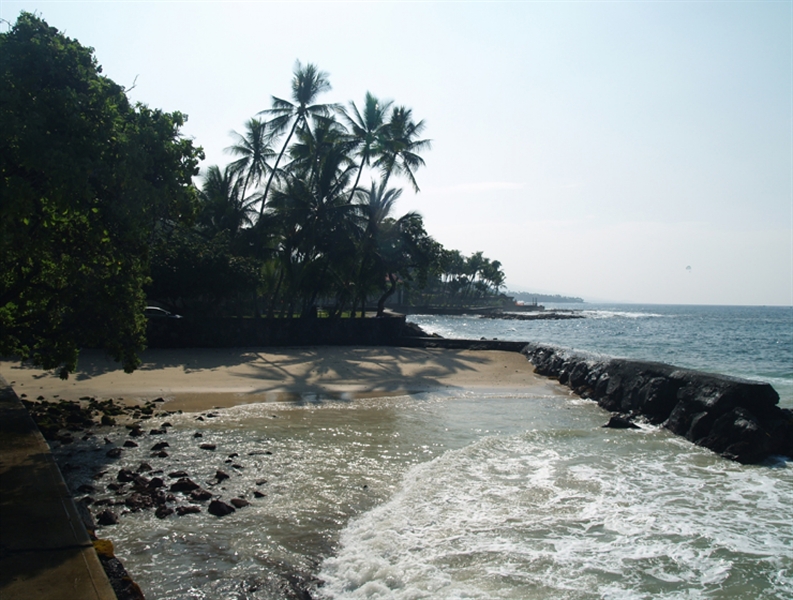 Niumalu Beach Park
East Shore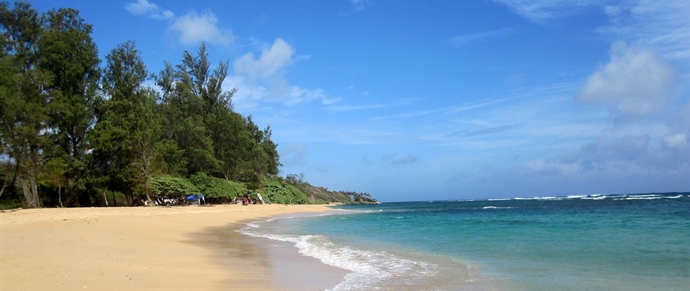 North Aliomanu Beach
East Shore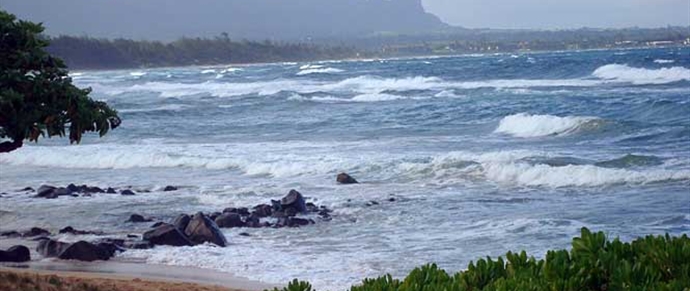 Nukoli Beach Park
East Shore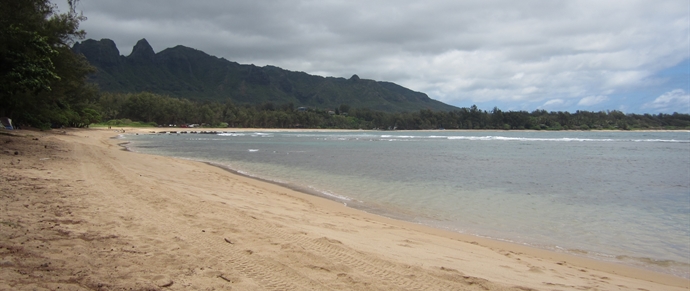 Anahola Beach Park
East Shore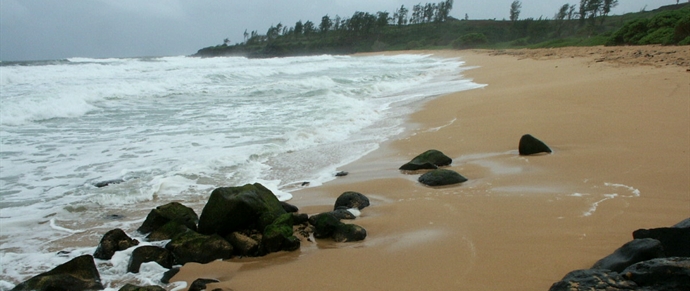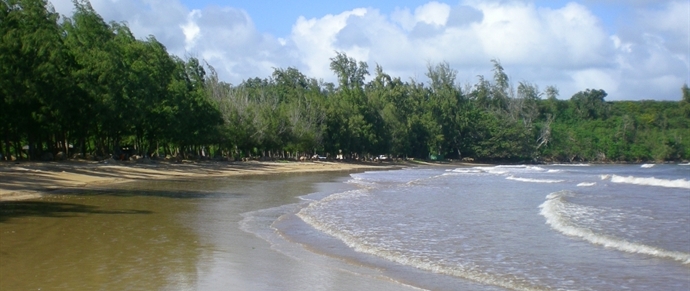 Hanamaulu Beach
East Shore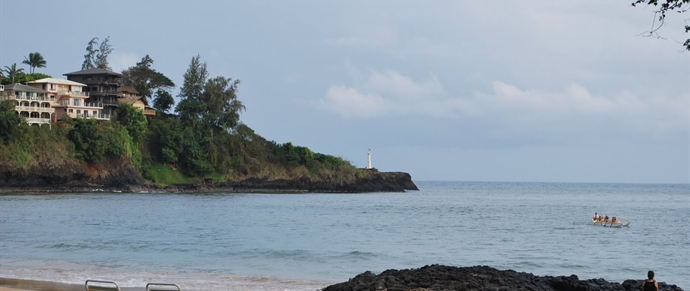 Kalapaki Beach
East Shore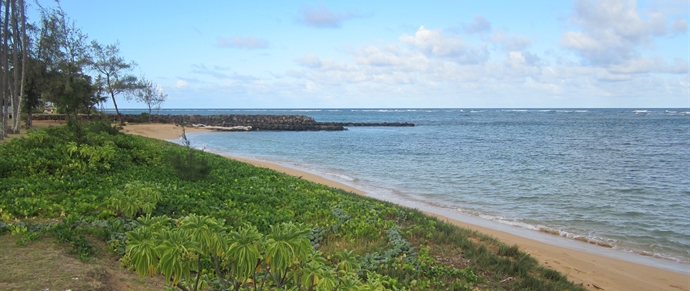 Kapaa Beach Park
East Shore