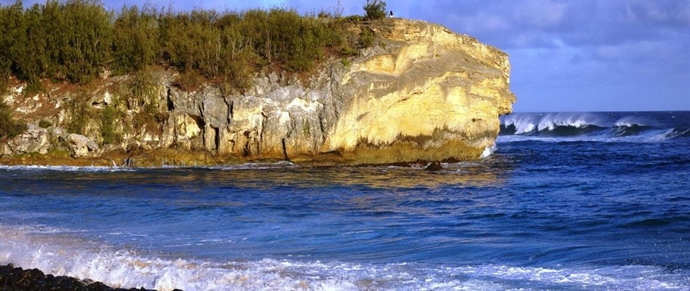 This sandy beach also known as Keoneloa Beach has a step shore break which makes it a popular body boarding beach. It's usually sunny and a good family beach. The movie "6 Days and 7 Nights" was filmed in part at this location which is right in front of the Hyatt Regency. Just on the other side of the lithified sand dune called Makawehi Point (a popular fishing site) is Mahaulepu Beach.
Shipwreck's beach was nick named for an old, wooden shipwreck that has long since disappeared. Hiking in this area is excellent along the cliffs and beach. Swimming, however, should be left to only the most skilled due to strong currents and high surf. Surfers, boogie boarders, body surfers and windsurfers greatly enjoy the challenge that this beach presents.
Directions
Take the unpaved haul cane road that starts where Poipu Road ends, just past the Hyatt. Follow the dirt road that heads down towards the ocean. There is a paved parking lot, but also roadside parking.
Safety
Watch for dangerous waves breaking on rocks, ledges and reefs in addition to sharp coral and slippery rocks. Swimming at this beach is considered dangerous and is not advised. Strong currents are present even when the ocean is calm.
Video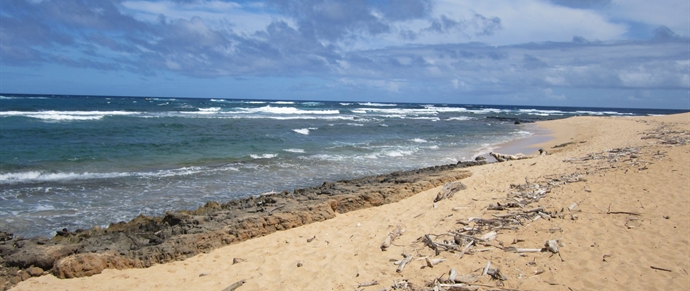 Kawailoa Bay Beach
Mahaulepu Beaches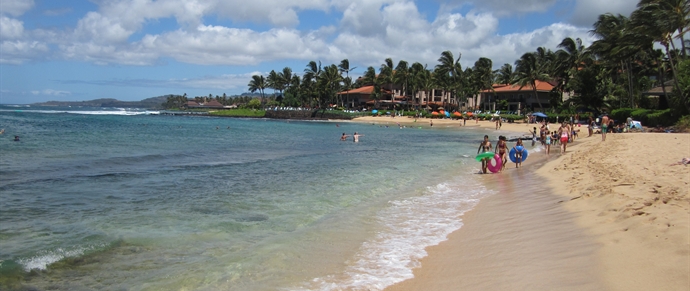 Waiohai Beach Park
South Shore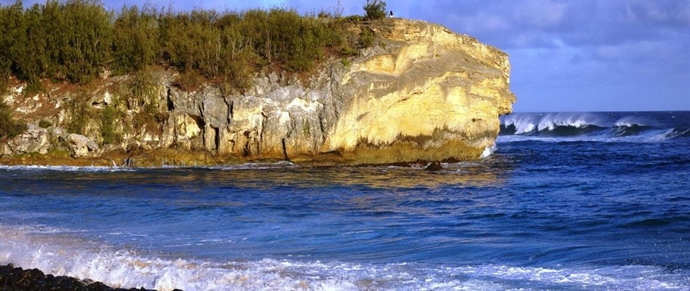 Shipwreck Beach
South Shore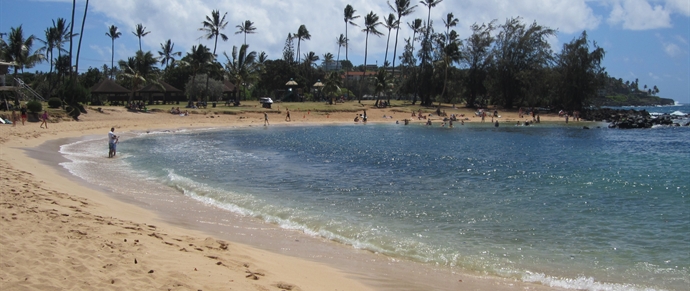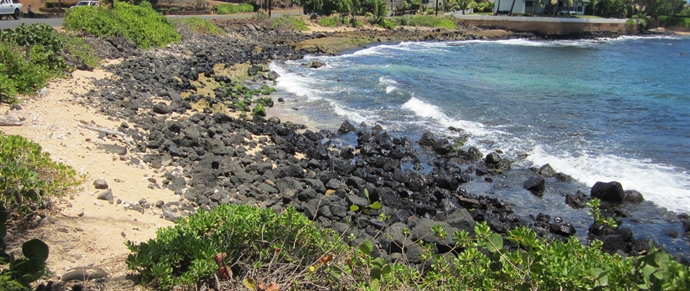 Prince Kuhios Beach
South Shore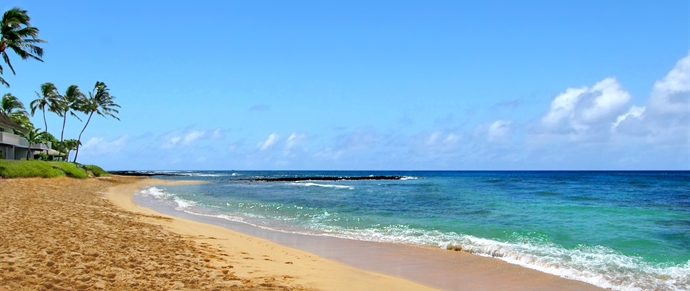 Kiahuna Beach
South Shore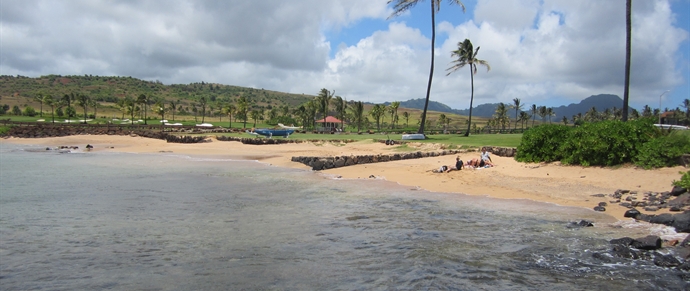 Kukuiula Beach
South Shore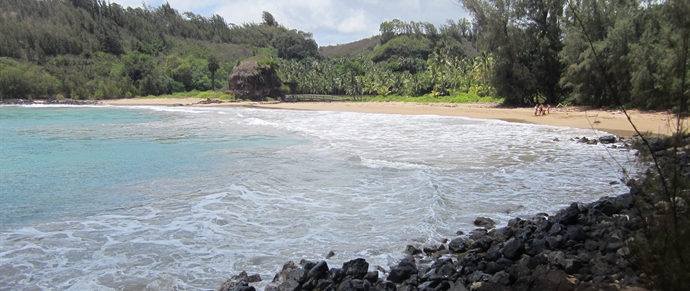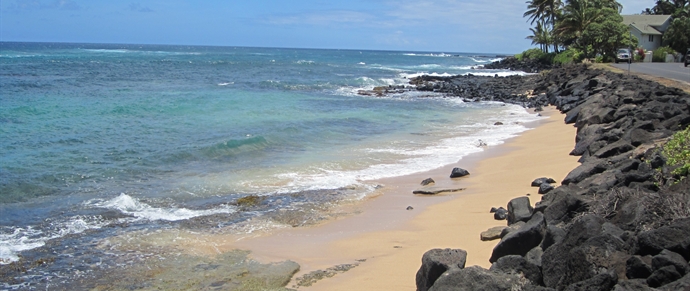 Mahaulepu Beach
Mahaulepu Beaches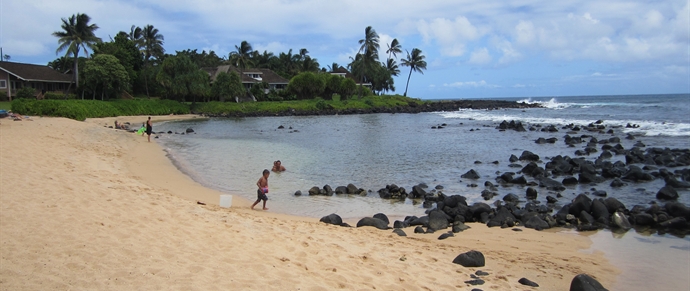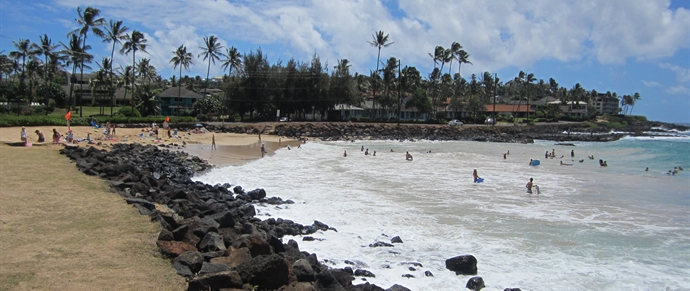 Brennecke Beach
South Shore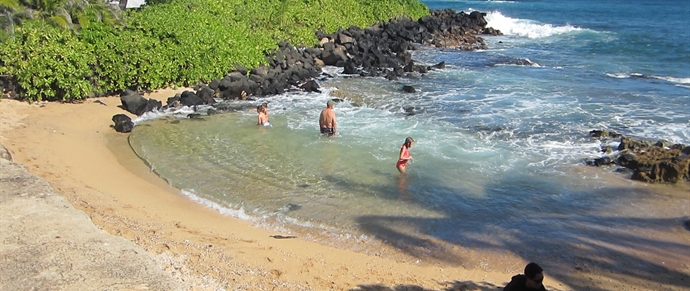 Keiki Cove Beach
South Shore