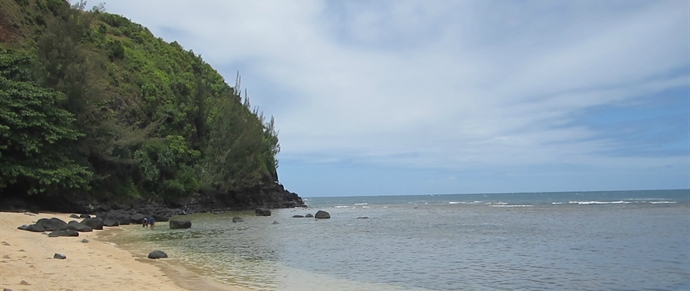 Sea Lodge Beach is calm and fairly private, and is also known as Kaweonui Beach. Getting here requires about a half mile hike through a moderate and sometimes slippery trail. It's well worth the short hike. This beach has great sand, shade and calm water. Large Hala and Kamane trees offer great shade and this beach is usually not crowded, due to limited parking.
Swimming
is difficult when tide is low. Most of the beach is protected by a inner reef, which can be sharp and hard to navigate. If tide is low there may only be a few channels that you can swim or
snorkel
in. When tide is high, this beach practically disappears. A rocky reef provides a break from the open ocean, and provides decent
snorkeling
.
Make sure to bring inspect repellent as sometimes of the year you may have mosquitoes.
Their is a
surf break
that can be seen from this beach. This break is known as Little Glass Shacks.
Safety
Make sure to wear good footwear for the short hike. Good sandals may be all you need, but in flip flops you may have a hard time. Watch for sharp rocks and coral. When tide is out the water is only 1-2 feet deep in many places, which makes swimming or snorkeling difficult.
Video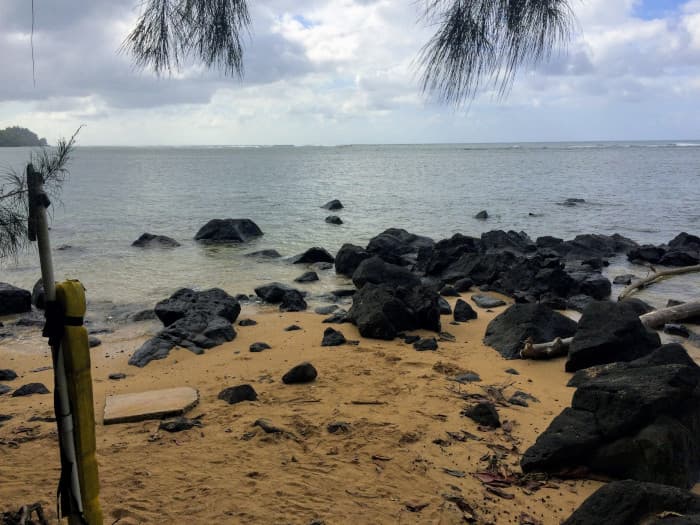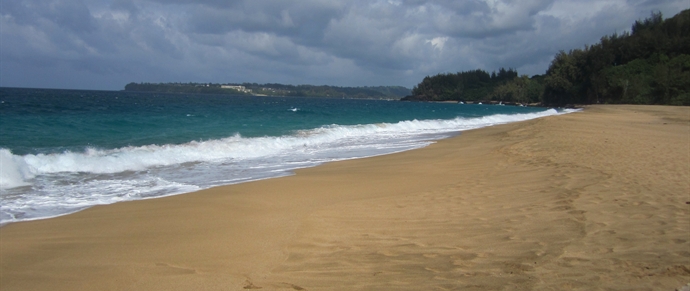 Lumahai Beach (West)
Lumahai Beaches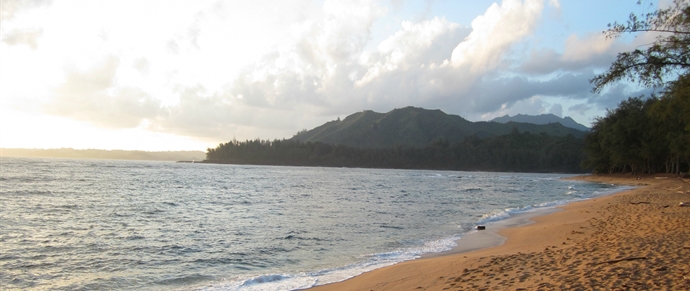 Wainiha Beach Park
North Shore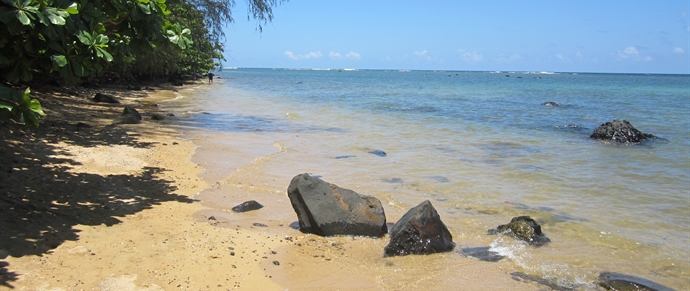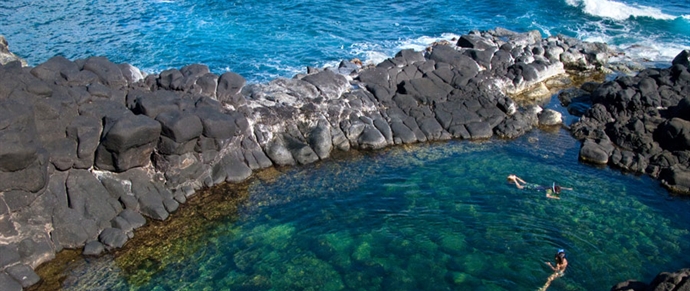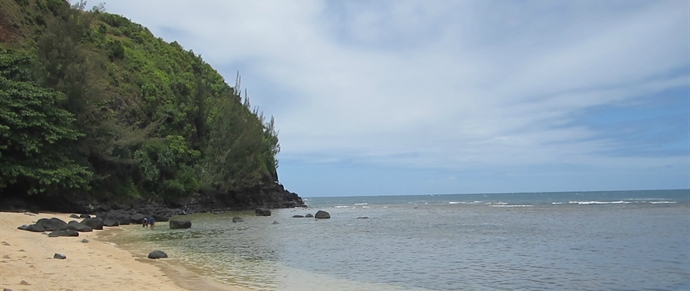 Sea Lodge Beach
North Shore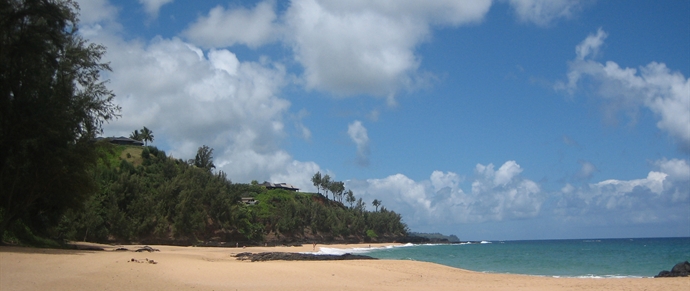 Secret (Kauapea) Beach
North Shore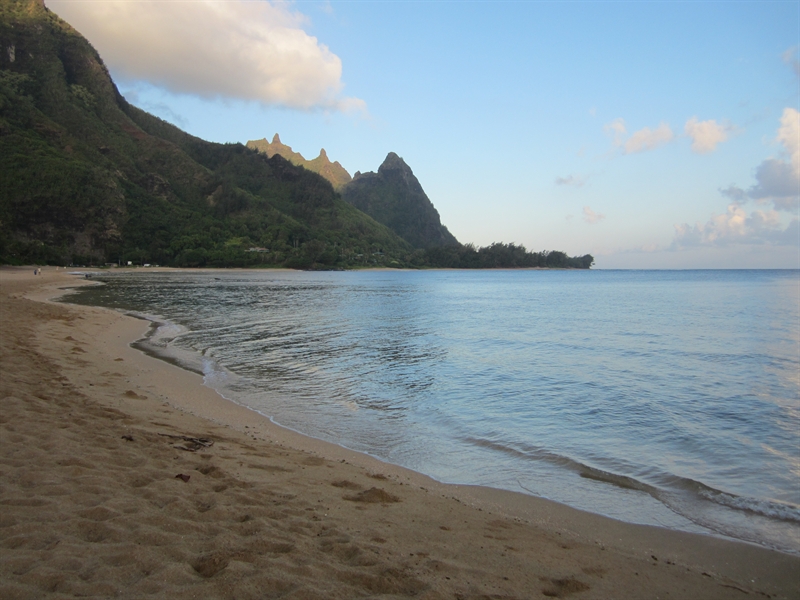 Tunnels Makua Beach
North Shore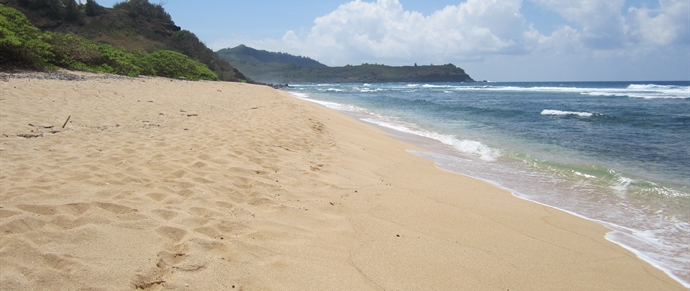 Waiakalua Beaches
North Shore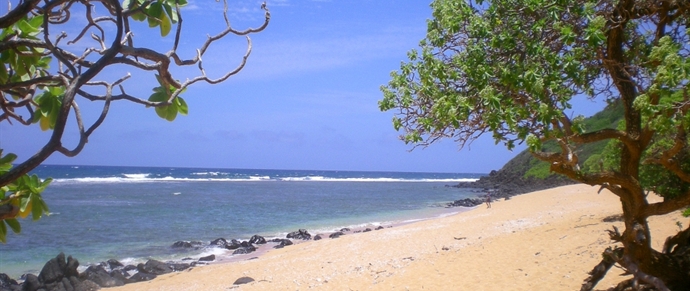 Larsens Beach
North Shore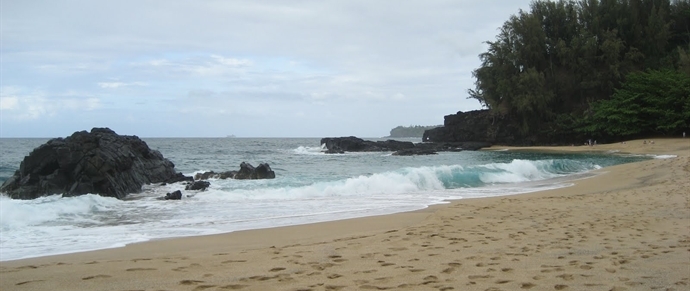 Kahalahala Beach
Lumahai Beaches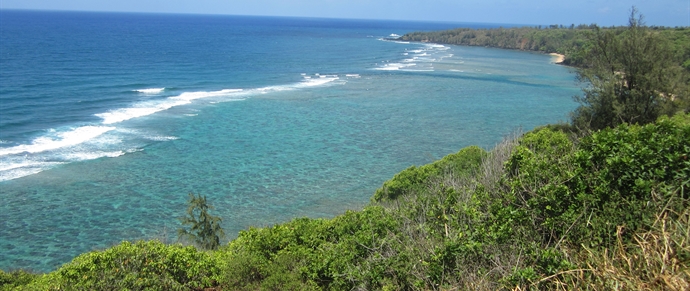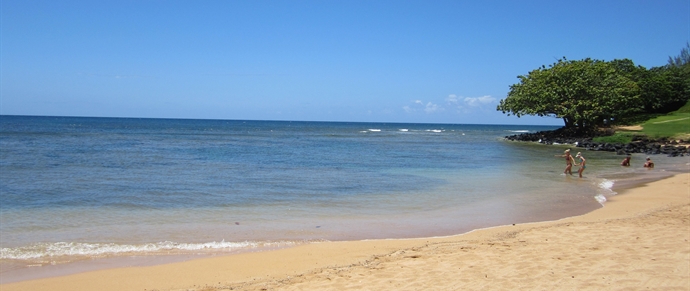 Pu'u Poa Beach
Hanalei Bay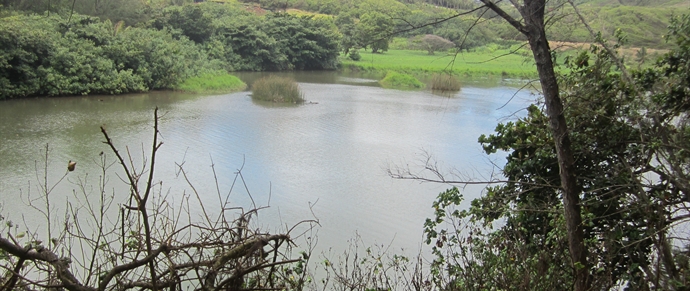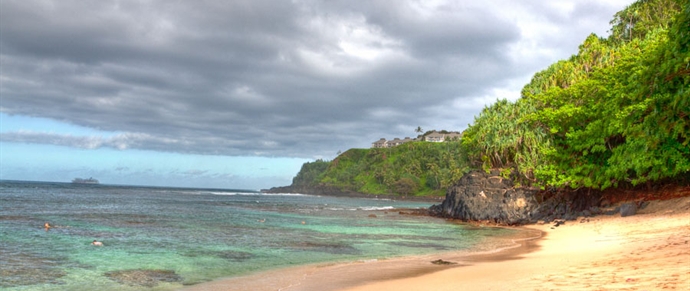 Hideaways Pali Ke Kau Beach
North Shore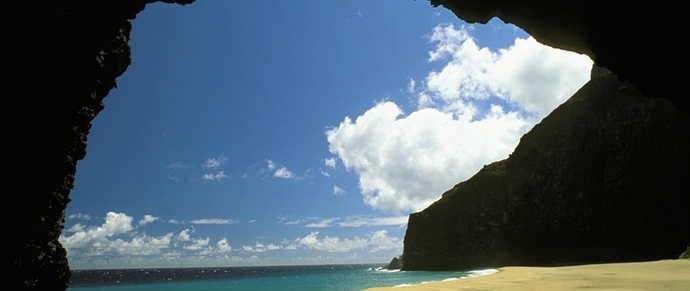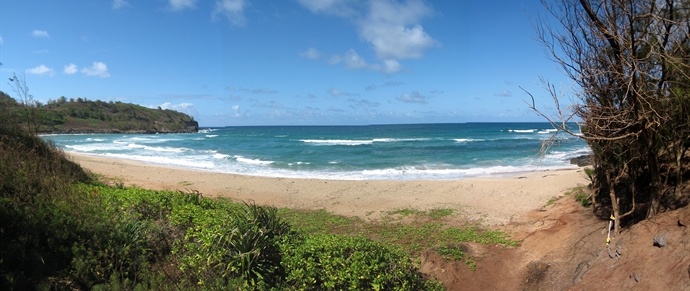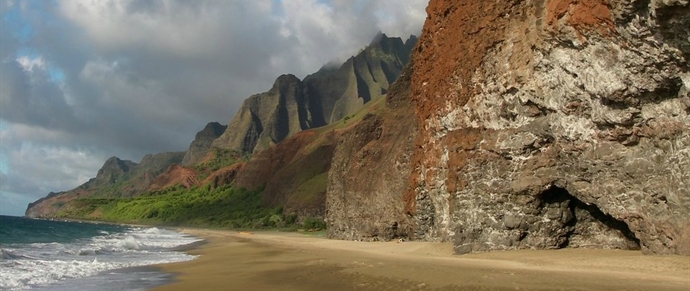 Kalalau Beach
North Shore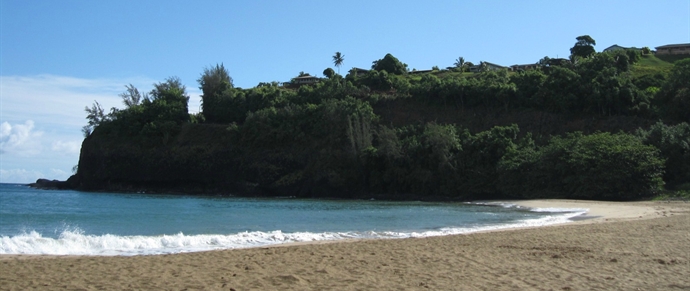 Kalihiwai Beach
North Shore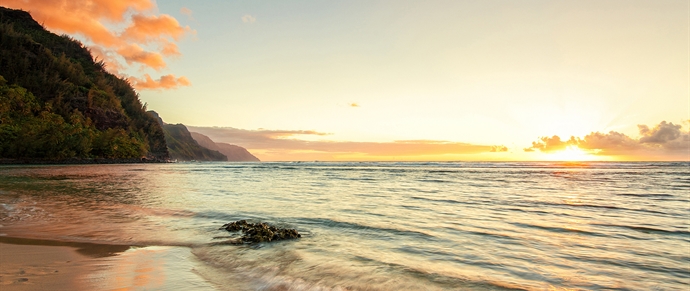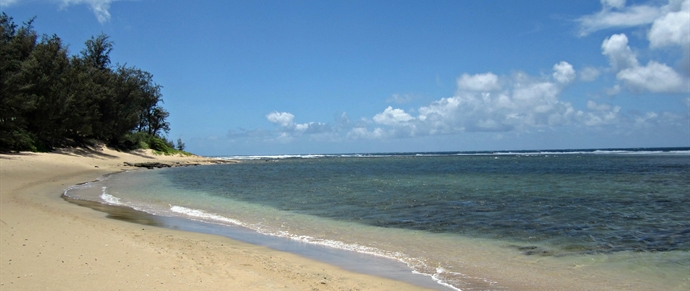 Cannons Beach
North Shore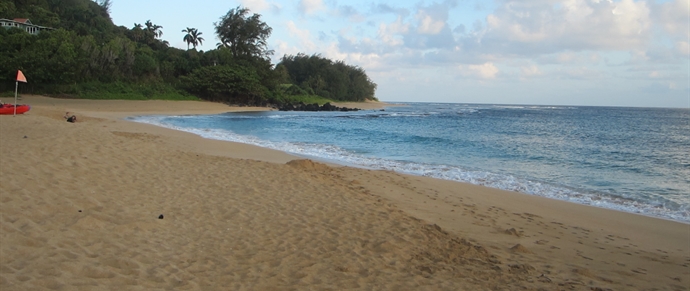 Haena Beach Park
North Shore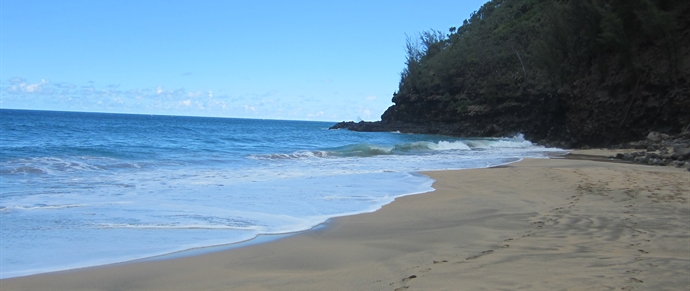 Hanakapiai Beach
North Shore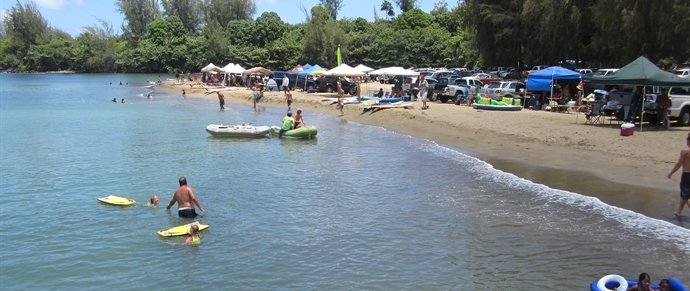 Black Pot Beach Park
Hanalei Bay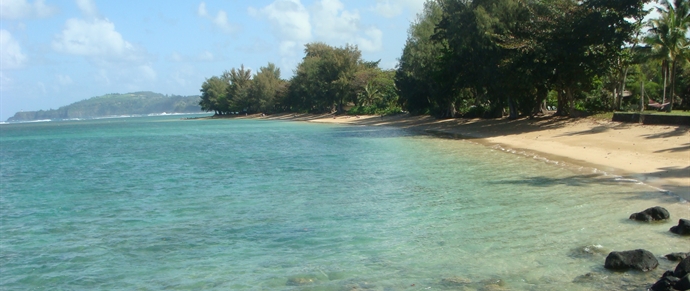 Anini Beach Park
North Shore