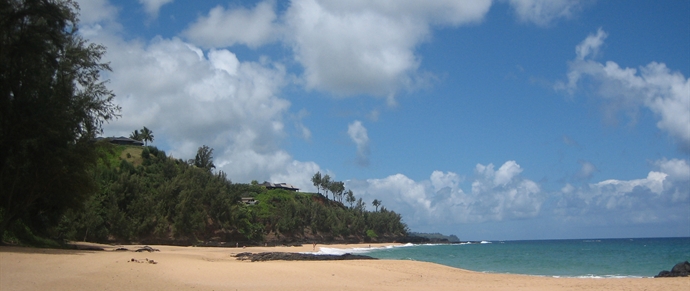 This beach is perhaps more well known by it's nickname, Secret Beach but in Hawaiian is known as Kauapea Beach. However, many locals simply call this beach Secrets for short. This 3,000 foot long north shore beach is known for its size, privacy, and scenery. Secret beach is between Kalihiwai Bay and Kilauea Point and is accessed by a steep trail which is of course, not marked. This beach is great because it's so large and vast, that many times you feel like you are one of the only people there. Keep walking down the beach until you find a spot that suits you, and enjoy this beach. Beware, the further down you march the more likely you are to be in the unofficial clothing optional section of Secret Beach.
You can see Secrets from the nearby Kilauea Lighthouse (nearby Kilauea Bay and Kahili Beach). The ocean at Secret Beach tends to be rough and is subject to extremely strong currents, especially in the winter. It's sometimes swimable during the summer, but seldom suitable for novice swimmers. In additinon, walking on the lava rocks to the left of Secret Beach is only safe on the calmest summer days and when the surf report calls for small waves less than 2 ft high. When conditions allow you will find neat tidal pools known as Secret Lagoons. This rocky coastline leads to a beautiful waterfall as well.
Secret Beach Waterfall and Lagoons
Tidal lagoons form on the west end of the beach offering a kind of kiddie pool. Also half way down the beach to the east (right) is a waterfall. It varies in volume with weather, but usually has at least a trickle of fresh water and a small pool It's a great spot to rinse off your gear, or body after getting salty and sandy. At the base of the waterfall is a small pool (sometimes not much more than a puddle) which can be a nice freshwater area to sit in and cool off.
Nude Sunbathing
Secret beach has a reputation of being one of Kauai's nude and clothing optional beaches, although it's rare to see more than a couple people without clothing. This has now become Kauai's premier nude beach, although Kauai County authorities sometimes attempt to enforce the nudity ban (posting notices). Most of the topless and nude sun bathers use the far east side of the beach. So if you venture that far down the beach prepare to dress accordingly.
Whales and dolphins are seem off the shore at times during the summer. You can also see Moku'ae'ae, a small rocky outcropping that is a bird sanctuary and part of the Kilauea Refuge.
Directions
To find it, take the Kuhio Highway past Kilauea and turn right on Kalihiwai Road. Follow the road for about 50 yards and then turn right into an unmarked, unpaved road. Proceed to the end and park. Nearby is the foot path leading to the west end of the beach.
Safety
Water conditions at the beach vary by season. Although the beach is accessible year round, swimming is only advisable in the summer and even then swimming can be risky when the surf is high or rough because of strong, unpredictable currents. In winter the surf is turbulent and dangerous; accordingly, swimming is not recommended for anyone who is inexperienced under these conditions. This beach has strong shorebreaks and dangerous currents.
The trail to the beach winds steeply downhill through brush and may be barely discernible in places. The hike takes about 10 minutes in good weather. On rainy days and particularly in the winter, the trail is dangerously slick. Be prepared to be covered in reddish hued clay that is notoriously difficult to remove from clothing. Locals recommend braving the hike either barefoot or using Neoprene booties that kayaking enthusiasts tend to use. Since the return requires hiking back up the same path, most visitors will want to come on a dry day to avoid these conditions.
Video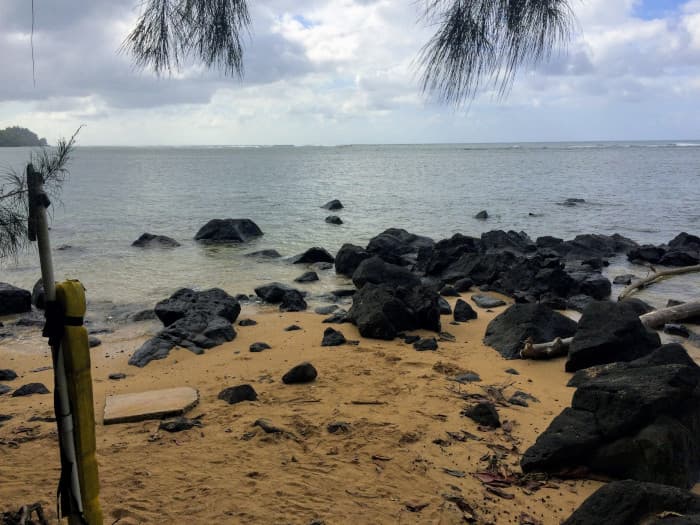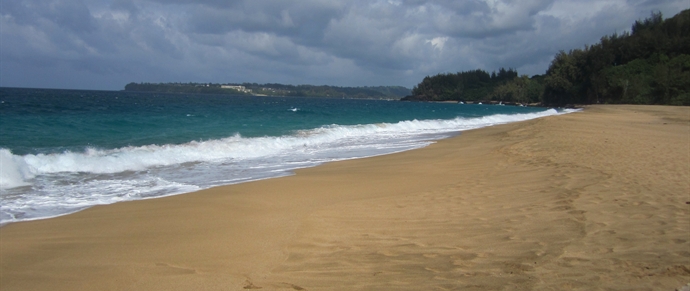 Lumahai Beach (West)
Lumahai Beaches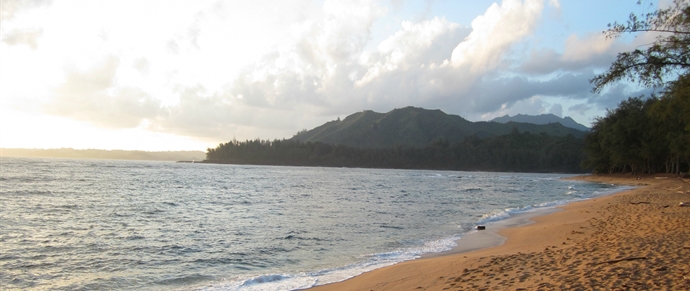 Wainiha Beach Park
North Shore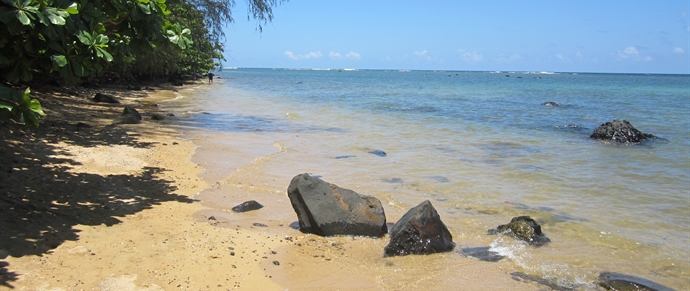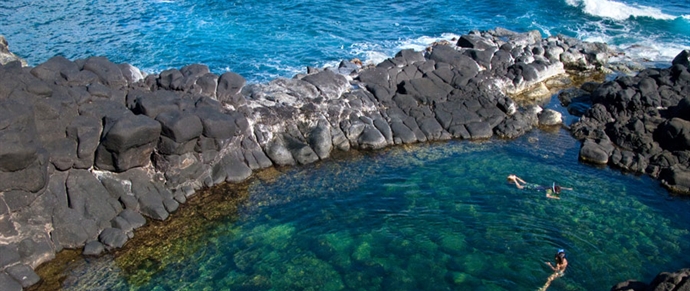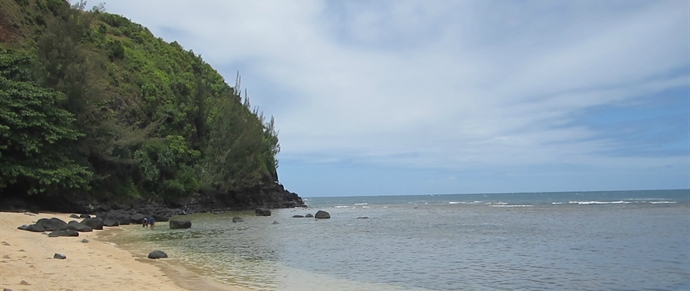 Sea Lodge Beach
North Shore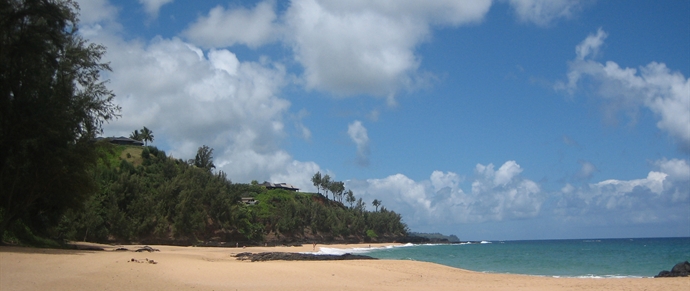 Secret (Kauapea) Beach
North Shore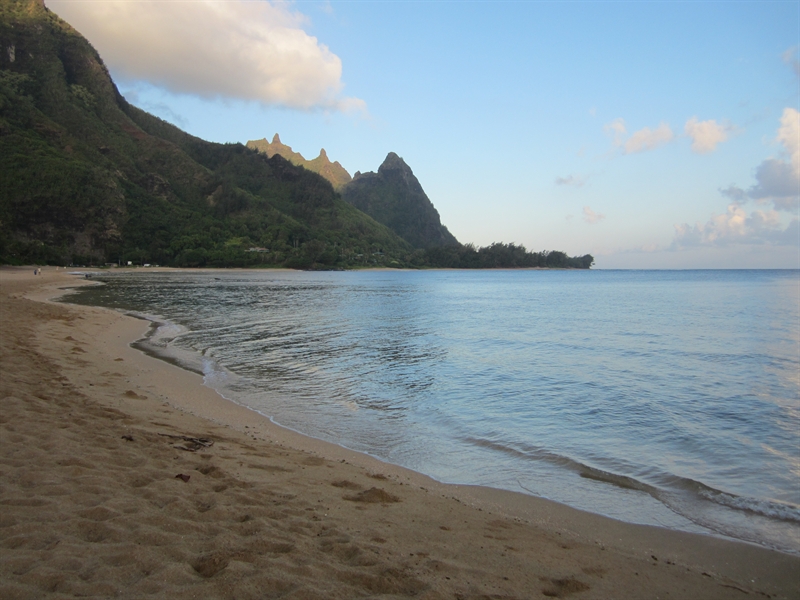 Tunnels Makua Beach
North Shore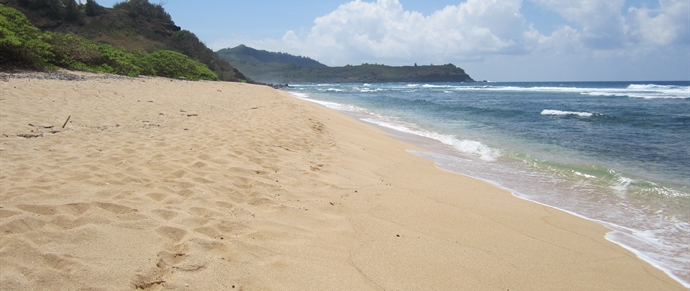 Waiakalua Beaches
North Shore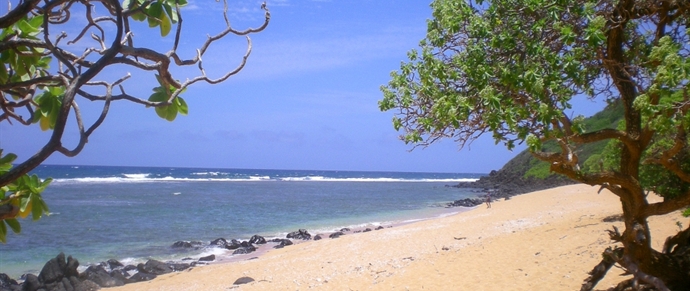 Larsens Beach
North Shore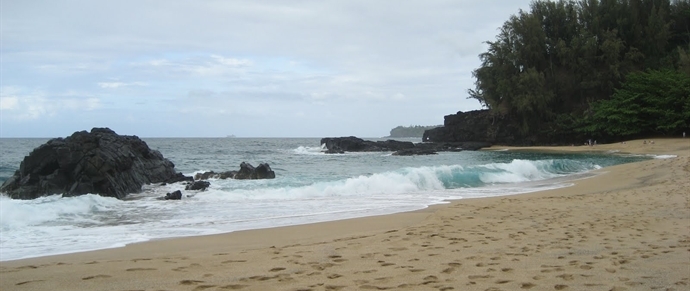 Kahalahala Beach
Lumahai Beaches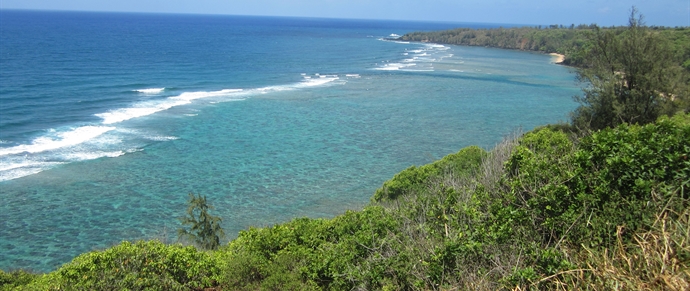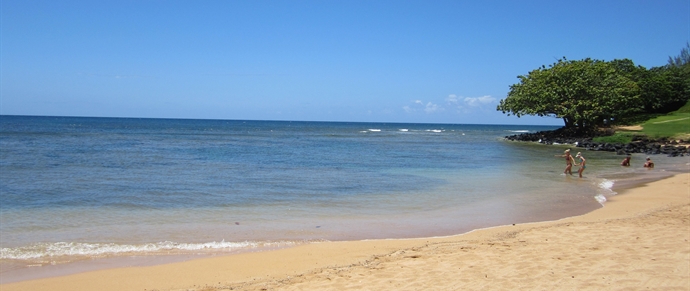 Pu'u Poa Beach
Hanalei Bay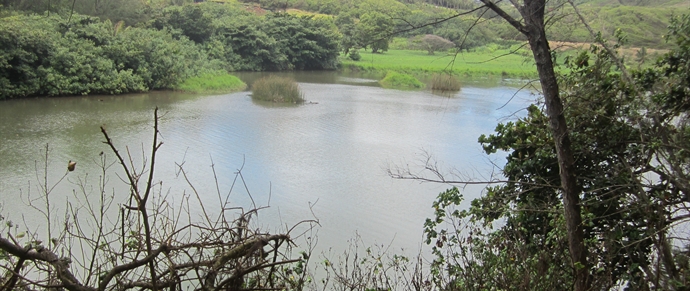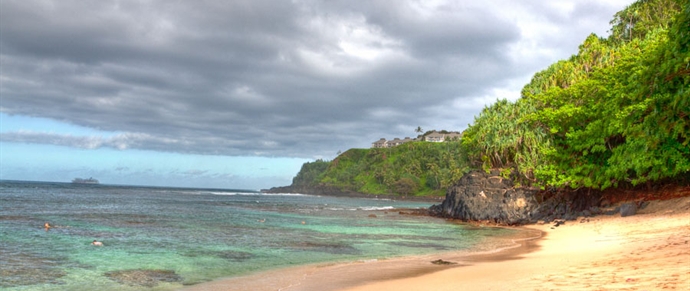 Hideaways Pali Ke Kau Beach
North Shore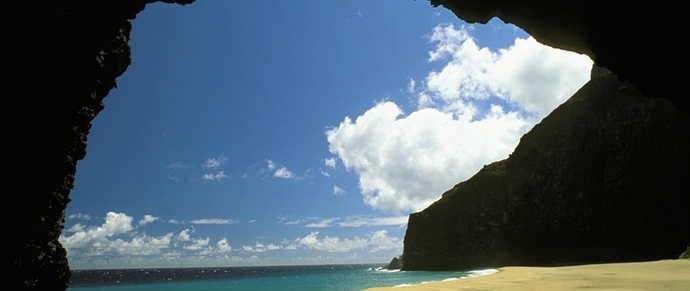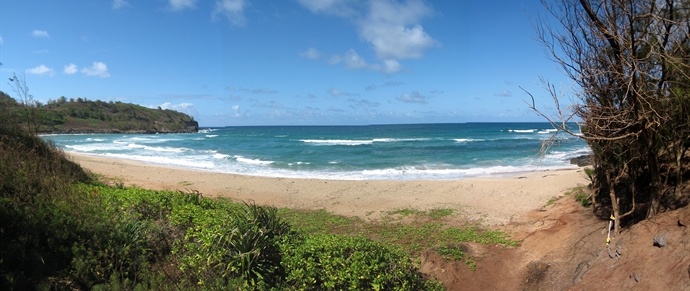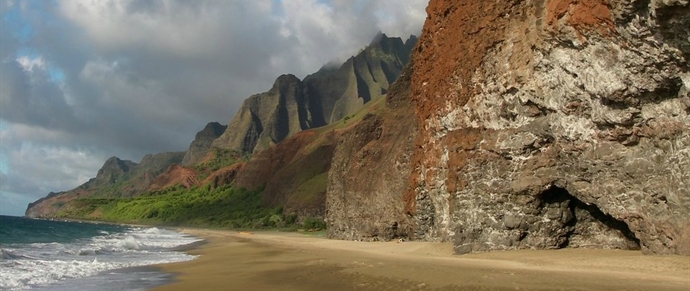 Kalalau Beach
North Shore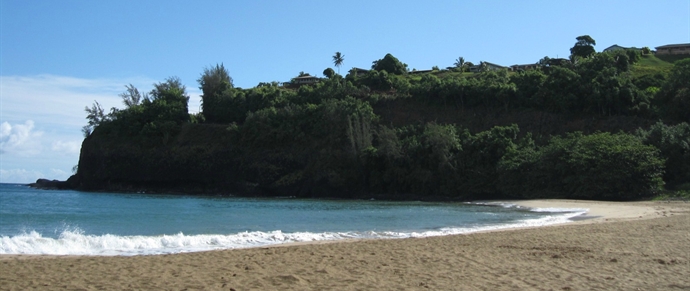 Kalihiwai Beach
North Shore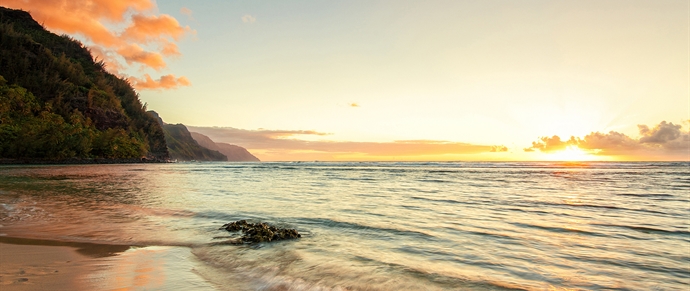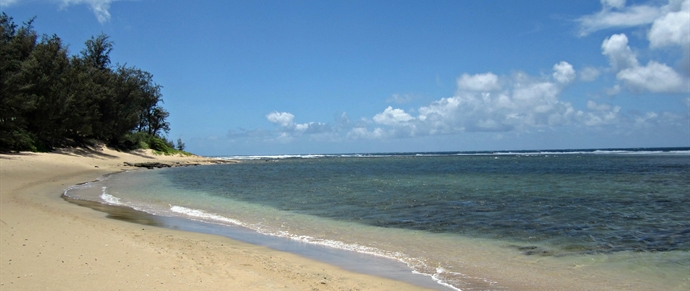 Cannons Beach
North Shore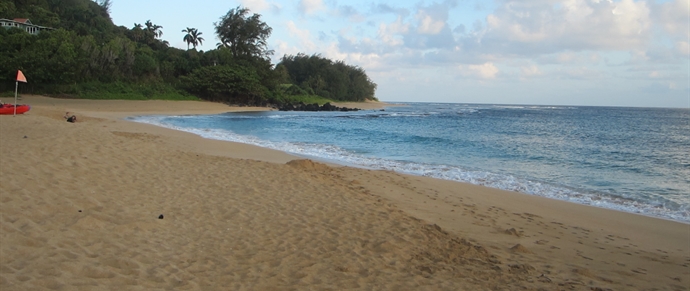 Haena Beach Park
North Shore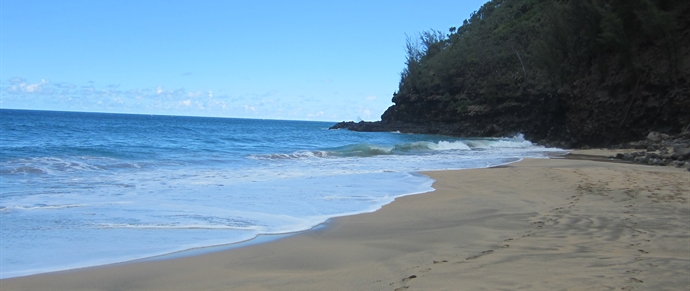 Hanakapiai Beach
North Shore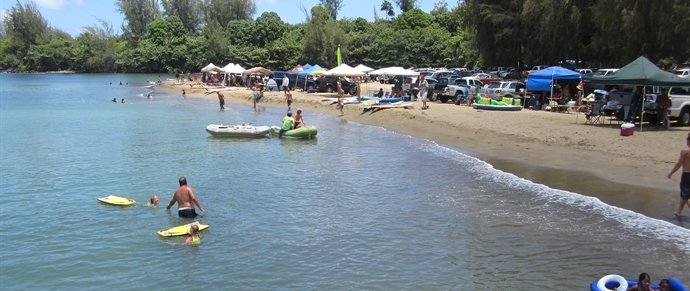 Black Pot Beach Park
Hanalei Bay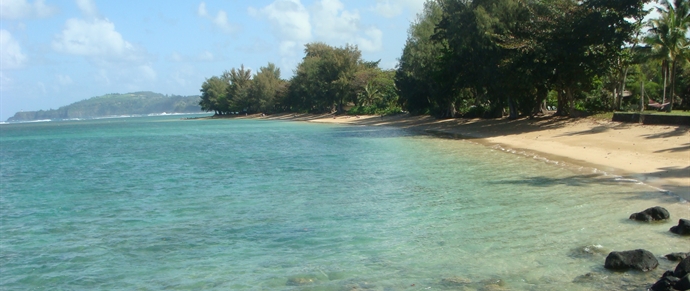 Anini Beach Park
North Shore