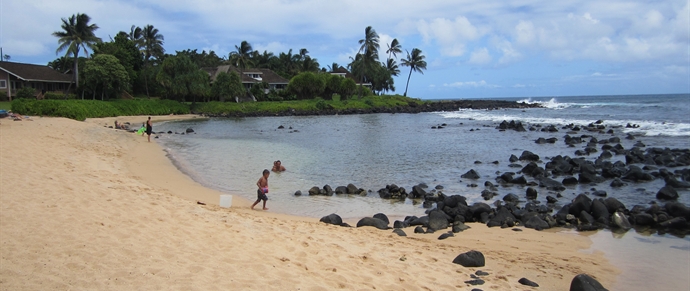 This small, narrow beach was given it's name because it's both small, and calm. In Hawaiian, this beach is known as Ho'ona Beach. The very shallow waters are protected by large rocks, so the waves are usually small. Since the waters are shallow, wading (or sitting) is about all you can do in the water, depending on tide levels. It's usually not crowded and access is easy. Parking is limited but usually adequate on the road.
Some expert body borders may ride the waves outside the protected rock pool. This is not recommended, as the waves outside the protected shore area can throw you right into the large rocks.
Although there are no facilities, a short ways down Lawai road (heading west) in front of Lawai beach you will find an outdoor shower to rinse off and restrooms.
Safety
Rocks can be slippery and large waves can crash down inside the pool, so keep you eye out. If you plan on walking on the rocks, some type of water shoes would be handy.
Video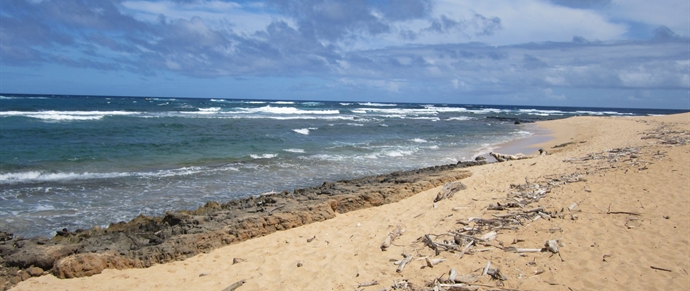 Kawailoa Bay Beach
Mahaulepu Beaches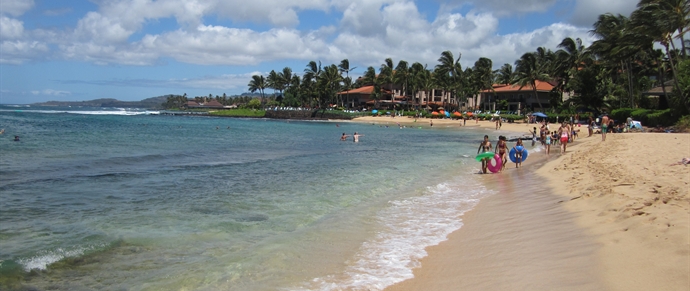 Waiohai Beach Park
South Shore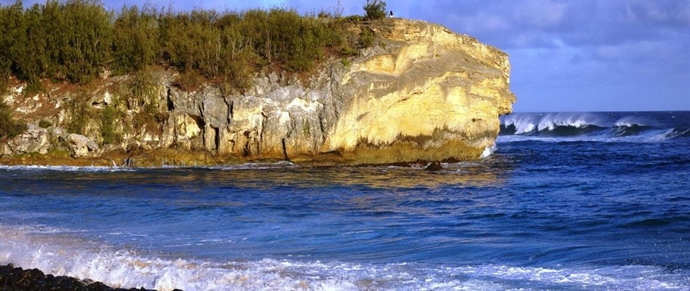 Shipwreck Beach
South Shore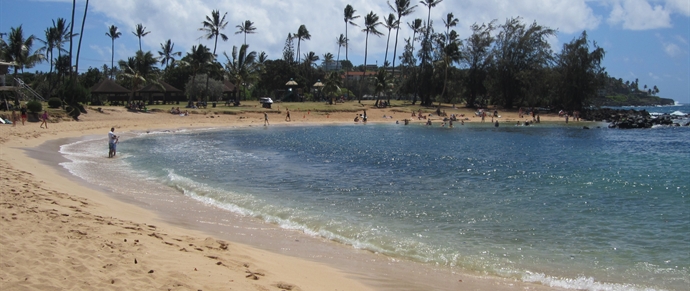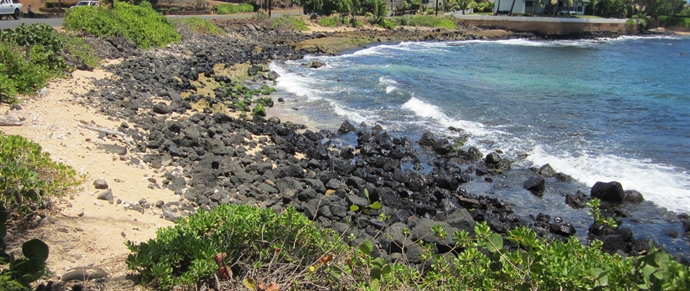 Prince Kuhios Beach
South Shore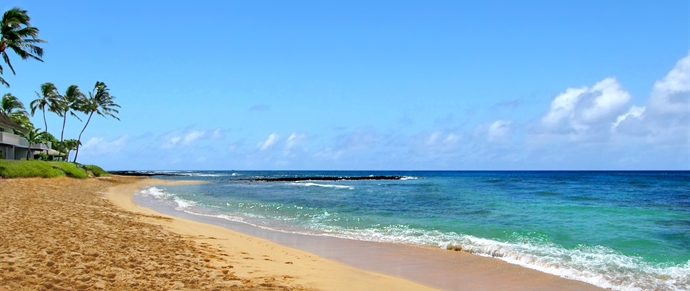 Kiahuna Beach
South Shore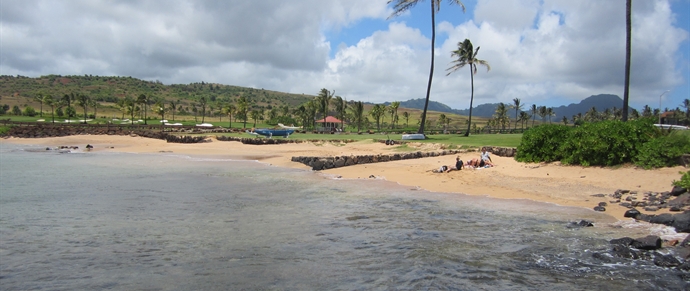 Kukuiula Beach
South Shore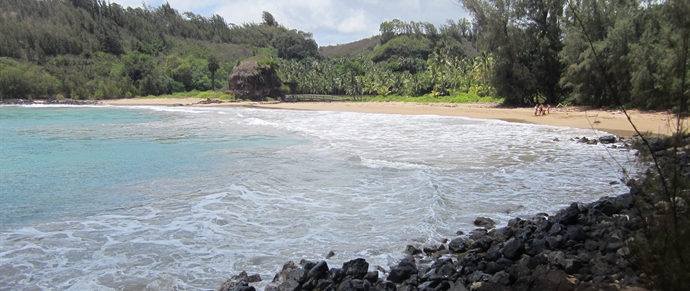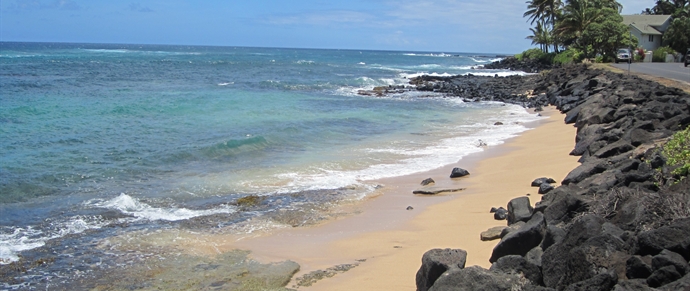 Mahaulepu Beach
Mahaulepu Beaches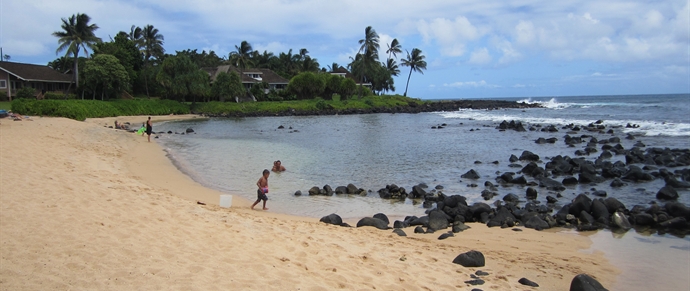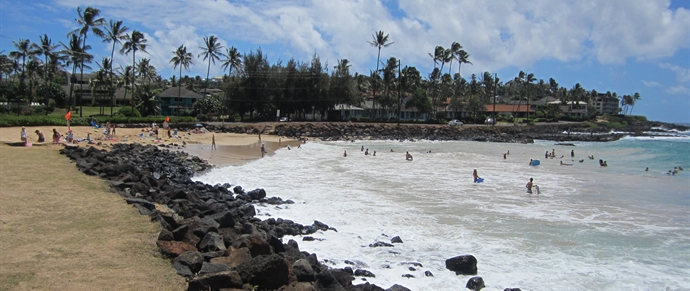 Brennecke Beach
South Shore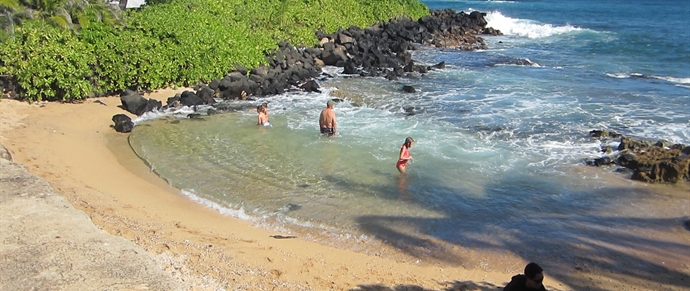 Keiki Cove Beach
South Shore