The beach is separated into three different parts, Gillin's Beach, Kawailoa Bay and Haula Beach.
The beach offers protection from the surf in parts and can be great for swimming. Fossils of extinct birds have been found in sand dunes along the shoreline.
Mahaulepu Beach is great spot for exploring. The water is usually calm due to a protective reef and shallow water. The name Mahaulepu means "falling together," as in two warriors falling in battle.
When King Kamehameha attempted to invade Kauai in 1796, many of his war canoes were sunk during a storm in the channel between Oahu and Kauai. However, a few managed to land here on the beach. The warriors who made it to shore were exhausted. Kauai's defenders caught them sleeping near their canoes just before dawn, and slaughtered all but a few. Those who escaped, fearful of facing Kamehameha's wrath, paddled all the way to the Big Island.
Safety
This beach has strong currents and dangerous waves breaking on rocks, ledges and reefs. Ocean floor also has sharp coral.
Video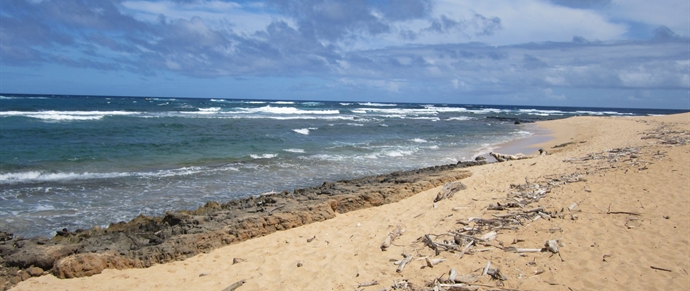 Kawailoa Bay Beach
Mahaulepu Beaches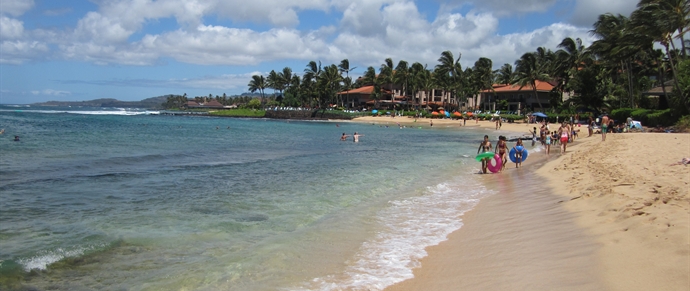 Waiohai Beach Park
South Shore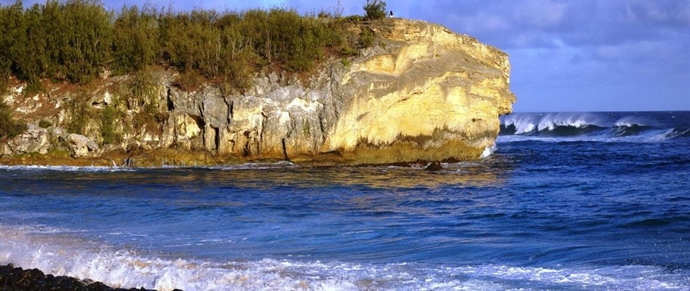 Shipwreck Beach
South Shore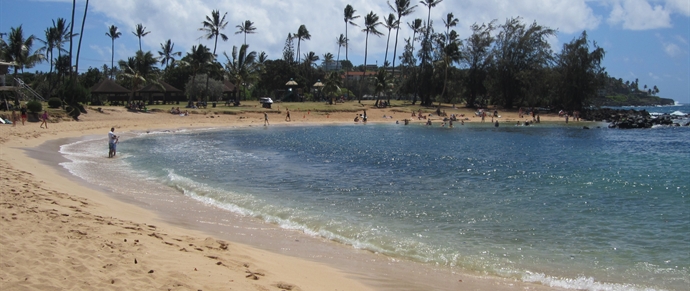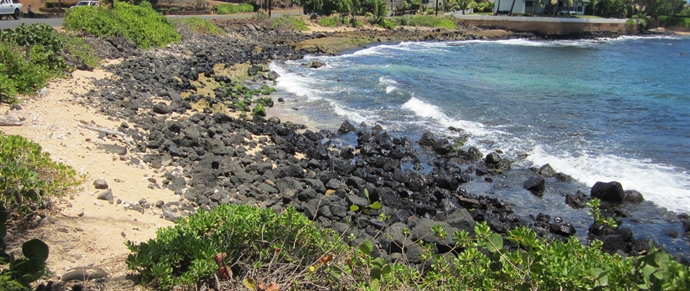 Prince Kuhios Beach
South Shore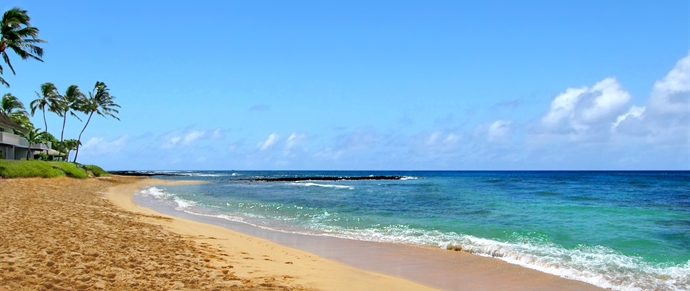 Kiahuna Beach
South Shore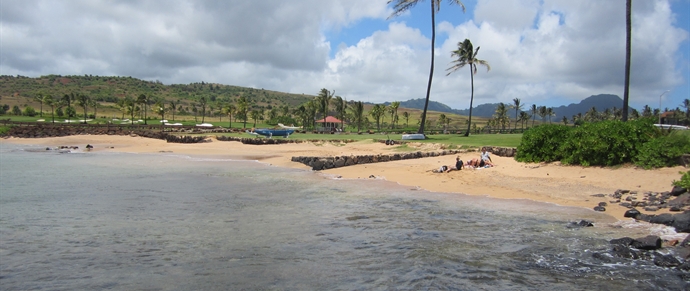 Kukuiula Beach
South Shore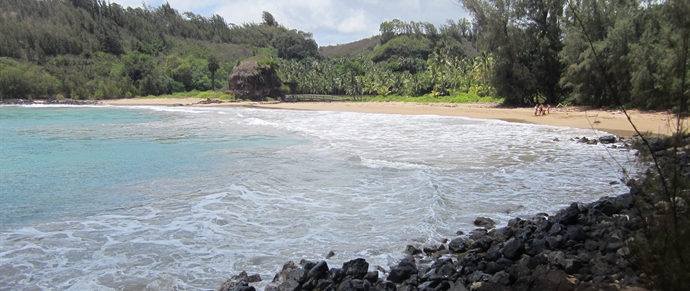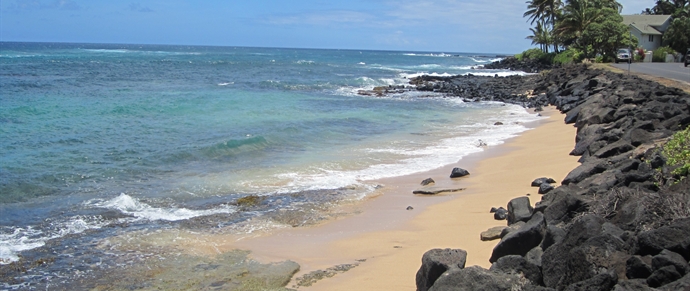 Mahaulepu Beach
Mahaulepu Beaches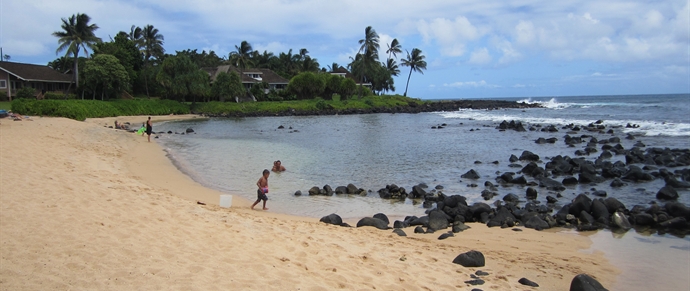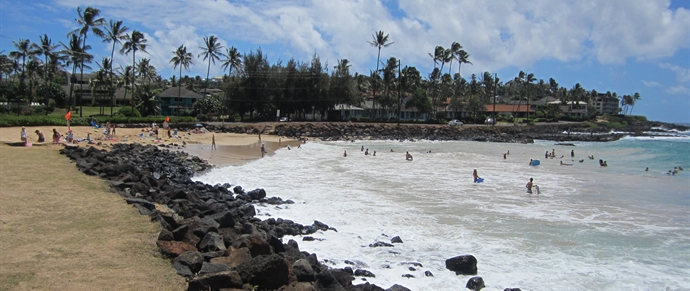 Brennecke Beach
South Shore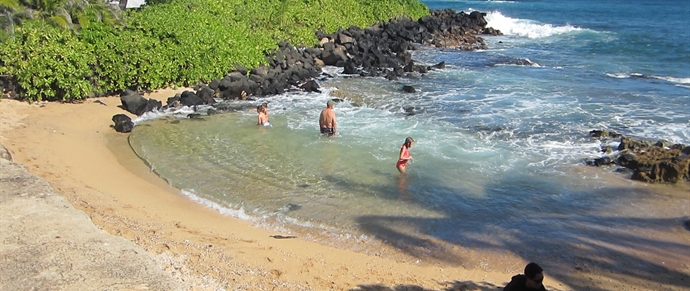 Keiki Cove Beach
South Shore