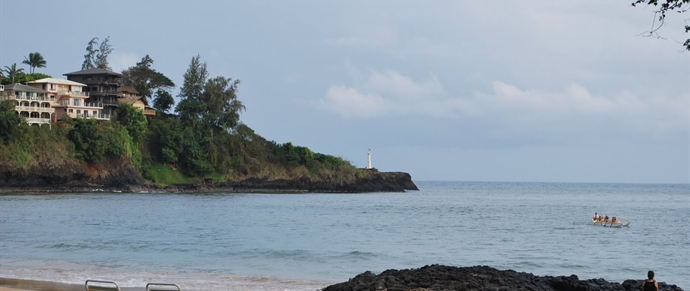 The white sands and gentle waters of Kalapaki Beach are ideal for sunning, swimming, and sailing. Kalapaki Beach also is the home of the Kauai Marriott Resort & Beach Club, and Kauai Lagoons 40 acres of freshwater tropical lagoons that serve as a sanctuary for exotic wildlife.
You can also enjoy beach front dining with several shops and restaurants to choose from.
Safety
This shoreline is mostly protected from large surf but still may have dangerous conditions like strong currents and dangerous waves breaking on outlying rocks, ledges and reefs. At times of heavy rain water can become murky.
Video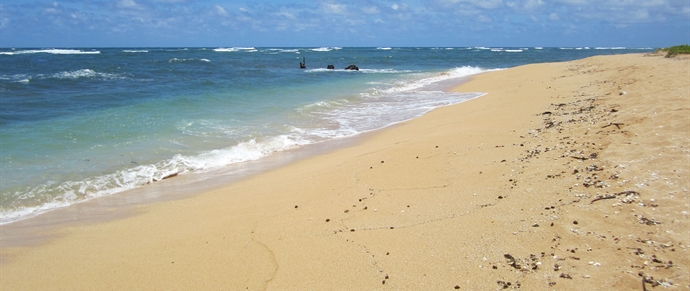 Waipouli Beach Park
East Shore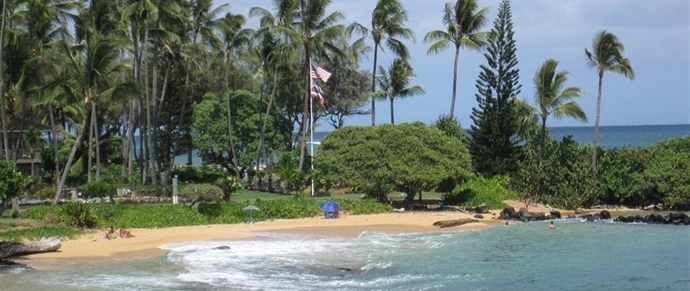 Papaloa Beaches
East Shore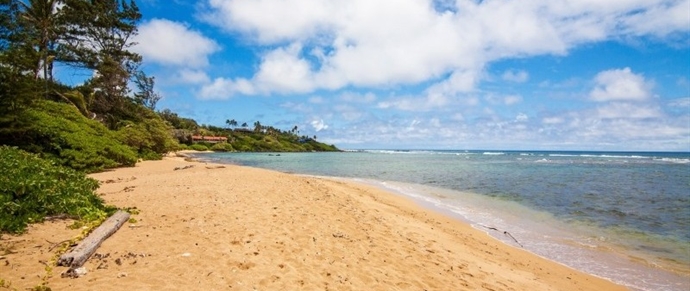 South Aliomanu Beach
East Shore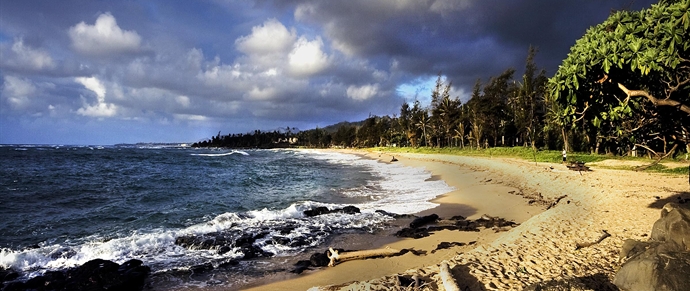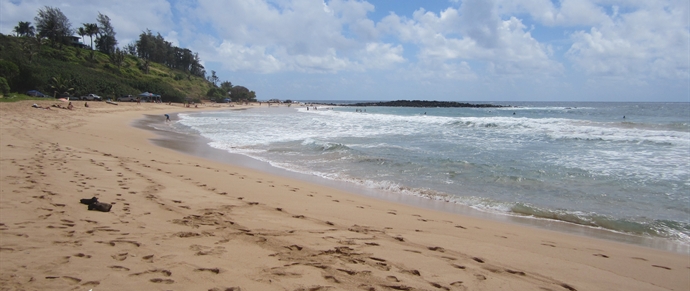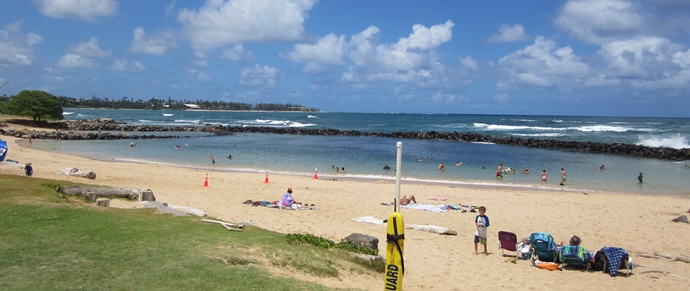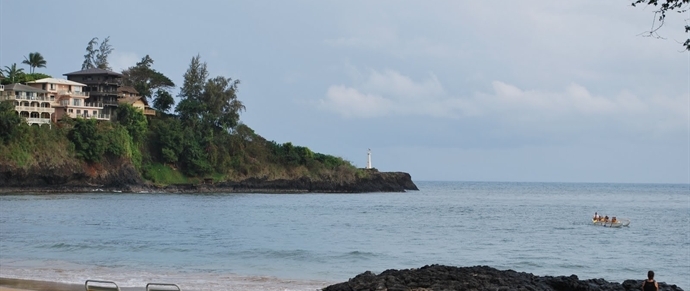 Nawiliwili Beach Park
East Shore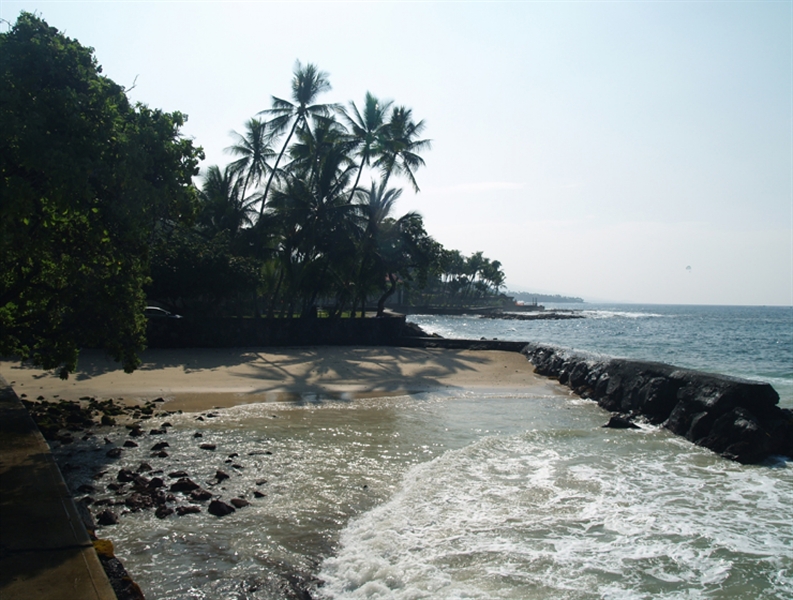 Niumalu Beach Park
East Shore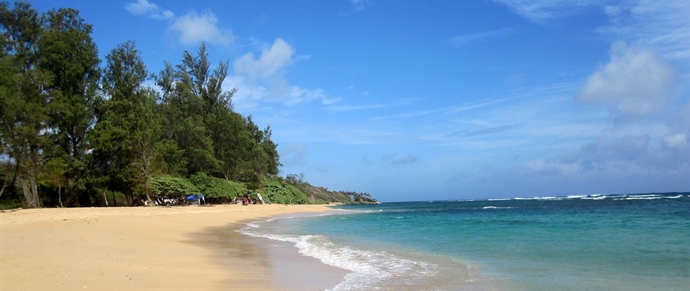 North Aliomanu Beach
East Shore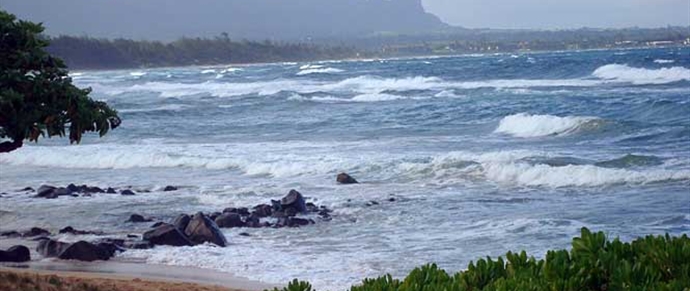 Nukoli Beach Park
East Shore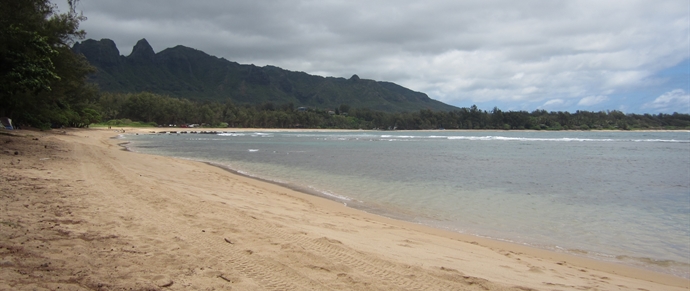 Anahola Beach Park
East Shore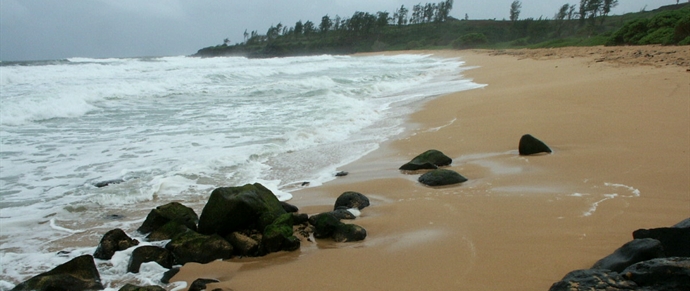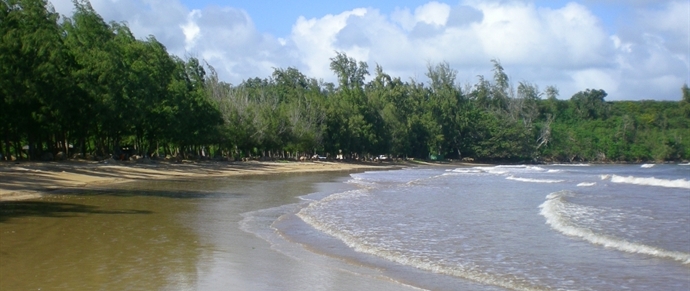 Hanamaulu Beach
East Shore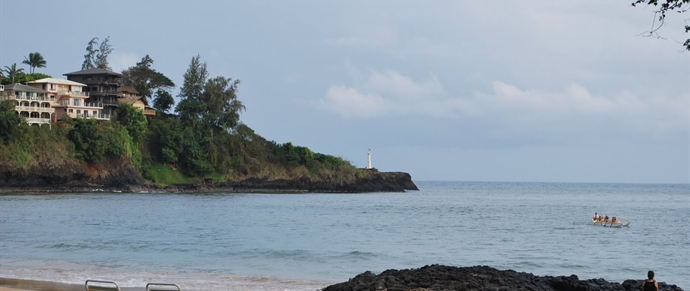 Kalapaki Beach
East Shore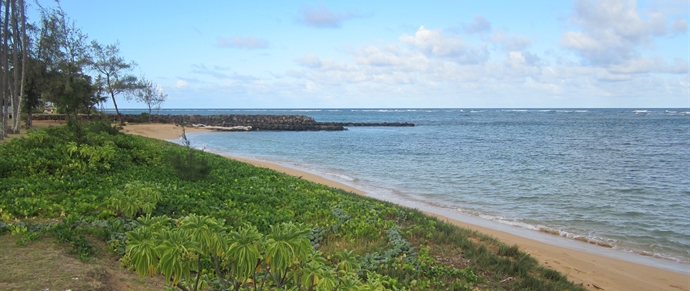 Kapaa Beach Park
East Shore