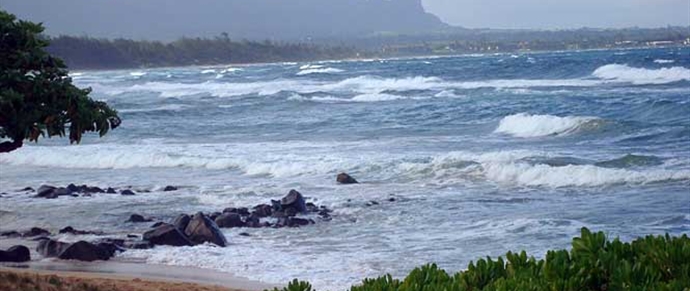 This beach is also known as Kawailoa Beach and offers two miles of white sand beach, which makes it the longest beach on the east shore of Kauai. The nearshore waters are shallow and somewhat rocky providing only fair swimming. Snorkeling and scuba diving can be excellent when the water is calm. Fishing is also good in this area with the protection of an offshore reef. Nukolii Beach borders Lydgate Beach Park. Fronting Nukolii is the Wailua Golf Course and Kauai Beach Resort.
The offshore break at this beach is known as Graveyards to surfers.
Safety
The nearby reef does not provide significant protection during times of high surf, however, so always use extreme caution when entering the ocean. Swimming and snorkeling should be done at Nukolii Beach only when the water is very calm as currents and shorebreak waves can create hazardous conditions. When swimming alway stay close to shore, and never go in the water during times of high surf or rough seas.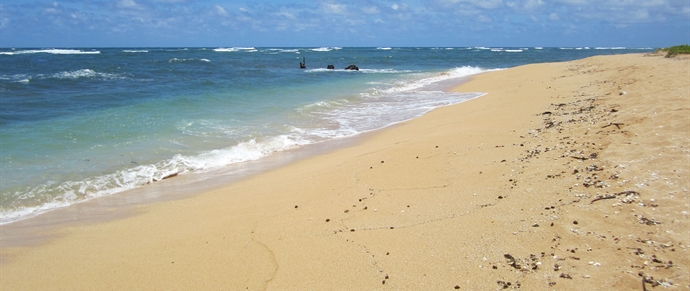 Waipouli Beach Park
East Shore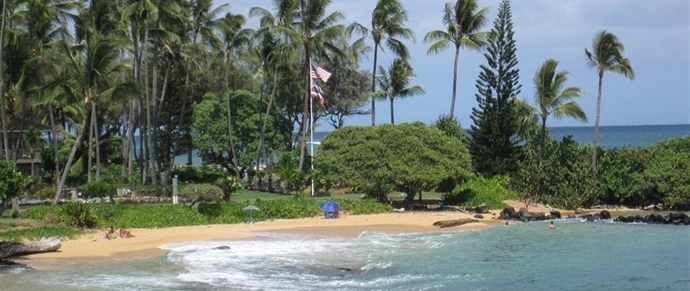 Papaloa Beaches
East Shore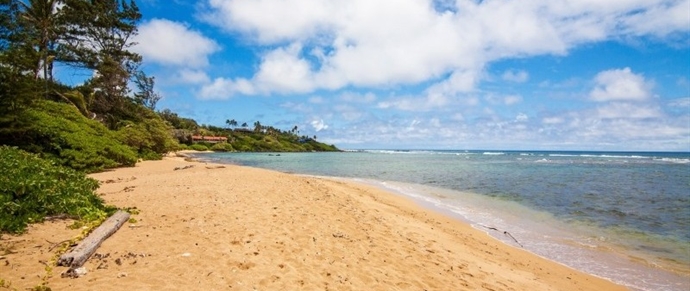 South Aliomanu Beach
East Shore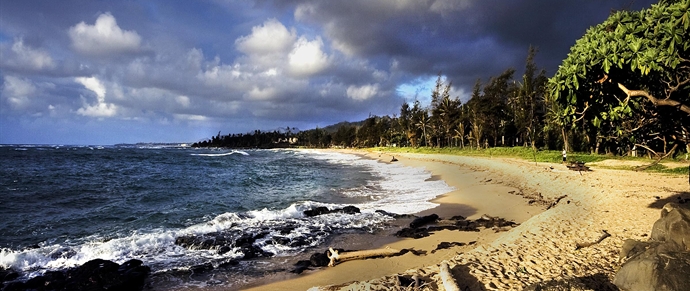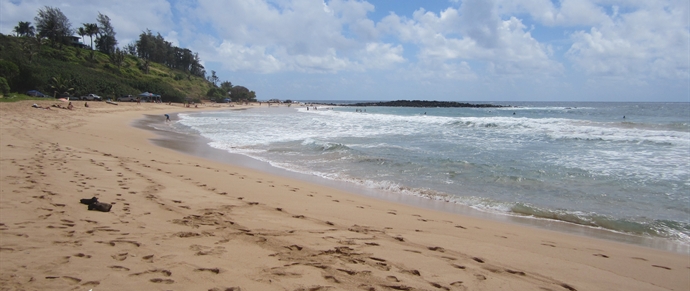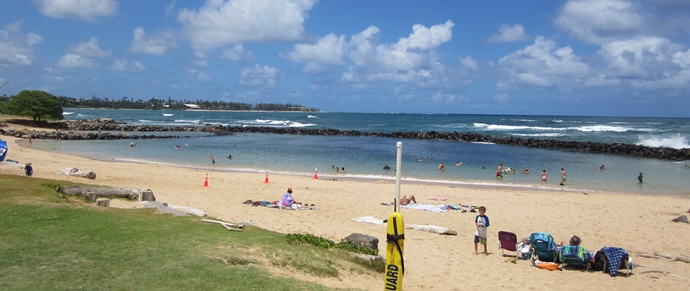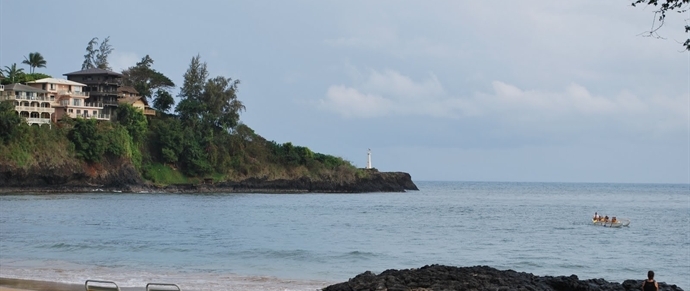 Nawiliwili Beach Park
East Shore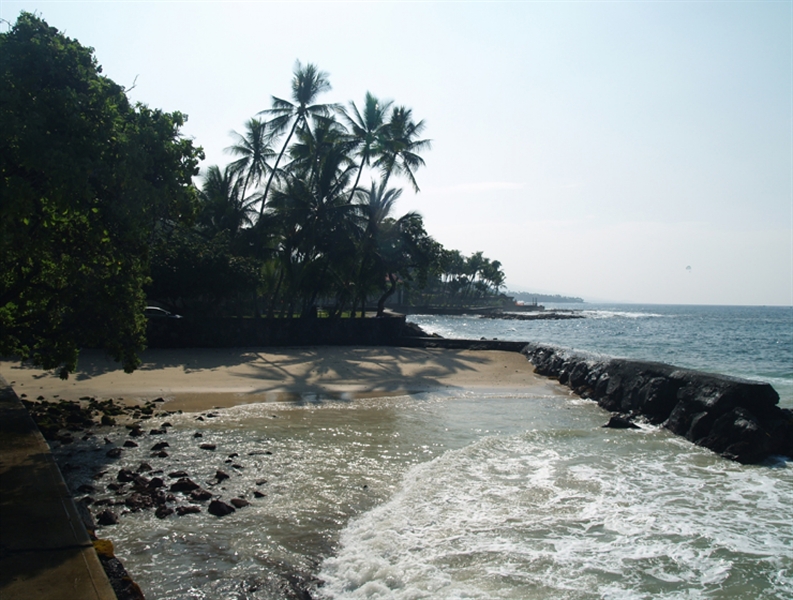 Niumalu Beach Park
East Shore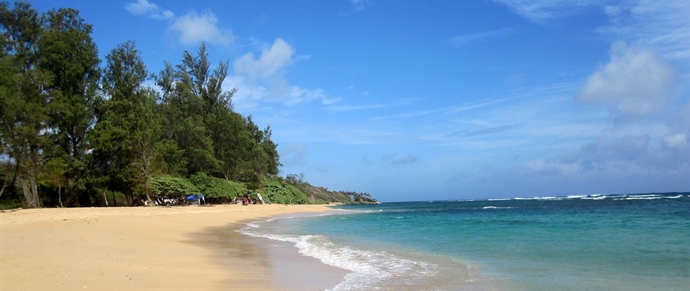 North Aliomanu Beach
East Shore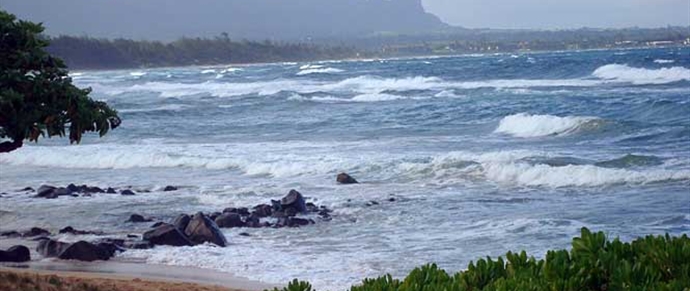 Nukoli Beach Park
East Shore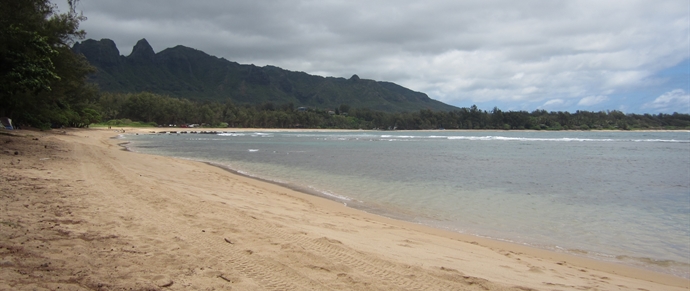 Anahola Beach Park
East Shore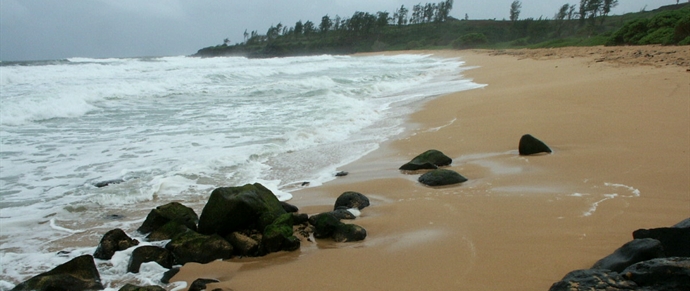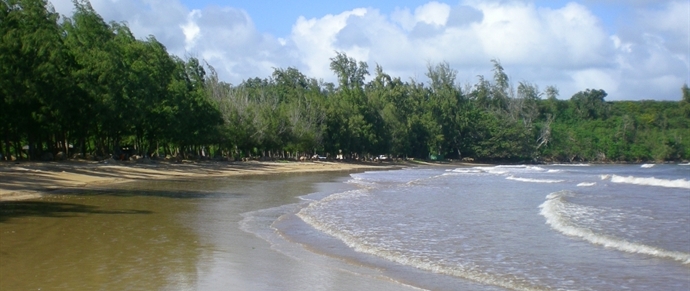 Hanamaulu Beach
East Shore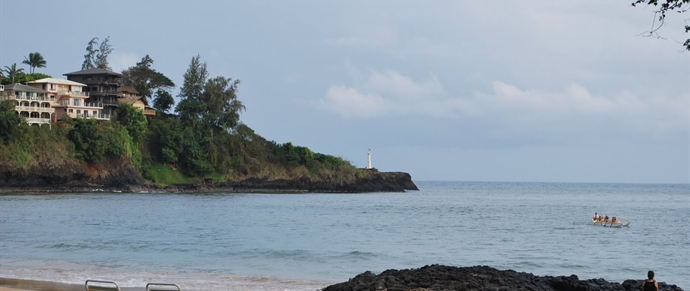 Kalapaki Beach
East Shore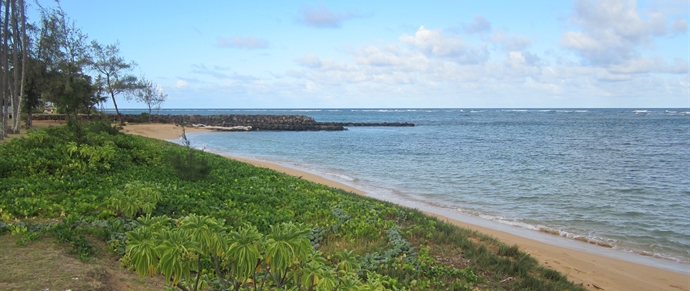 Kapaa Beach Park
East Shore