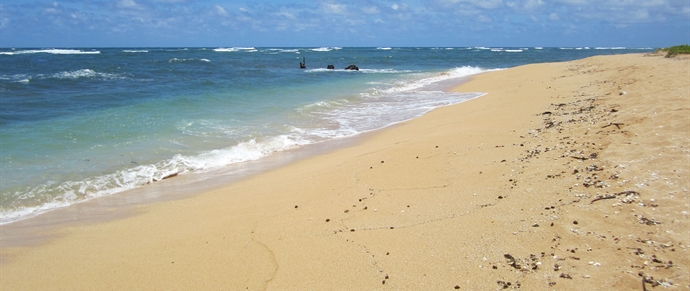 Waipouli Beach and Waipouli Beach Park are separate but adjacent beach locations.
Waipouli Beach
Waipouli Beach is between the Beachboy and Coconut Beach Resort. Good walking/jogging trail above the beach, however the water is usually not safe for swimming. The beach itself is long and fronts the Kauai Sands Hotel, Islander on the Beach and Aston Kauai Beach at Maka'iwa. The ocean bottom is rocky in most areas which is another reason swimming is not so good. However, the area is beautiful and on the southern end of the beach is a small cove where sea turtles can be seen near a rocky outcropping. A public access trail leads from the road to this cove. There is also a paved trail along much of the rest of the beach.
Waipouli Beach Park
Just north is the Waipouli Beach Park, which is not as scenic as Waipouli Beach. It is a gathering spot among local residents and popular fishing spot. There is a boat ramp and a pedestrian bridge that leads over a stream to the neighboring Kapa'a Beach Park. The swimming at Waipouli Beach Park is good when the ocean is calm especially nice for novice swimmers and children because the nearshore waters are shallow . A natural breakwater offshore acts as a barrier to incoming waves in one section of the beach (between Panihi Road and Makana Road). Waipouli Beach Park has the restrooms, parking, picnics and more, which you won't find at Waipouli Beach.
Fuji & Baby Beach
Waipouli Beach Park is also called Fuji beach and baby beach, is a small beach that's a great place for small children to play. A rocky sea wall creates a shallow tide pool where infants can play in. This is not the beach in front of the Waipouli Beach Resort which is located about half a mile south of here, and is called Waipouli Beach.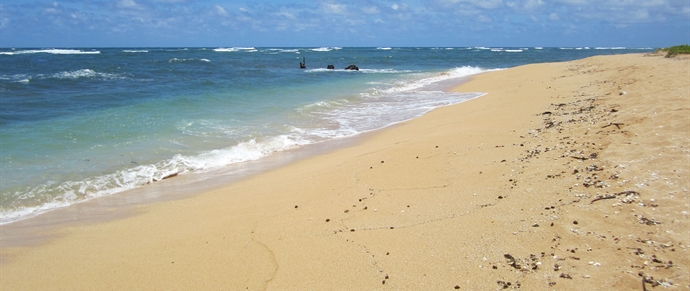 Waipouli Beach Park
East Shore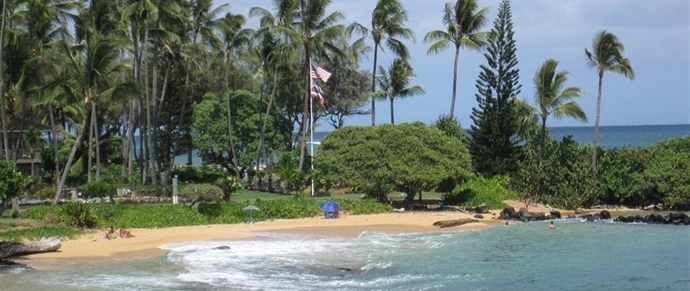 Papaloa Beaches
East Shore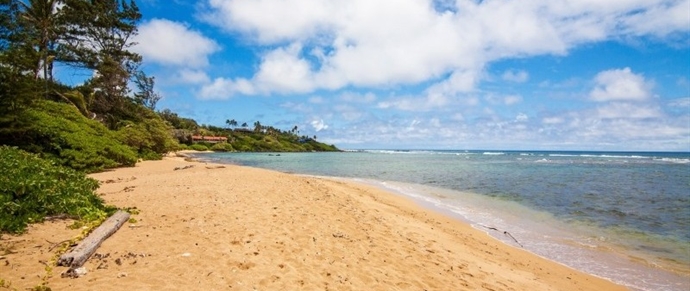 South Aliomanu Beach
East Shore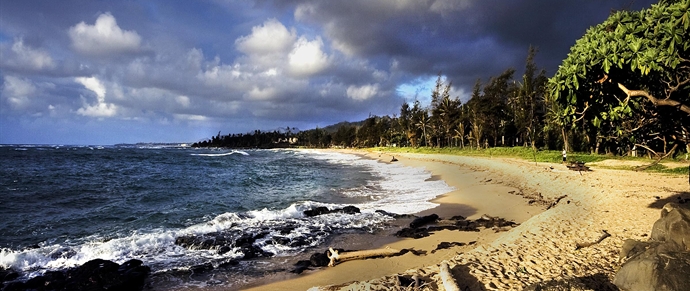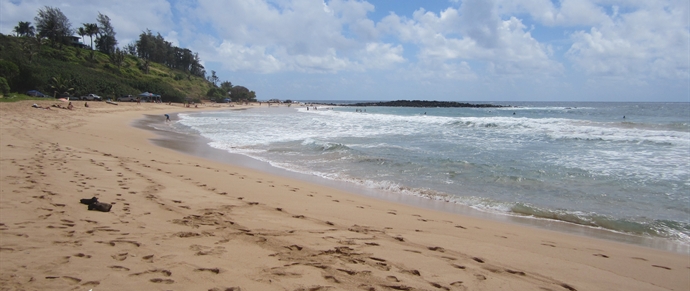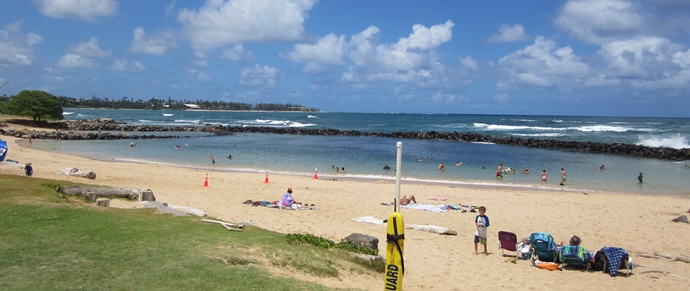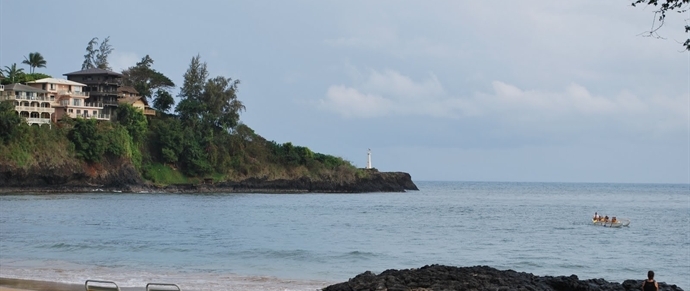 Nawiliwili Beach Park
East Shore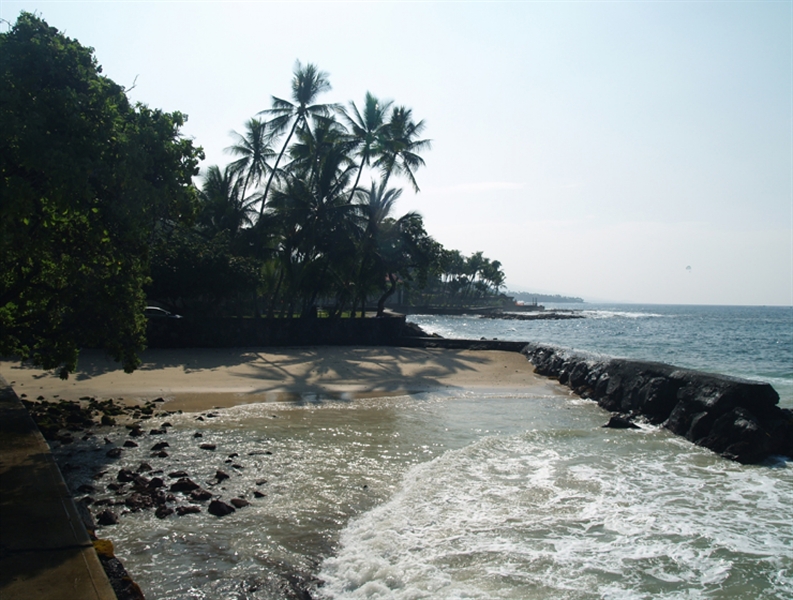 Niumalu Beach Park
East Shore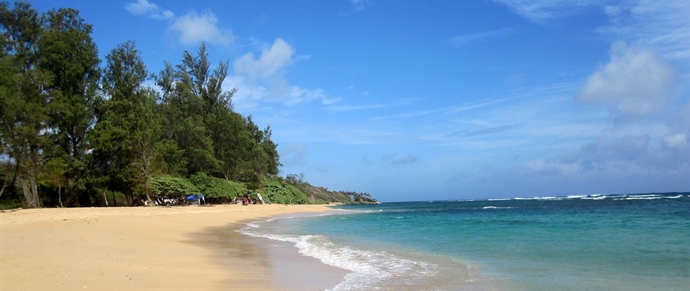 North Aliomanu Beach
East Shore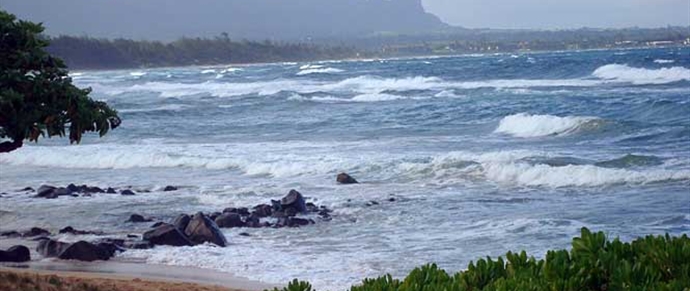 Nukoli Beach Park
East Shore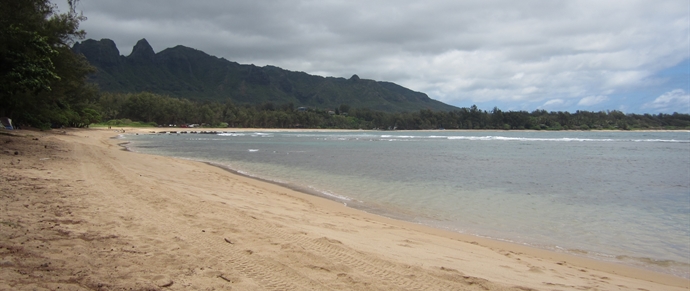 Anahola Beach Park
East Shore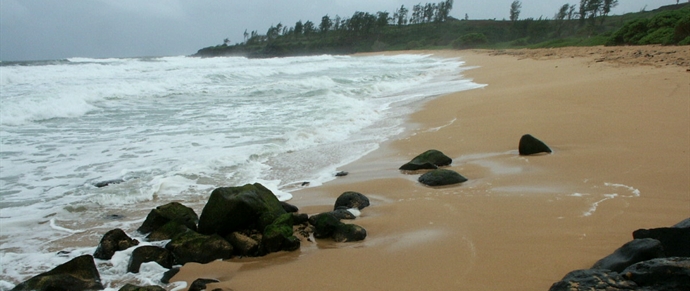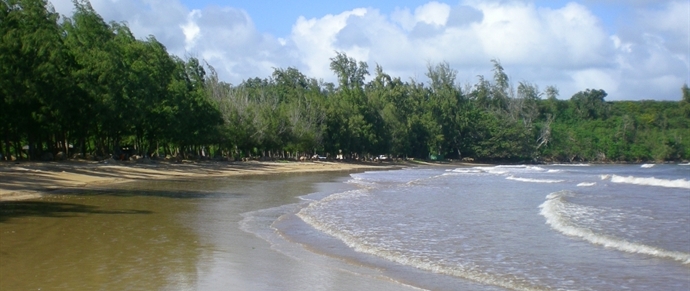 Hanamaulu Beach
East Shore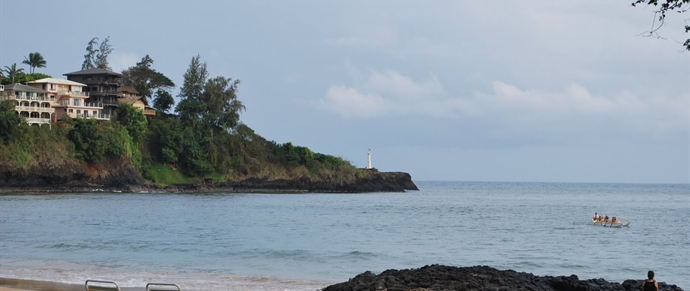 Kalapaki Beach
East Shore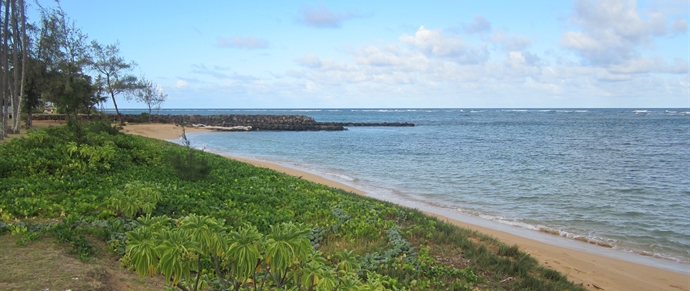 Kapaa Beach Park
East Shore