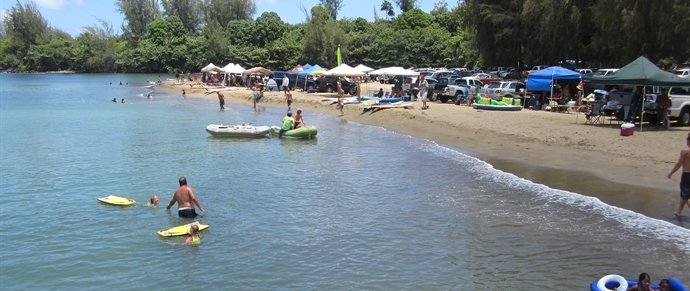 This beach is one of the only Kauai beaches without a Hawaiian name. This beach used to have a large black pot that was used to cook fish for celebrations. This is how it got it's name. Black Pot Beach is part of the Hanalei Bay  beaches and is packed with locals every weekend. You will see tents and tarps setup for picnics, fires and BBQs. Further up from the water, there is a large grass lawn area with picnic tables and shade for relaxing. Behind this grass area there are places you can rent surfboards and stand up paddle boards. The mouth of the Hanalei River feeds into the ocean at this beach.
Access to this beach is a breeze as you can drive right up on the beach. Many locals back up their trucks and cars to set up a day camp on the beach.
Sunsets at this beach are a popular evening activity. The beautiful backdrop of the pier and the surrounding mountains make it mystical and wonderful. Watching the sun set over the ocean here, is truly amazing. Back your car or truck right up to the ocean, pull out a few chairs and eat dinner, desert or share a drink here. It's free, and arguably beats the view from any restaurant in the area. Please make sure to keep the beach clean by picking up your trash.
Kids love this beach and you'll see them playing in the water here why their parents socialize and BBQ dinner with other locals.
Directions
Once you get to Hanalei, turn off of the highway at Kalyapso Restaurant on Aku Road.  When the road comes to a T intersection, turn right (Weke Road). This road will dead end onto the beach. Continue on to the beach and park, or use rear parking lot.  Black Pot is the beach to the right of the pier when looking out from the land.
Parking
Many beach goers simply park on the beach, next to the pier. However please be mindful of those already parked, as to prevent blocking them in. You can also park near the bathrooms, or out near the street, in the small dirt lot. It can get pretty busy on Friday and Saturday nights, so if you park on the beach, plan to stay a while as you may not be able to leave until cars clear out.
Safety
Black Pot Beach is subject to large and dangerous surf, particularly during the winter months. Rip currents may form near shore and pounding shore break waves can make swimming hazardous. This area near Hanalei Pier is typically the most protected, however even this area can be too rough during a winter swell. During summer the conditions are typically very calm throughout the bay but use caution at all times of year. Beginning swimmers should stay close to shore, and never go in the water during times of high surf or rough seas.
Video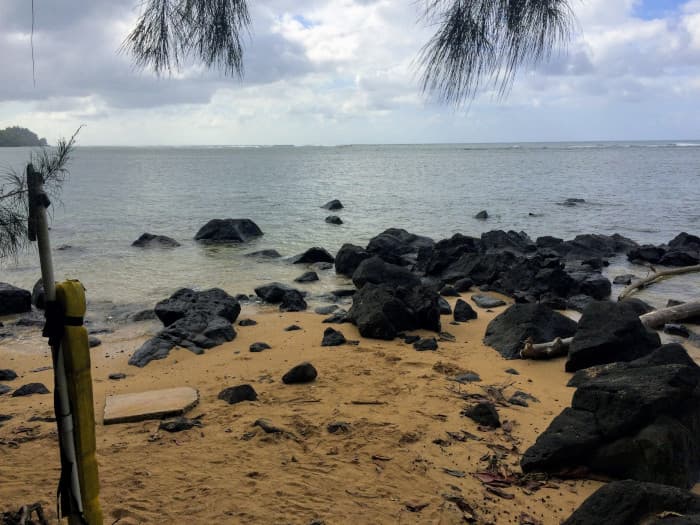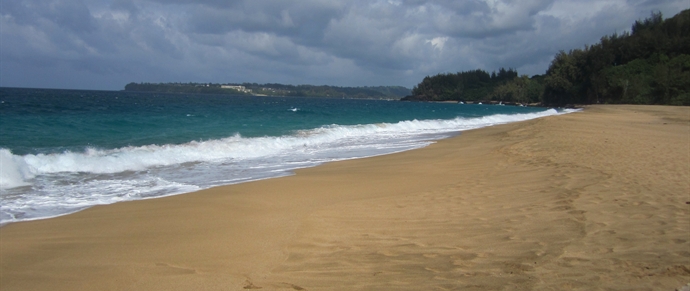 Lumahai Beach (West)
Lumahai Beaches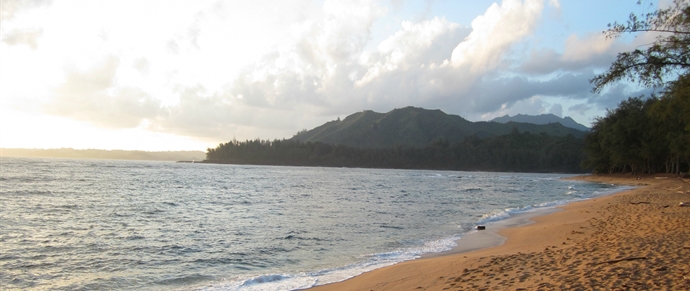 Wainiha Beach Park
North Shore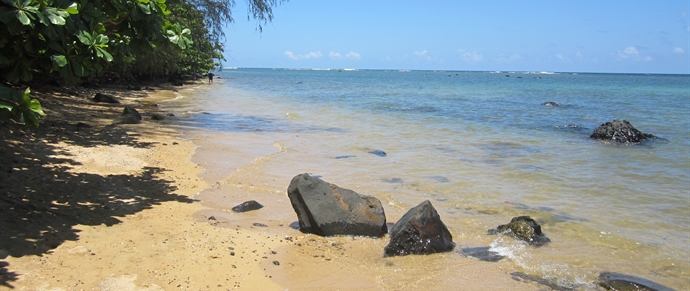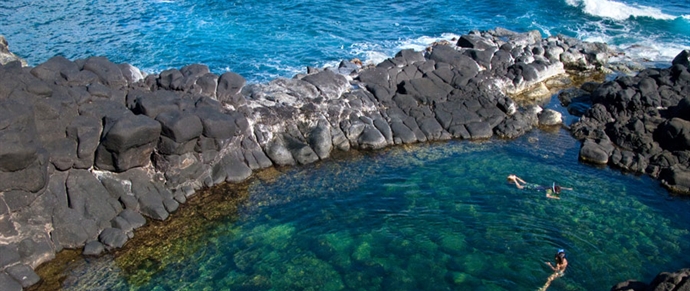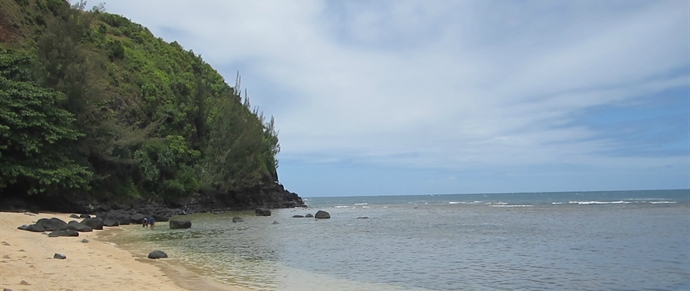 Sea Lodge Beach
North Shore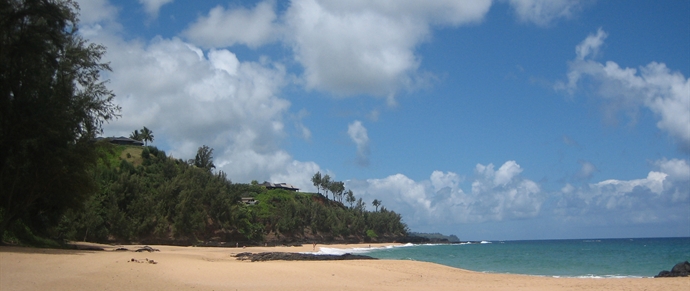 Secret (Kauapea) Beach
North Shore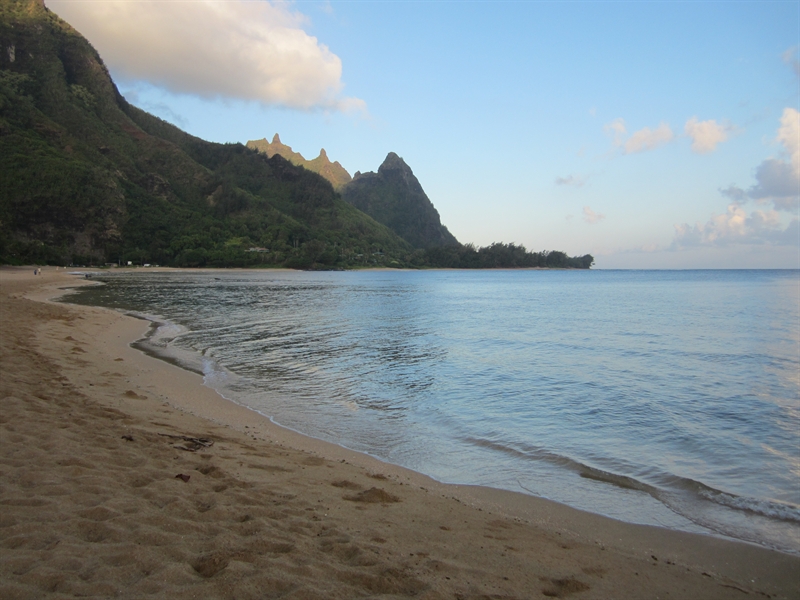 Tunnels Makua Beach
North Shore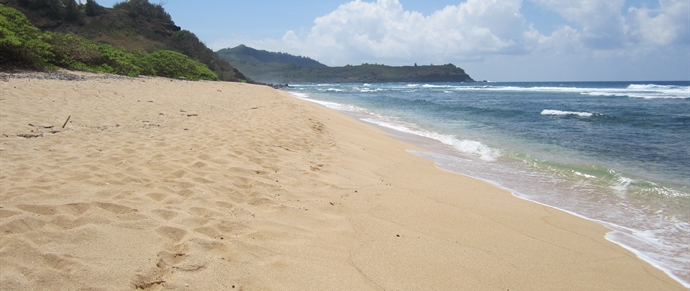 Waiakalua Beaches
North Shore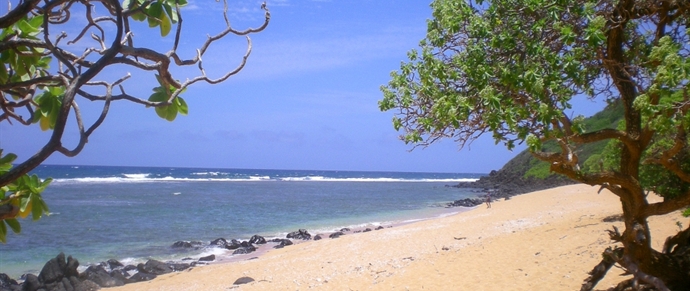 Larsens Beach
North Shore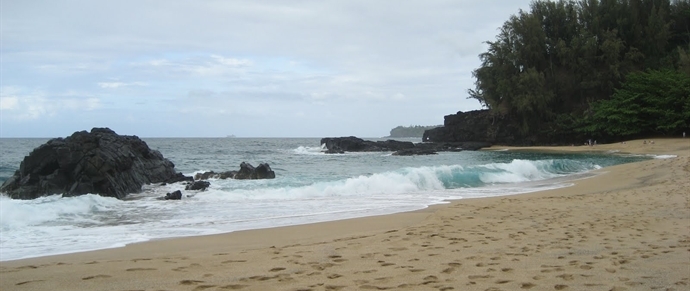 Kahalahala Beach
Lumahai Beaches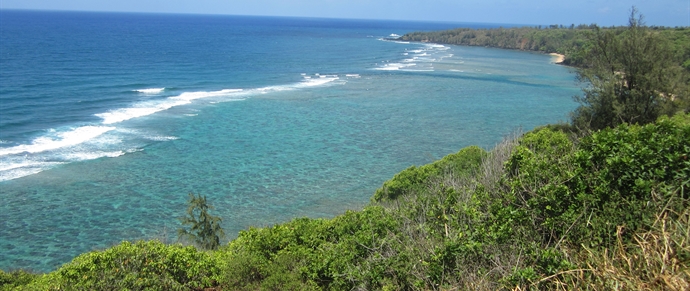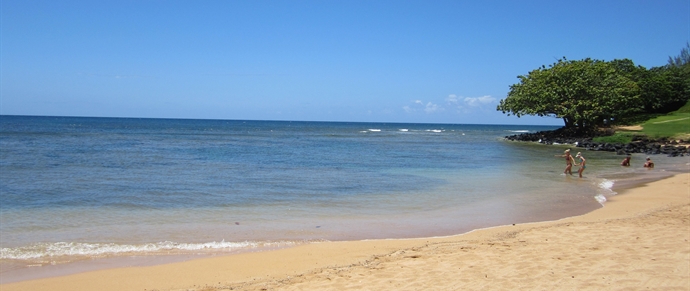 Pu'u Poa Beach
Hanalei Bay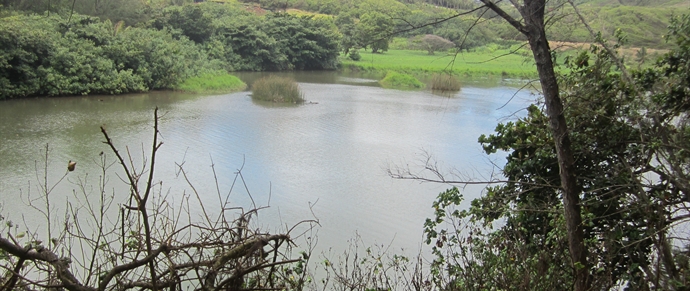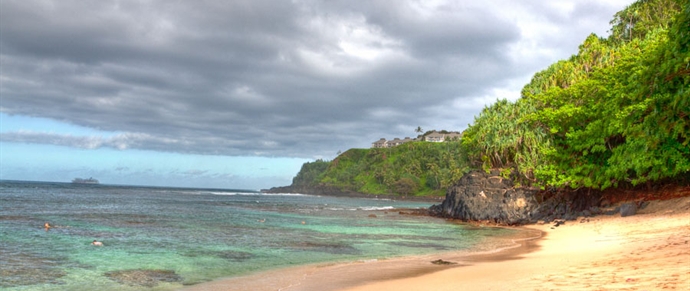 Hideaways Pali Ke Kau Beach
North Shore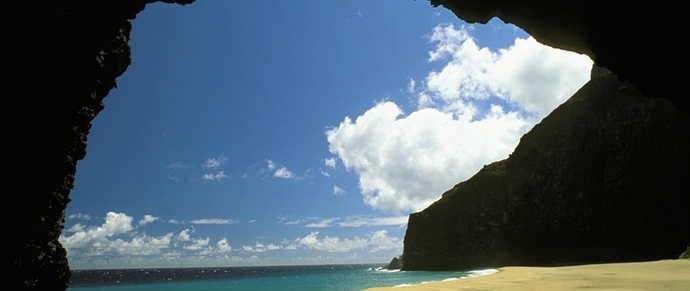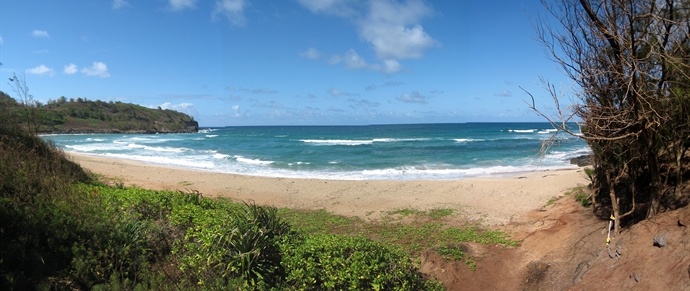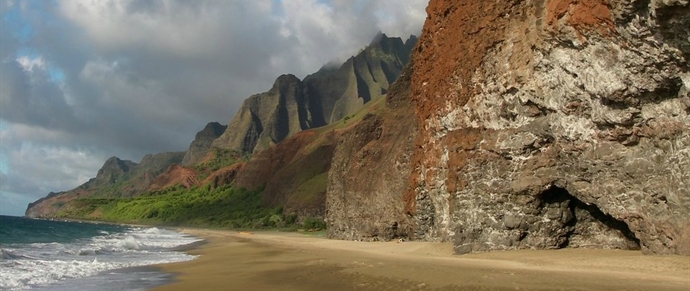 Kalalau Beach
North Shore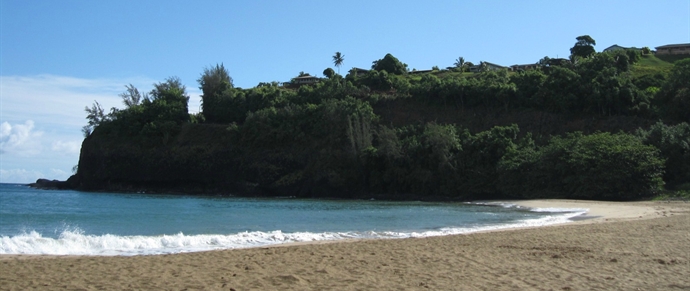 Kalihiwai Beach
North Shore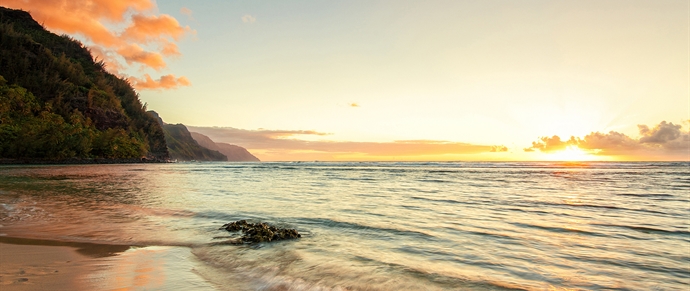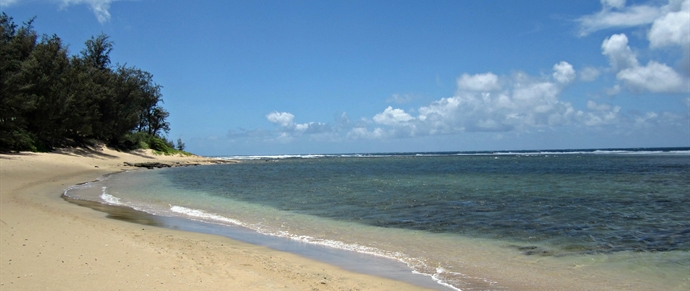 Cannons Beach
North Shore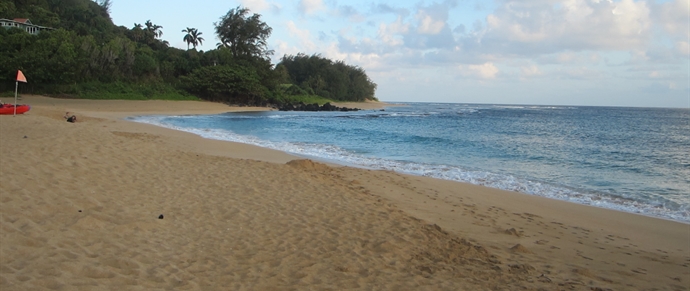 Haena Beach Park
North Shore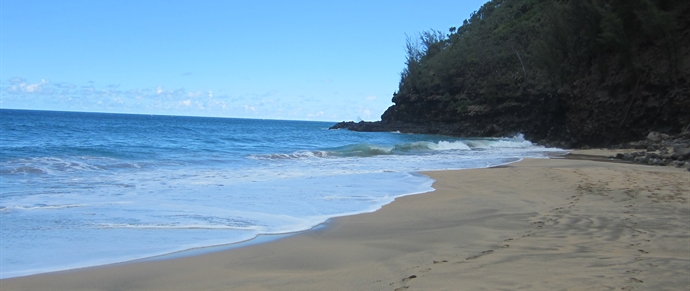 Hanakapiai Beach
North Shore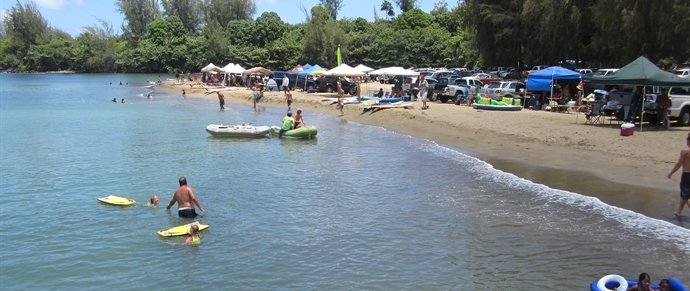 Black Pot Beach Park
Hanalei Bay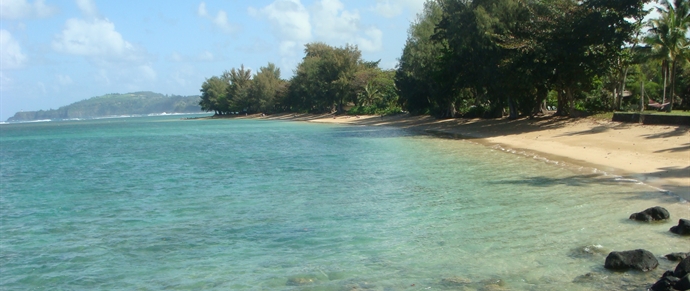 Anini Beach Park
North Shore