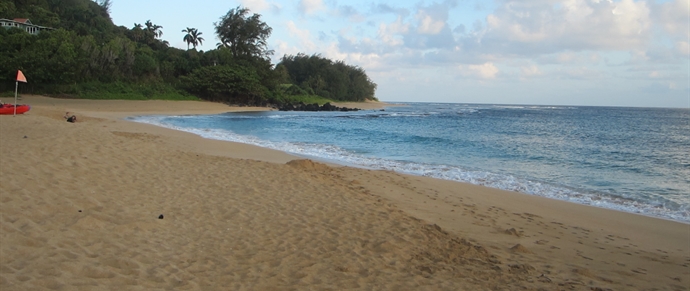 Haena Beach Park is a favorite camping spot for both visitors and locals. This beach is a favorite the
North Shore of Kauai
, the park sits at the edge of the Na Pali coast (fantastic views) and is just a short walk to the famous snorkeling and swimming
beach Tunnels
. Haena is a small park (about 5.5 acres). It offers a grassy picnic area with tables and benches, restrooms, cold showers, shady trees and camping spots.
Nearby trees provide shady places to relax and sun bath. This beach isn't the best for recreational swimming, however, due to the seafloor's sudden drop-off and the pounding shorebreak waves that often form when a swell is running. Surfing is sometimes good but only for those who are very experienced.
(See Cannons Beach)
There are two large reefs offshore to the east (Makua Reef) and to the west (Hauwa Reef) but Haena Beach itself is not protected by a reef. This means Haena Beach is exposed to open ocean waves that can create a dangerous conditions.
The beach at Haena has beautiful golden sand and panoramic views, but visitors are urged to use extreme caution when swimming here.
Green vegetated sand dunes line the backshore of the beach and trees fronting the beach provide plenty of shady places to relax. Just across the road from the beach is the Maniholo Dry Cave which is fun to explore. A short walk along the beach to the east from Haena Beach leads to Tunnels beach which has great snorkeling.
You may see backpackers at Haena Beach Park before they begin their journey to the Kalalau Valley. This valley is reached by hiking the Na Pali Coast trail that begins at the end of the road about one mile west of the park near Ke'e Beach.
Camping
Safety
Because there is no reef protecting this beach, currents and waves can be very powerful and often dangerous. Haena Beach Park should only be used for swimming when the water is calm. Summer months tend to be the calmest. Never go in the ocean during times of high surf or rough seas.
Video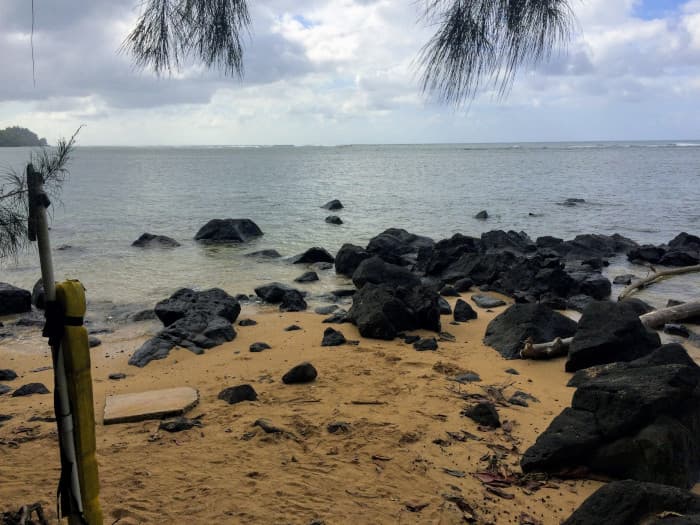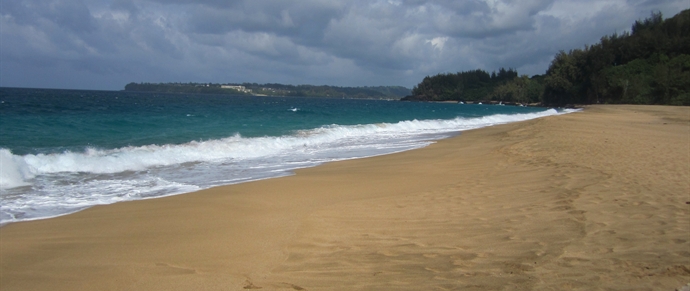 Lumahai Beach (West)
Lumahai Beaches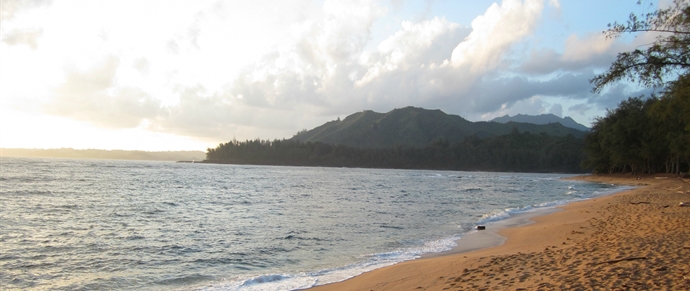 Wainiha Beach Park
North Shore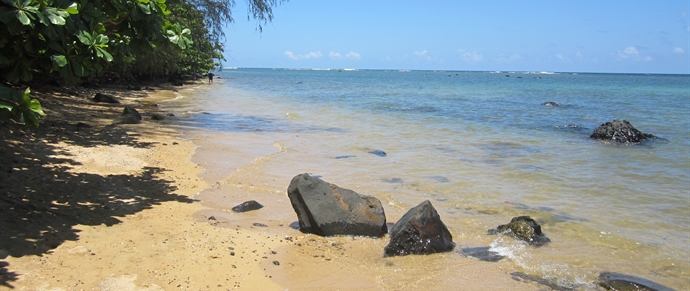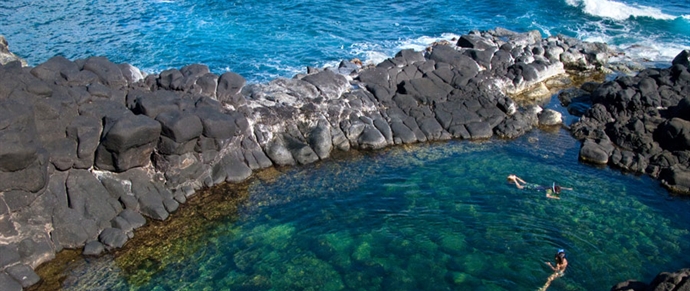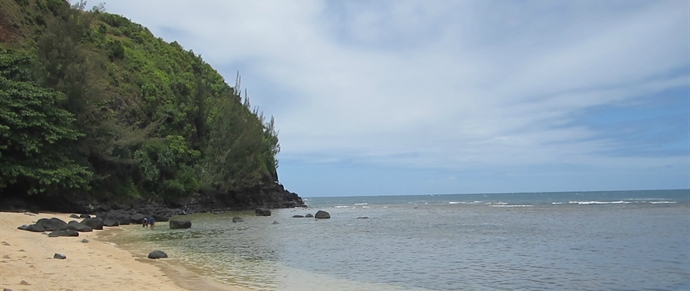 Sea Lodge Beach
North Shore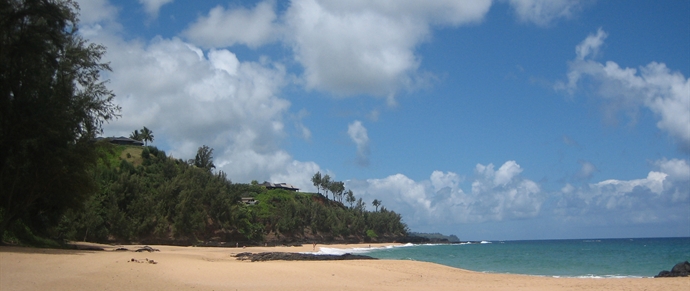 Secret (Kauapea) Beach
North Shore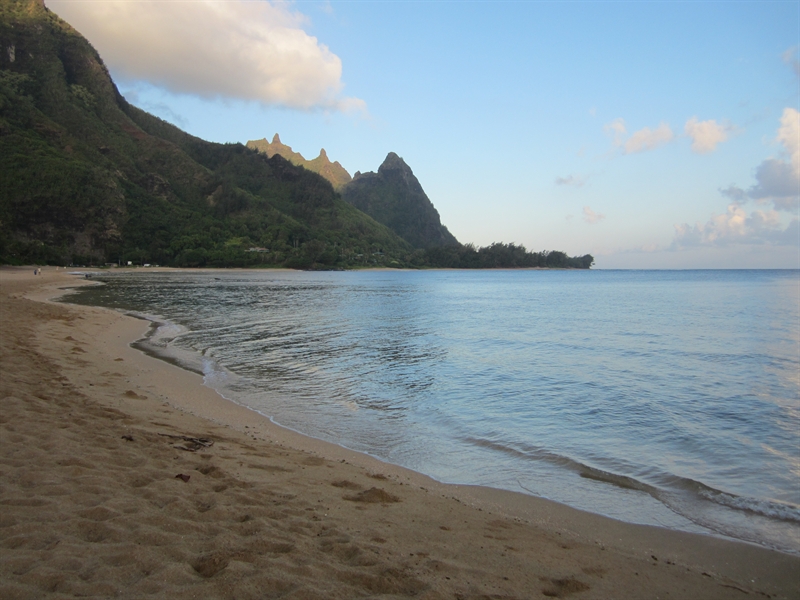 Tunnels Makua Beach
North Shore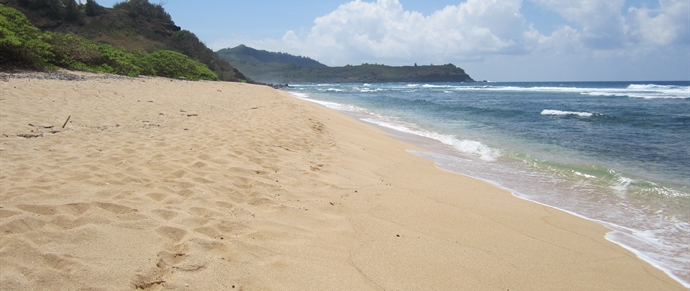 Waiakalua Beaches
North Shore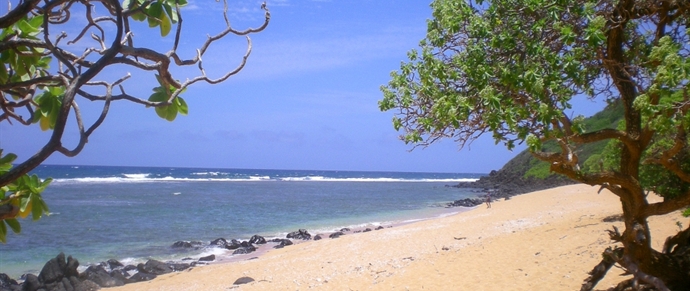 Larsens Beach
North Shore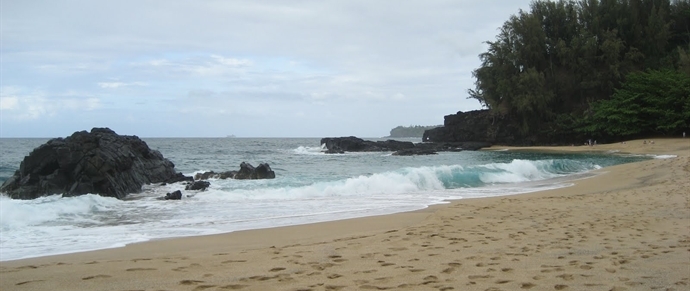 Kahalahala Beach
Lumahai Beaches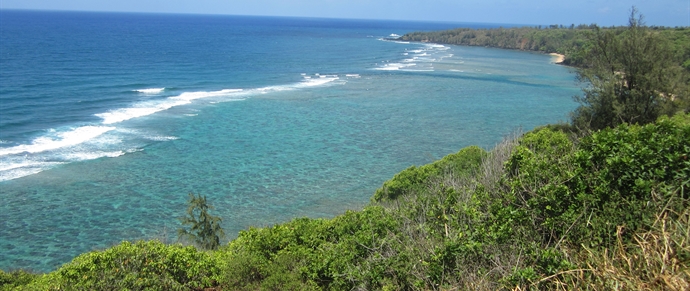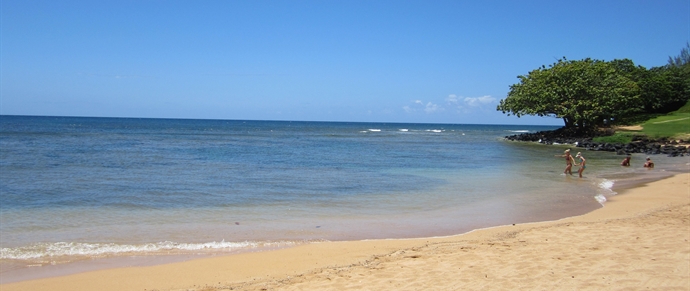 Pu'u Poa Beach
Hanalei Bay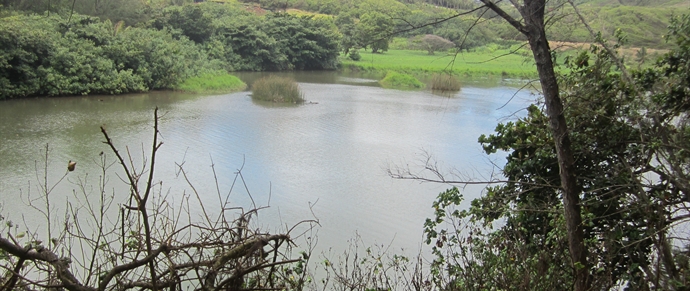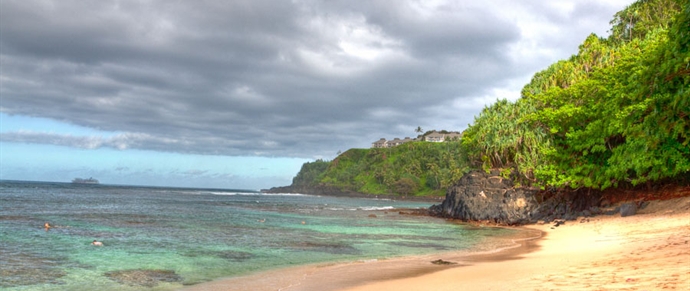 Hideaways Pali Ke Kau Beach
North Shore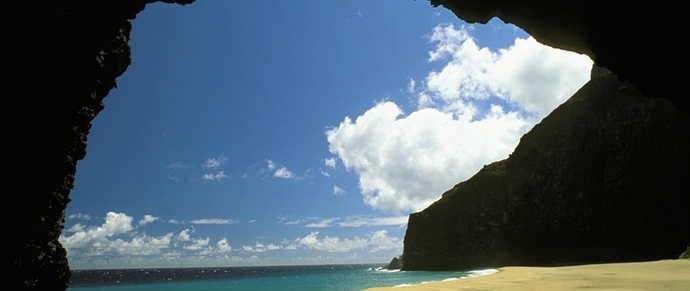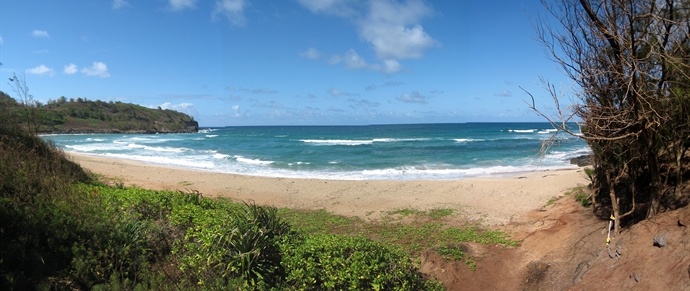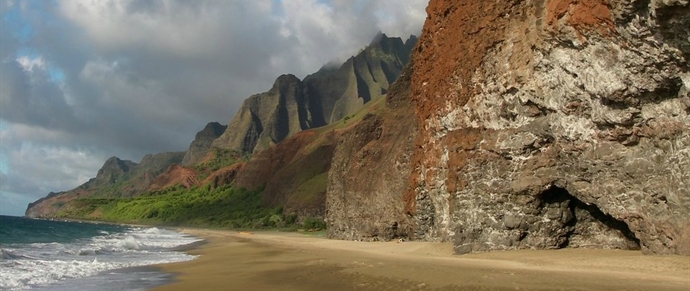 Kalalau Beach
North Shore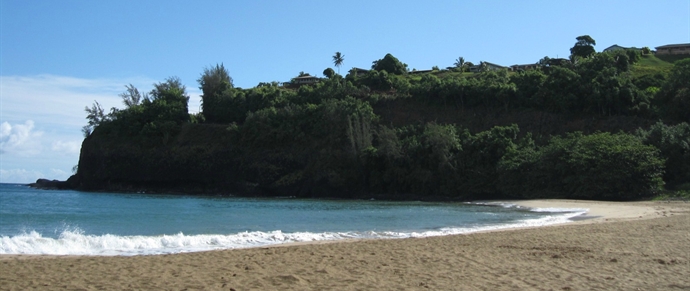 Kalihiwai Beach
North Shore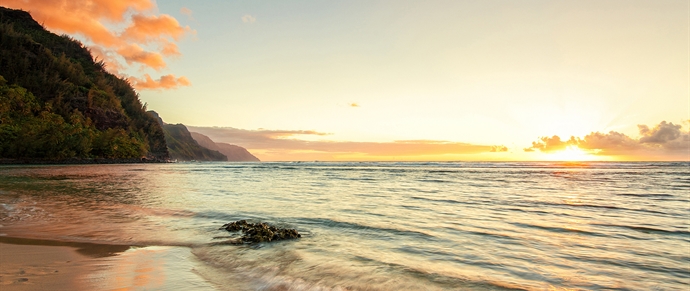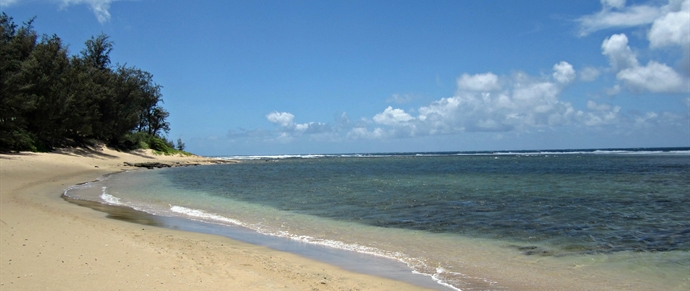 Cannons Beach
North Shore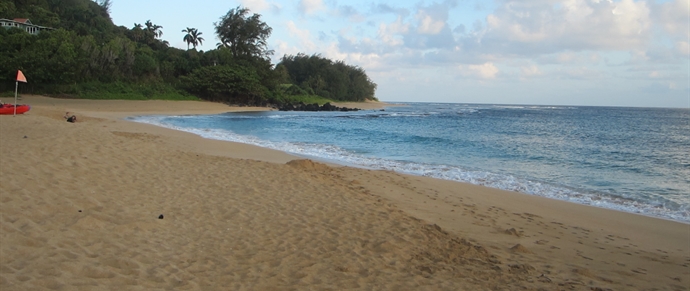 Haena Beach Park
North Shore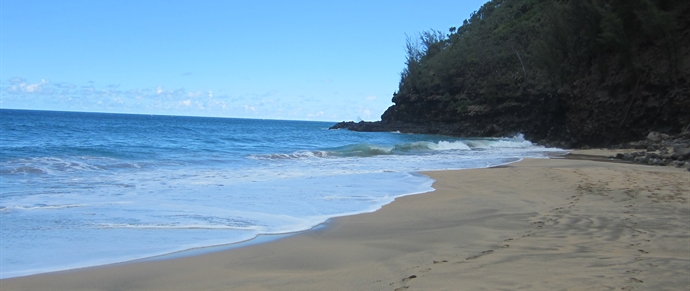 Hanakapiai Beach
North Shore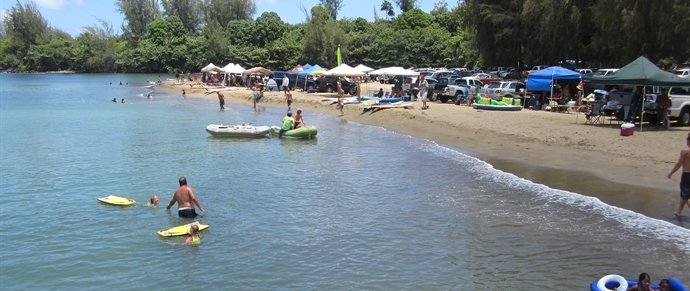 Black Pot Beach Park
Hanalei Bay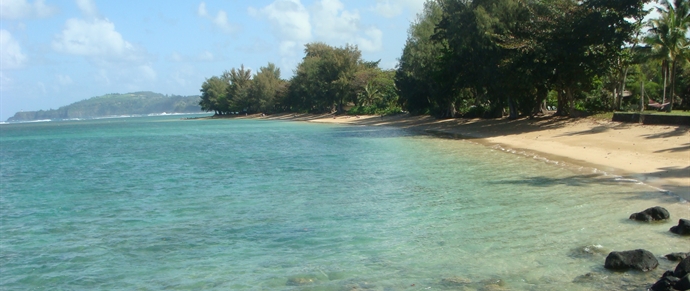 Anini Beach Park
North Shore