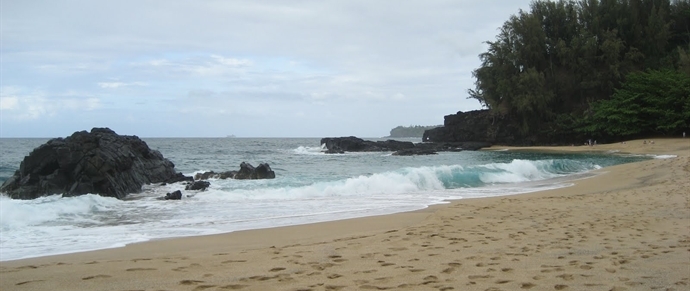 This beach is to the east of Lumahai Beach and by many is incorrectly referred to as Lumahai Beach or East Lumahai. However, it's technically a different beach called Kahalahala, which means Pandanus Trees in Hawaiian. It was made famous by the movie South Pacific.
When surf is high, dark black lava rocks create a waterfall effects as the surf breaks and recedes over the outcropping. The beach is a crescent of golden sand with views of Bali Hai. Swimming here is not safe unless ocean conditions allow. Strong currents, fierce waves, and unbelievable backwash make the water here unsafe most of the time.

Some snorkeling can be done here, if conditions allow. It is fairly deep, so skin diving is best to get a good view of the underwater life. Towards the inside of the rock outcropping, the water is much calmer and shallow. This area is usually crowded with kids and youngsters enjoying the push and pull of the ocean. However be careful, only on the summer's calmest days is swimming recommended.
At the end of the rock outcropping, a black rock cliff stands 20 feet or so above the white water and rushing ocean. You may see brave swimmer jumping in here. It's entertaining to watch from the shore, but very unsafe as this area has many unseen undertows, hidden rocks and large waves.

Be careful standing on rocks near the ocean, as large waves can knock you off and take you out to sea.

A rock outcropping separates this beach from Lumahai Beach, however, many consider it all one beach. The surf conditions are just as dangerous at Lumahai.

Near the parking pull off area, there is a path that leads to a lookout that is great for photo opportunities, overlooking Lumahai and Kahalahala Beach.
Safety
The trail to this beach can be muddy when went and slippery. It is steep and good footwear is helpful.
The width of Lumahai Beach is said to vary as much as 360 feet with the seasonal movements of the sand from one end to the other. With steep shores, comes the danger of high surf, dangerous shore break and strong currents. There is protective reef so the ocean drops off very quickly. The nearby Lumahai River may rise drastically causing flash floods. This in combinations with the danger of rough waves which are most common during high surf (typically in the winter) makes even wading along the shore inadvisable. You may see body boarders or surfers enjoying this beach but when the surf is becomes even slightly rough, even the experts stay out of the water. Beware of rip tides and unseen currents.
Beware of standing on rocks at this beach. Large waves have been known to crush photographers and visitors taking photos unaware of the potential for injury.
Video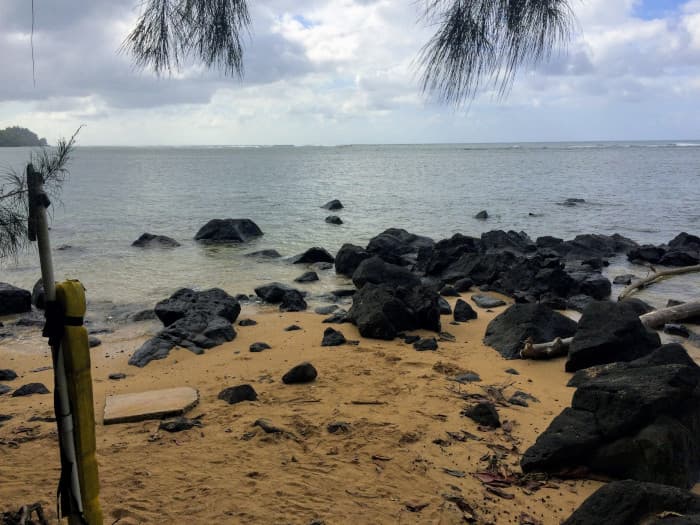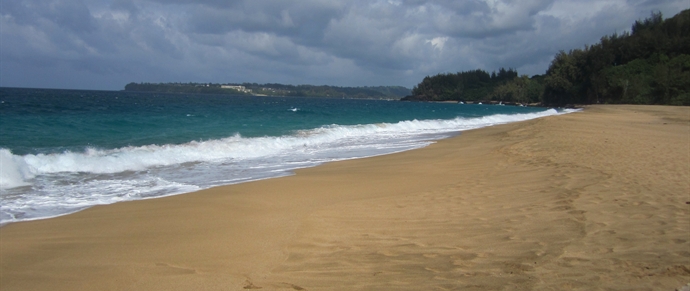 Lumahai Beach (West)
Lumahai Beaches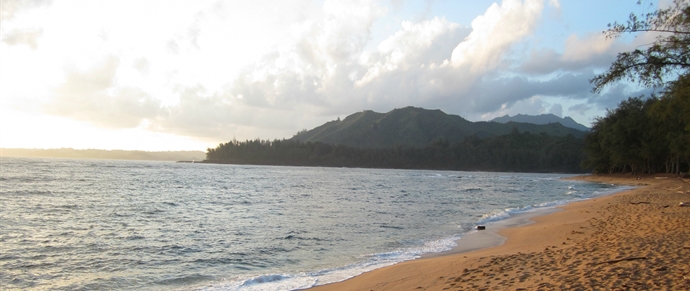 Wainiha Beach Park
North Shore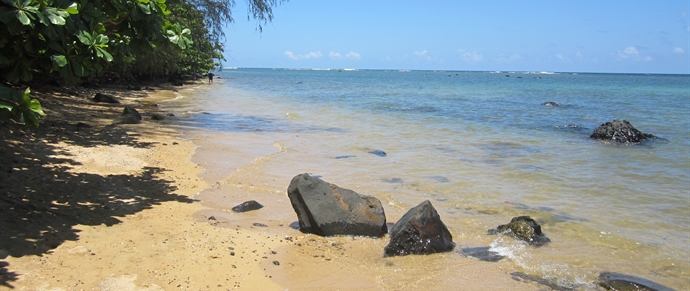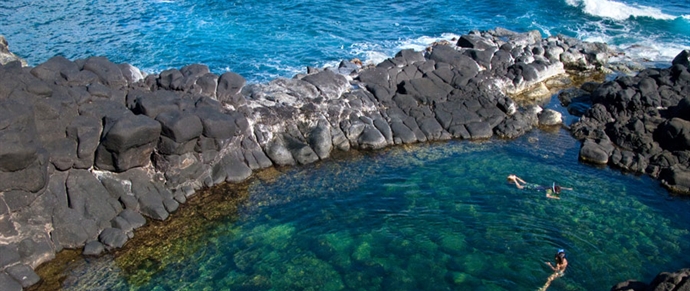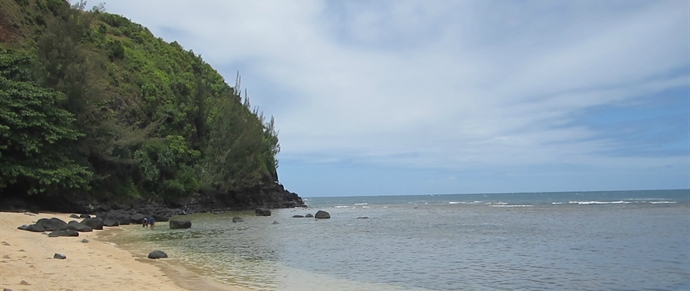 Sea Lodge Beach
North Shore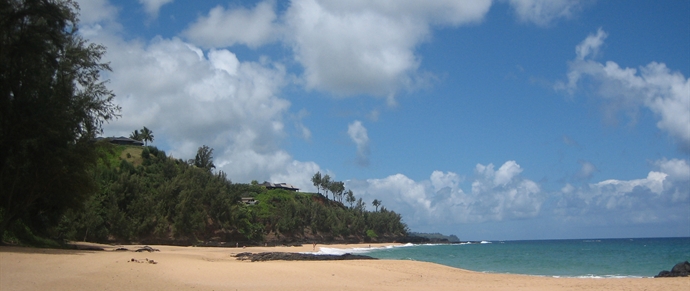 Secret (Kauapea) Beach
North Shore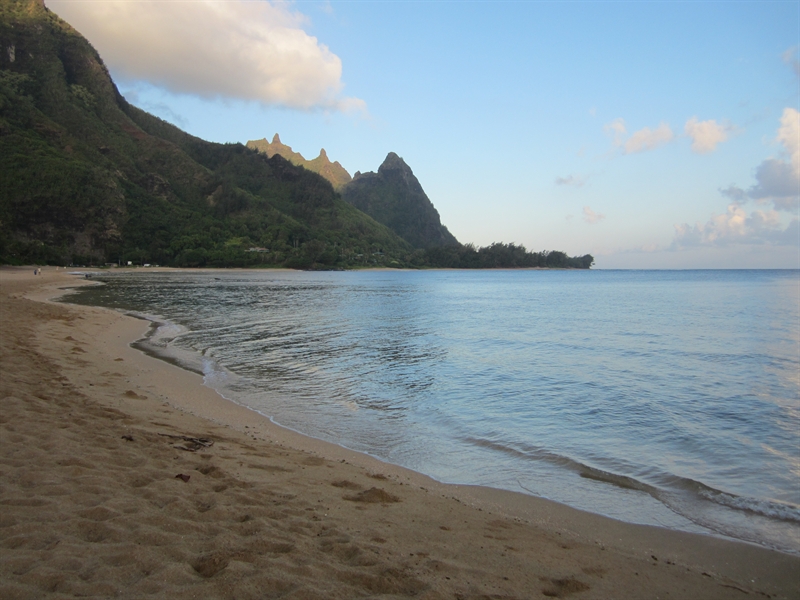 Tunnels Makua Beach
North Shore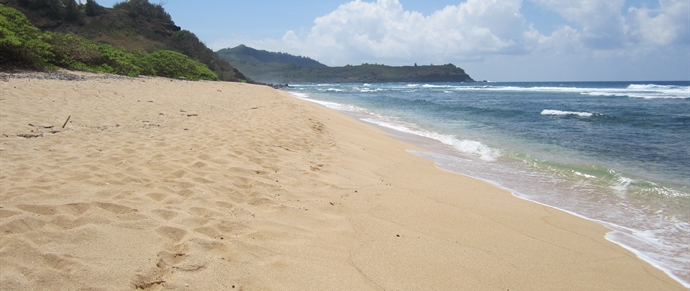 Waiakalua Beaches
North Shore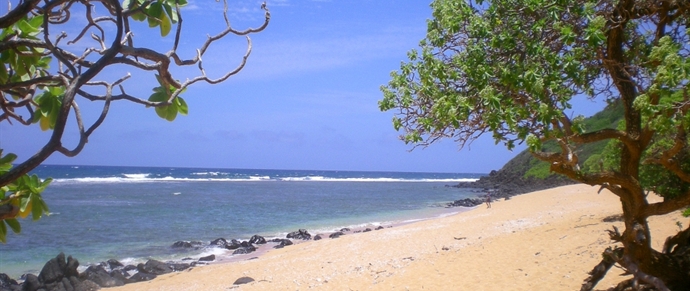 Larsens Beach
North Shore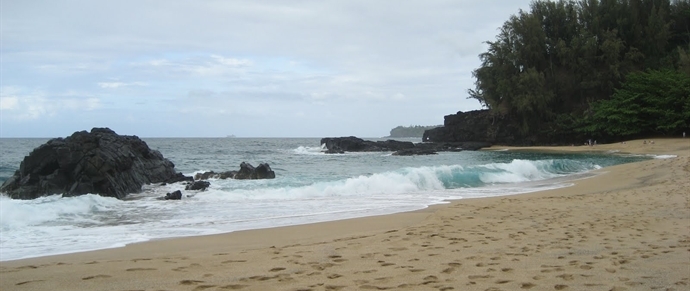 Kahalahala Beach
Lumahai Beaches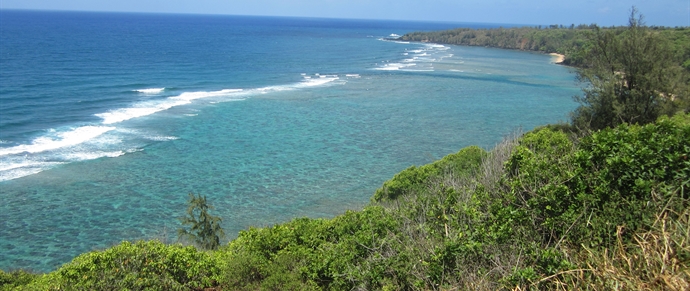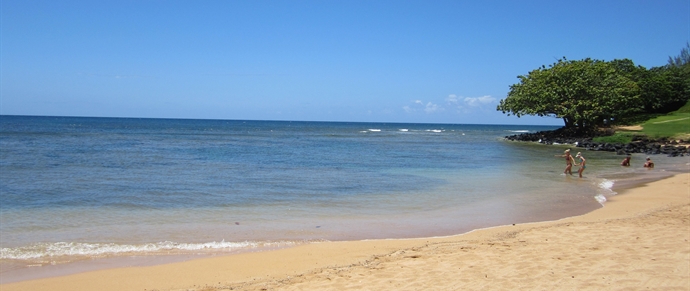 Pu'u Poa Beach
Hanalei Bay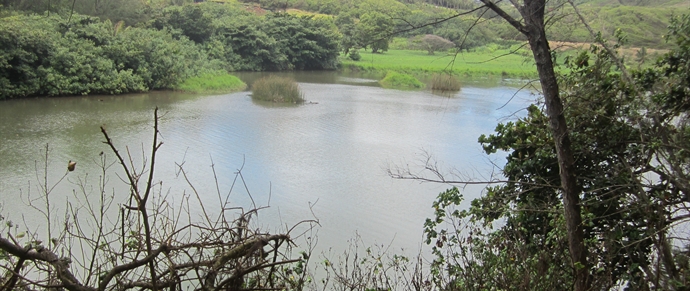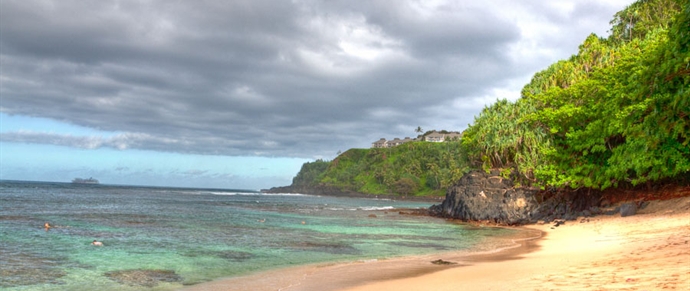 Hideaways Pali Ke Kau Beach
North Shore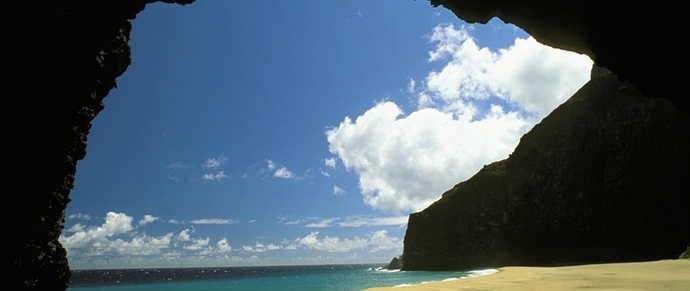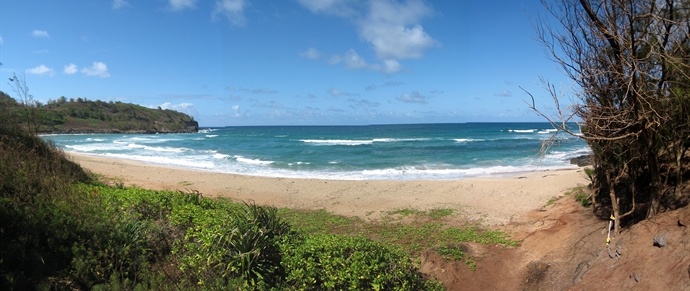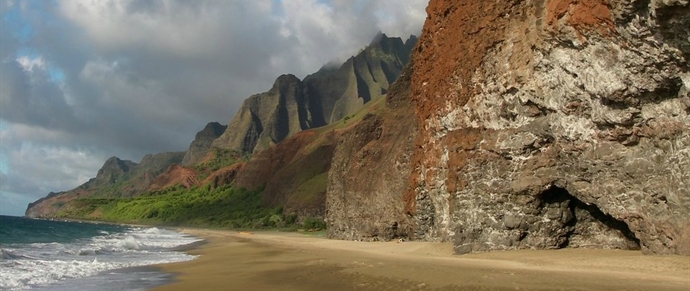 Kalalau Beach
North Shore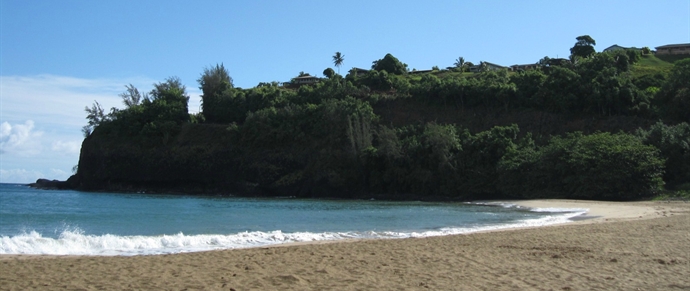 Kalihiwai Beach
North Shore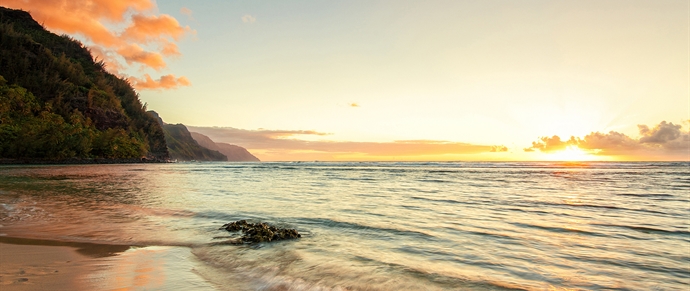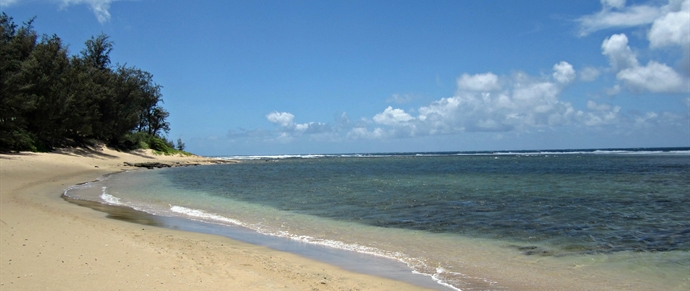 Cannons Beach
North Shore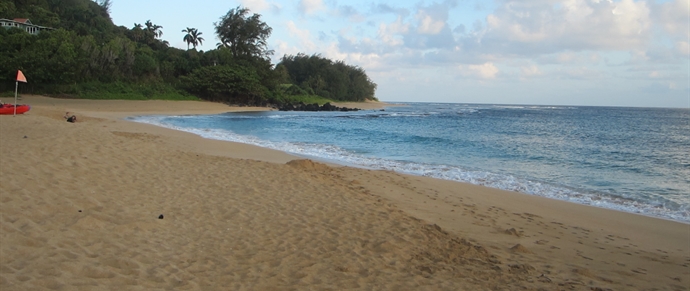 Haena Beach Park
North Shore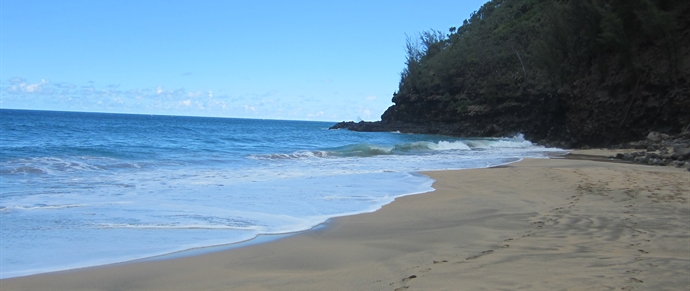 Hanakapiai Beach
North Shore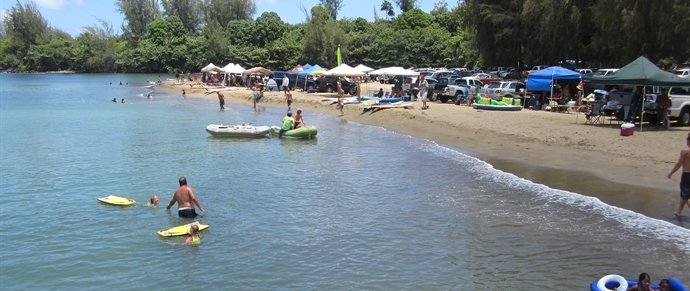 Black Pot Beach Park
Hanalei Bay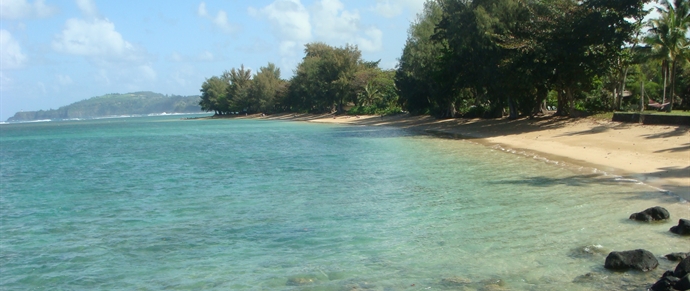 Anini Beach Park
North Shore