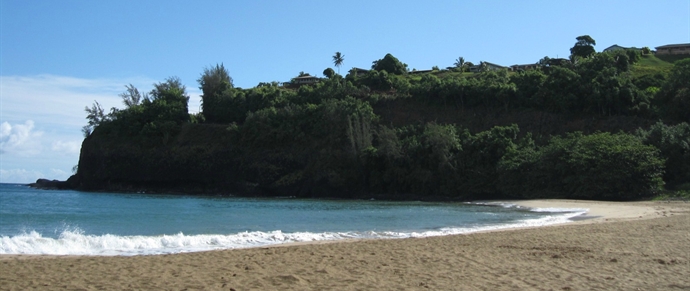 This ironwood tree-lined crescent shaped beach has plenty of parking and is easy to find. It's located at the mouth of the freshwater Kalihiwai Stream. As you approach the beach you'll catch a glimpse of Kalihiwai Bay from the road. This narrow and steep road gives you a view of the white sandy beach, which is situated between lava cliffs on either side. You'll see the mouth of the stream on the far end.
Water is generally calm and the sand is great and voluminousness. In the winter this beach is great for surfing and body boarding however the waves can be dangerous and is considered an expert surf break. The shore break can be dangerous in the winter, so stay out of the water, and away from the river mouth wither strong currents can form. The waves here are known to rise very slowly and break in long, even crest over a sloping sandy bottom. This makes wave jumping and body boarding desirable.
The popular surf break in the winter is under the cliff area, however waves can be large and powerful here.
In the summer this can be a good beach for swimming, even for children (depending on conditions). Kids will also love the brackish pools behind the beach, near the stream for wading, swimming, floating and fishing. Families love to let the kids play in the calm bay when tide is low. When the bay gets deeper, it's a prefect sending off point for a short and relaxing kayak trip.
A great beach for a picnic lunch with lots of shade, easy access and usually it's not real crowded. No hiking required, just pull up and unload on the beach.
Also on the other side of the beach is the Kalihiwai Stream, which is great for paddle boarding, swimming and playing the water. You can launch a kayak and paddle upstream unless there has been recent flooding or heavy rains.
We indicated restrooms, however they are just portable toliets. The nearest "real" bathroom is a the ball field behind the Kilauea Market. While you are there, grab some Ahi Tuna wraps to go from the Kilaeau Fish Market, they make a quick and tasty lunch on the beach.
At times you will see local dogs from nearby houses on this beach, so watch your step.
Safety
Surfing is considered expert in winter conditions. Be careful around the river mouth, where strong currents form. Only swim on calm summer days. There is no lifeguard on duty. Even experiences surfers have difficulty navigating the currents when a swell is running.
If the surf is too rough, this beach is great for strolling or jogging. The scenery is amazing and the sand is firm.
A yellow siren on a pole at the top of the beach road is a reminder of the tsunami that washed away the kalihiwai bridge in 1957. This bridge linked the two sides of the road.
Video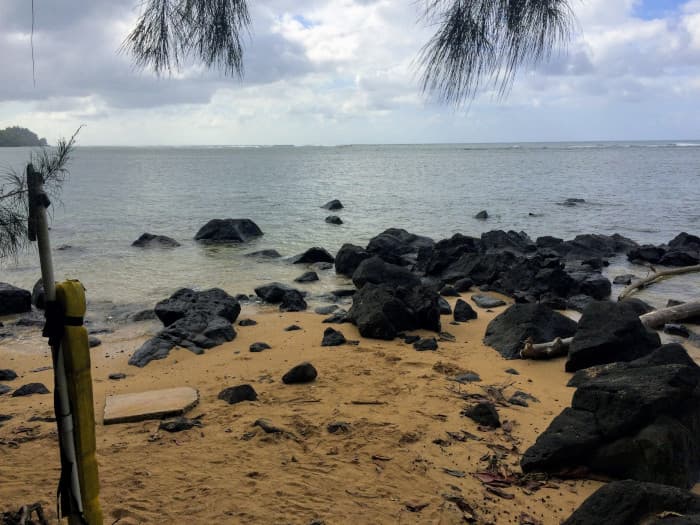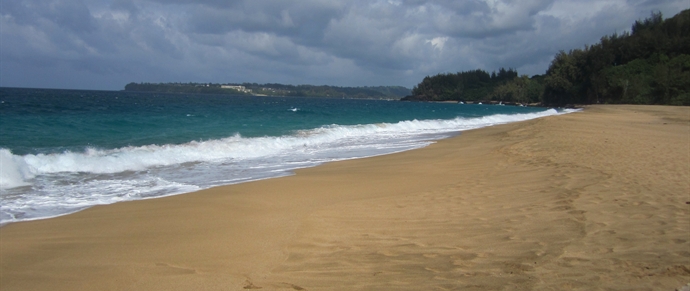 Lumahai Beach (West)
Lumahai Beaches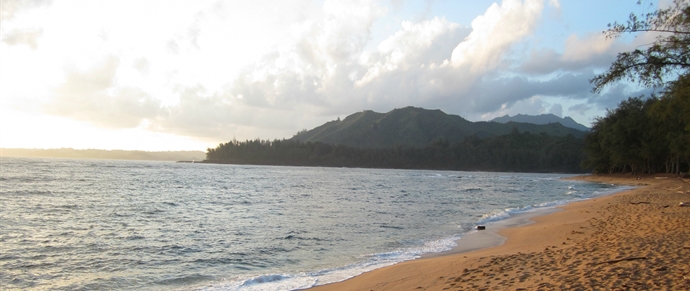 Wainiha Beach Park
North Shore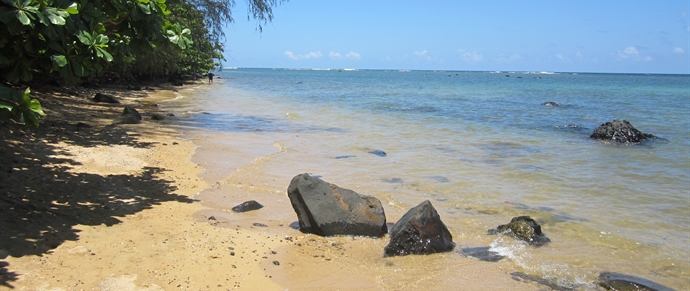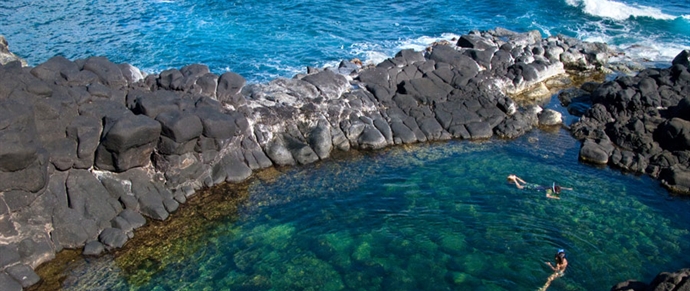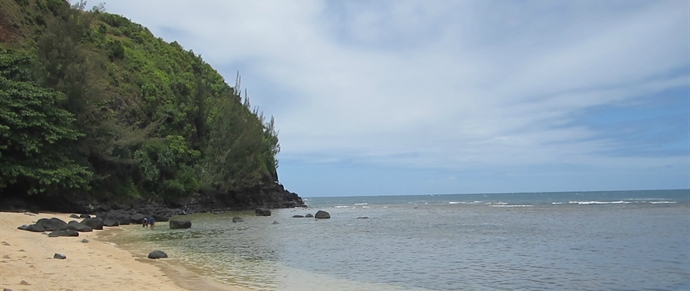 Sea Lodge Beach
North Shore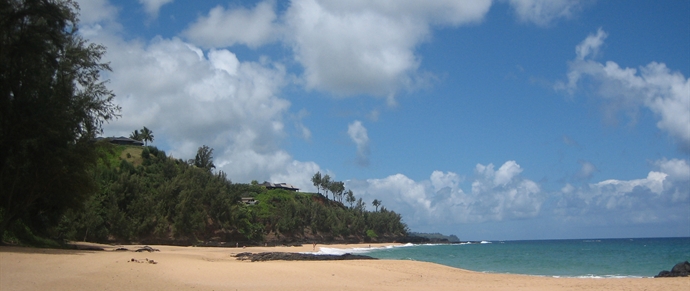 Secret (Kauapea) Beach
North Shore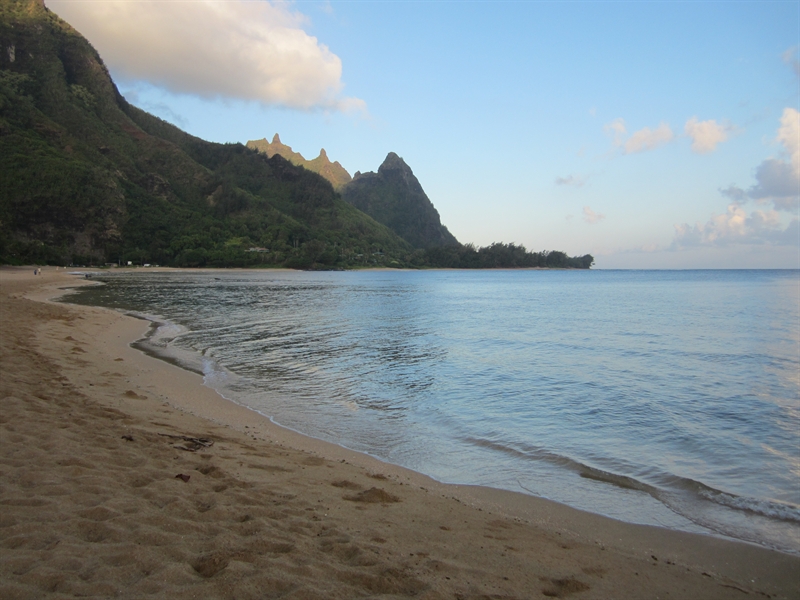 Tunnels Makua Beach
North Shore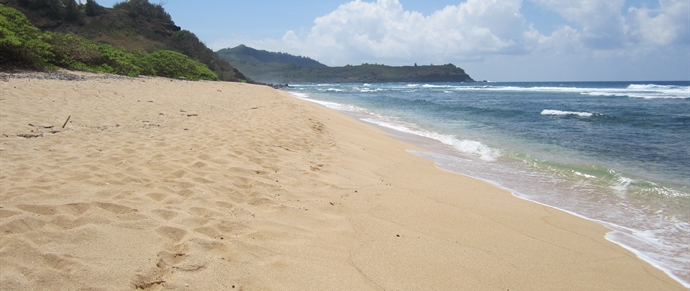 Waiakalua Beaches
North Shore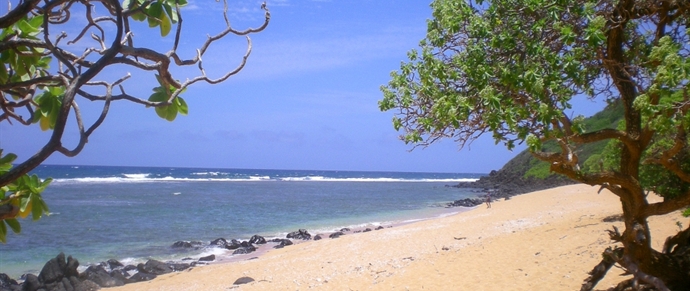 Larsens Beach
North Shore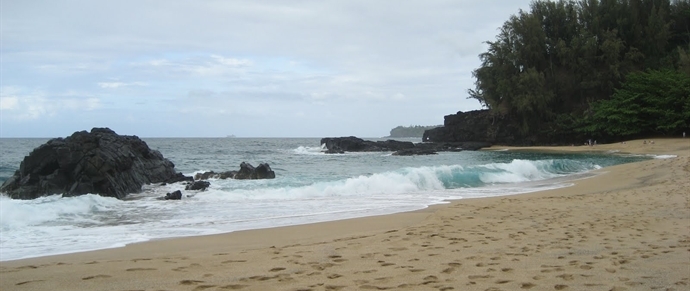 Kahalahala Beach
Lumahai Beaches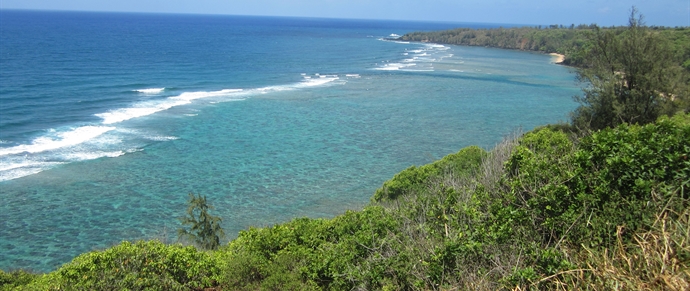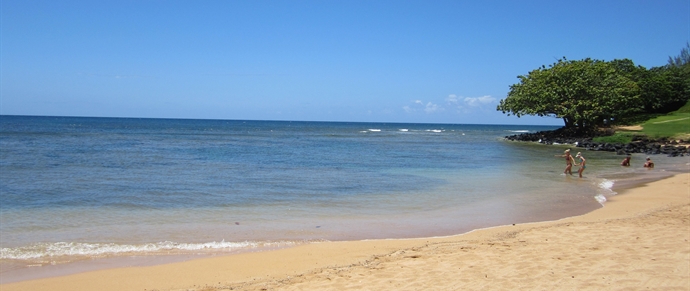 Pu'u Poa Beach
Hanalei Bay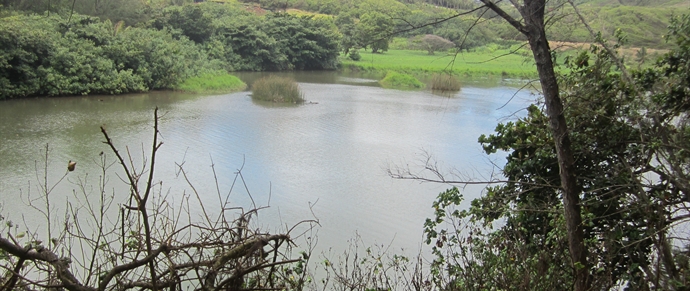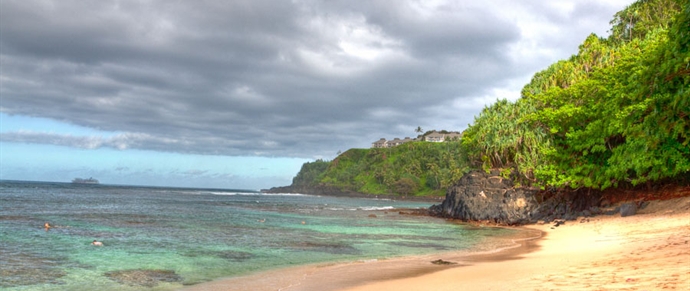 Hideaways Pali Ke Kau Beach
North Shore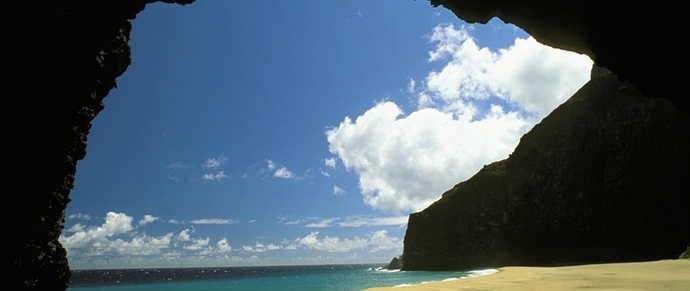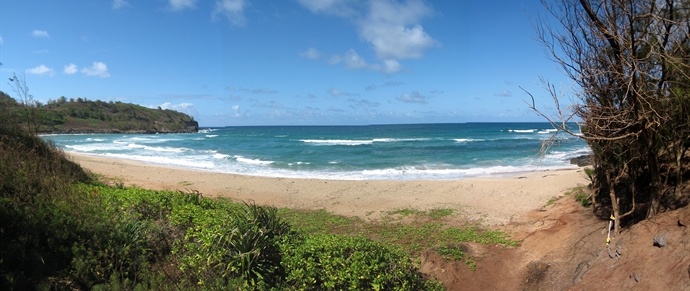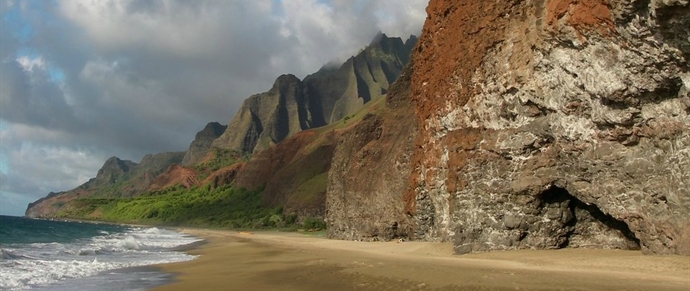 Kalalau Beach
North Shore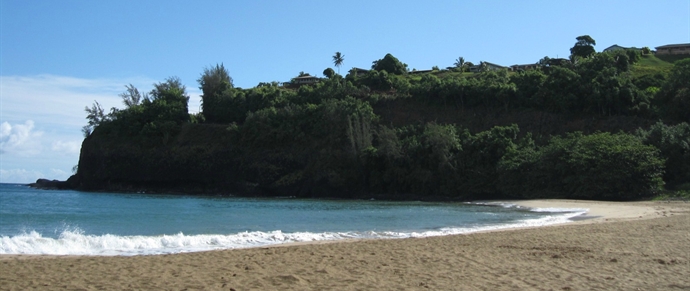 Kalihiwai Beach
North Shore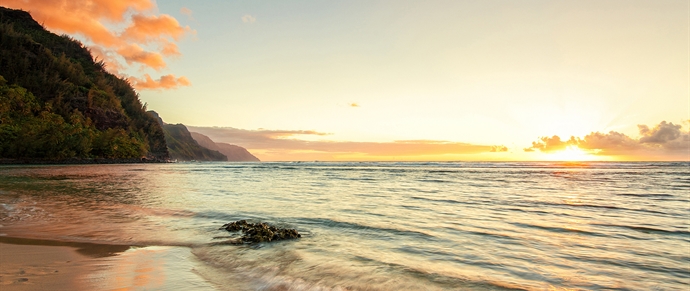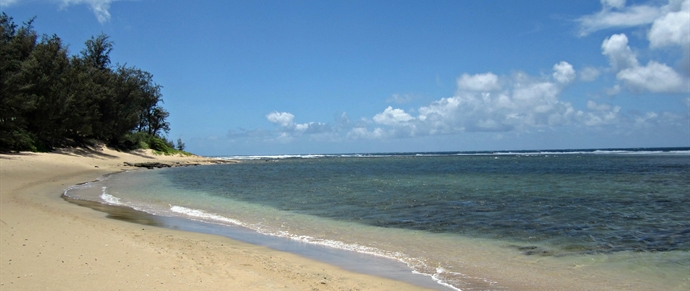 Cannons Beach
North Shore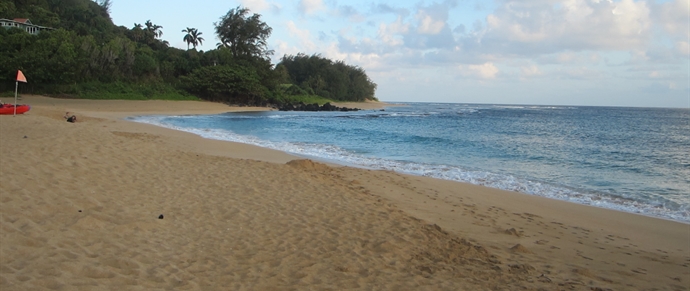 Haena Beach Park
North Shore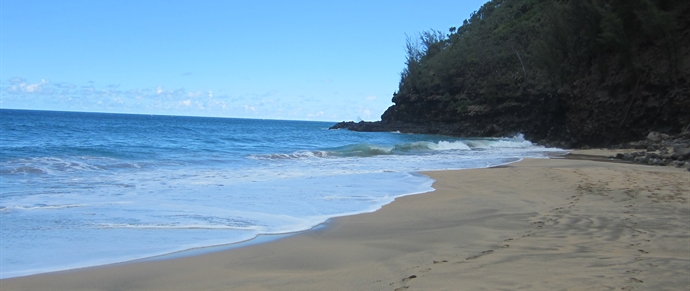 Hanakapiai Beach
North Shore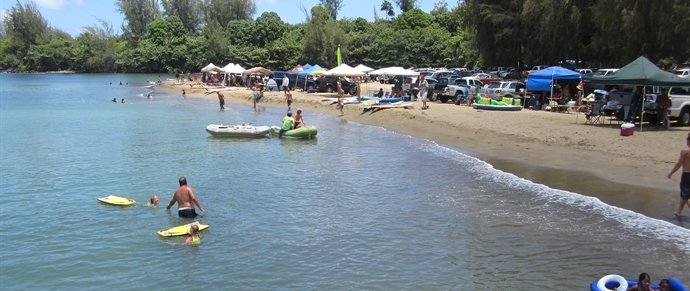 Black Pot Beach Park
Hanalei Bay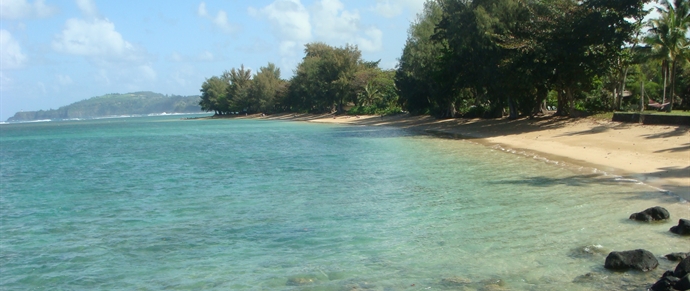 Anini Beach Park
North Shore