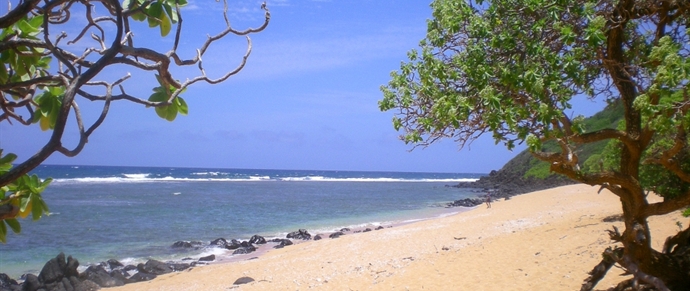 Larsen's Beach is also known as Ka'aka'aniu Beach and is a remote and undeveloped north shore beach. This beach is between Moolaa Bay and Waiakalua Beach. The beach is narrow and approximately two miles long. There is a offshore reef that is good for snorkeling and because the beach is remote, you may see some nude sunbathers.
The waters near shore are often too shallow for swimming; if you go in, wear a rash guard to protect against prickly sea urchins and sharp coral on the bottom. And there have been a number of drownings and near-drownings here. A recent land disagreement cut off the traditional trail down to the beach. Now, like many other North Shore beaches, this one requires a hike along a steep, rocky trail. Slippery when wet.
More Information on Larsen's Beach
Safety
Swimming at this beach is unsafe due to strong currents, especially in or near the Pakala Channel.
Video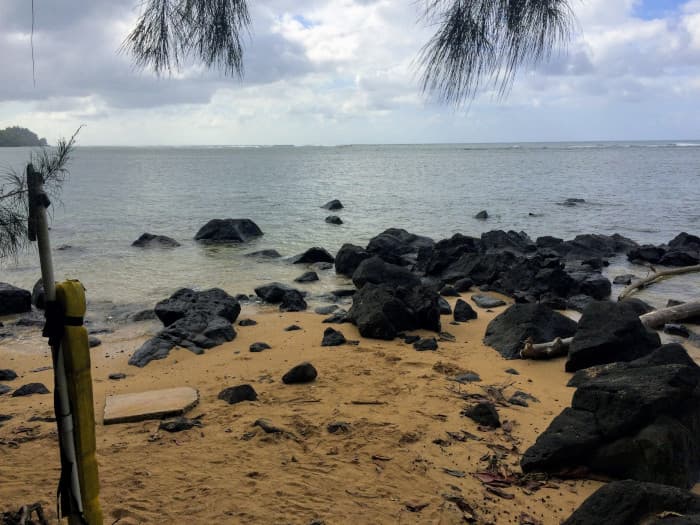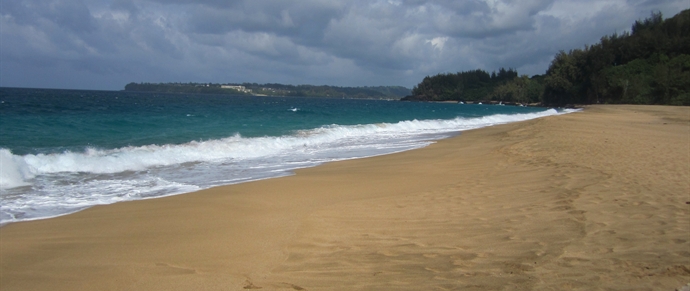 Lumahai Beach (West)
Lumahai Beaches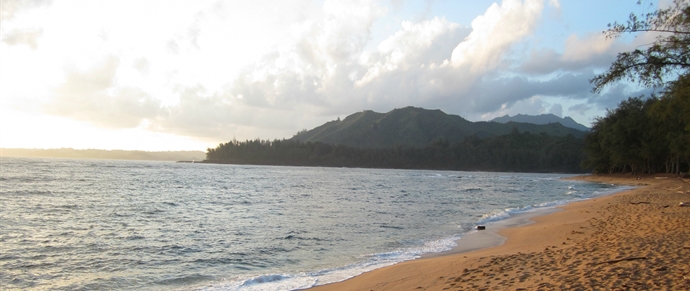 Wainiha Beach Park
North Shore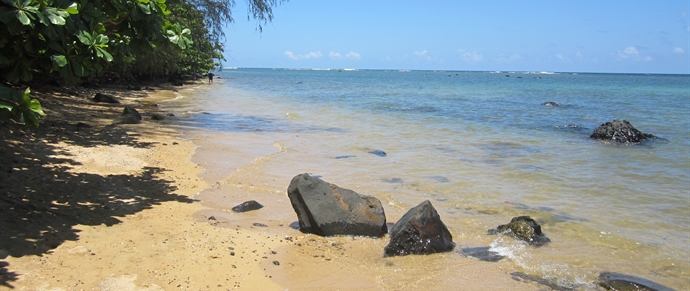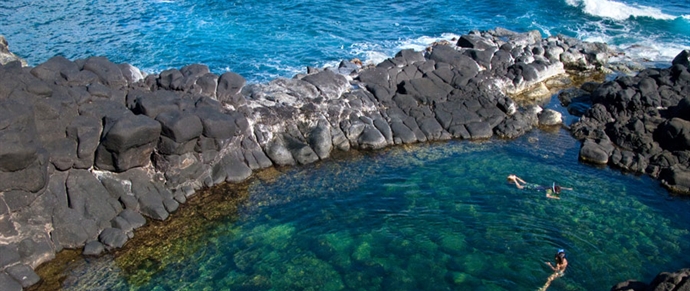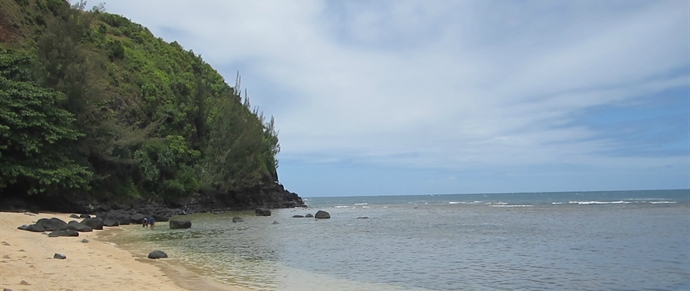 Sea Lodge Beach
North Shore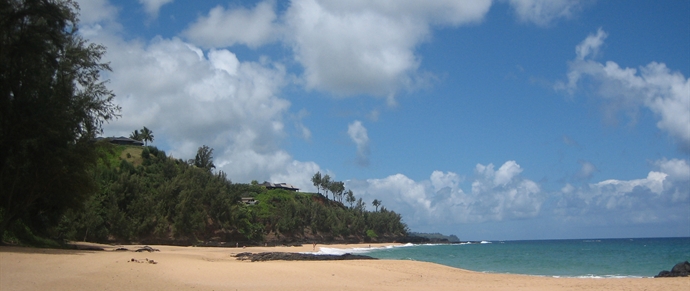 Secret (Kauapea) Beach
North Shore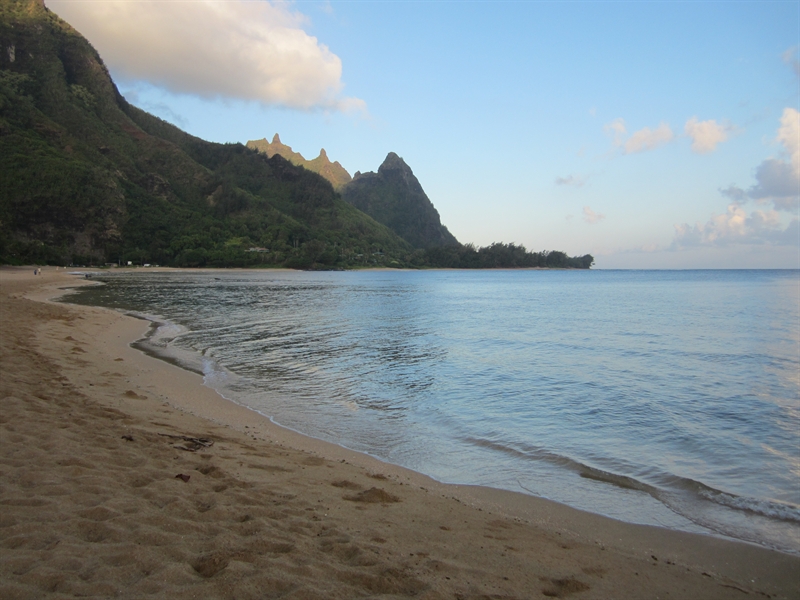 Tunnels Makua Beach
North Shore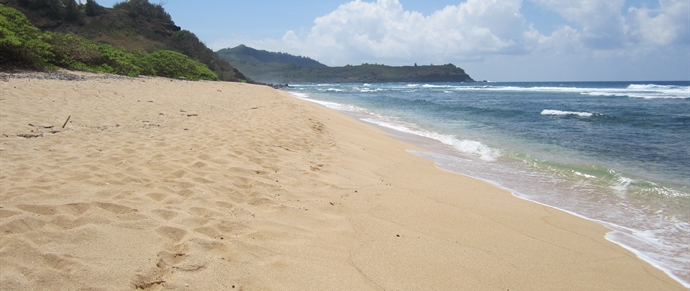 Waiakalua Beaches
North Shore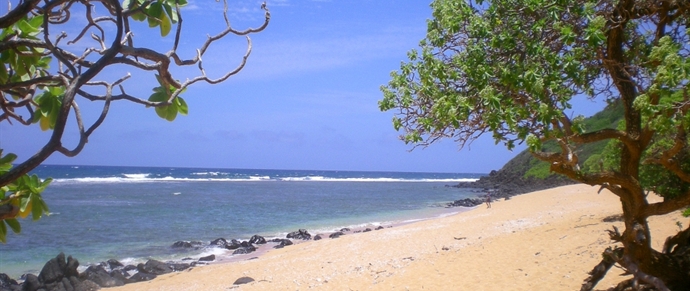 Larsens Beach
North Shore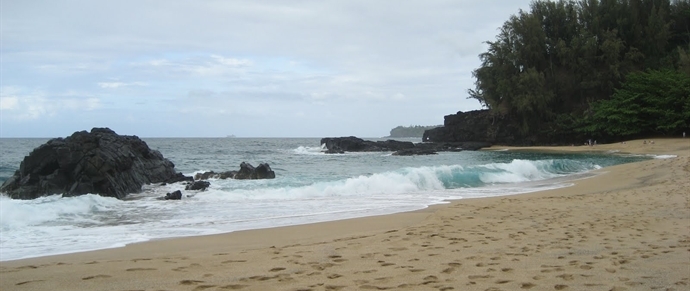 Kahalahala Beach
Lumahai Beaches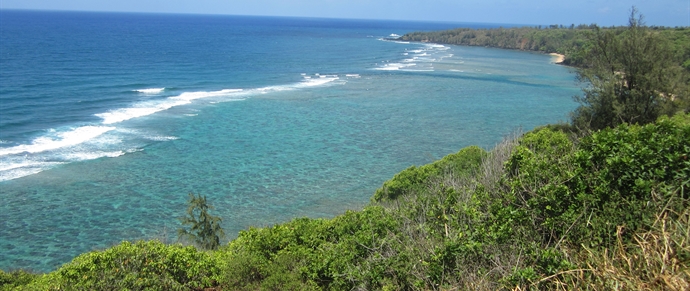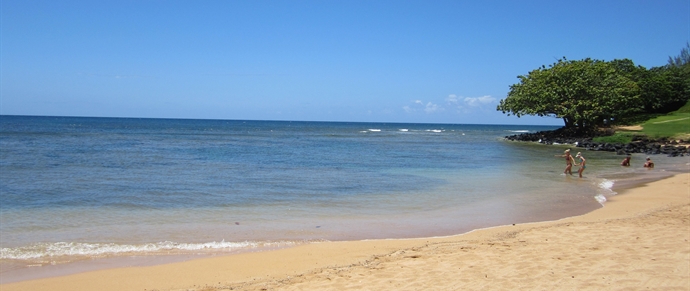 Pu'u Poa Beach
Hanalei Bay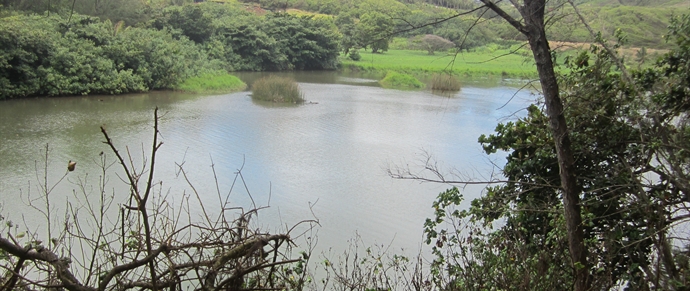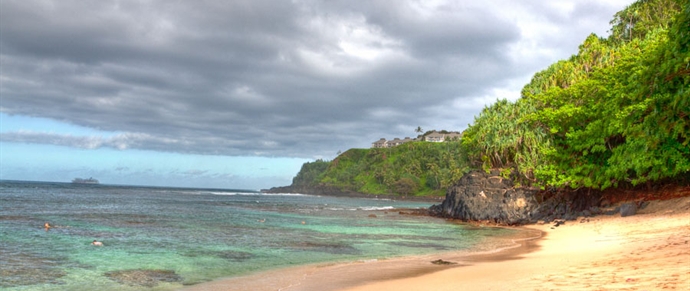 Hideaways Pali Ke Kau Beach
North Shore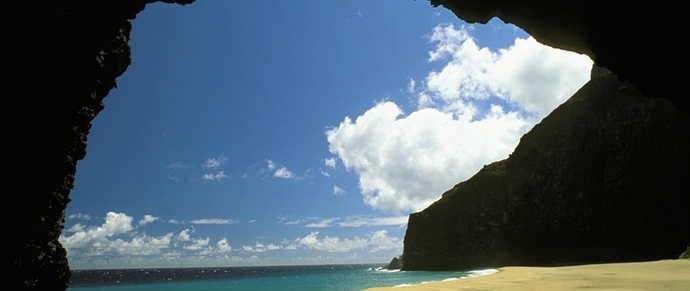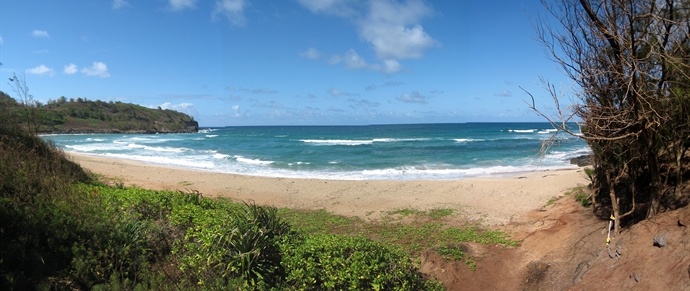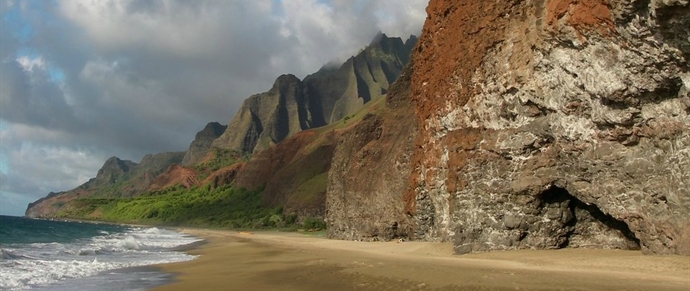 Kalalau Beach
North Shore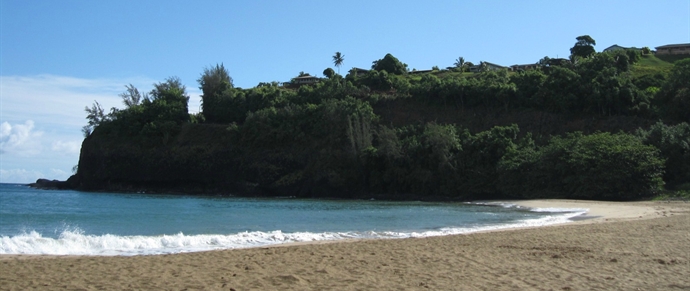 Kalihiwai Beach
North Shore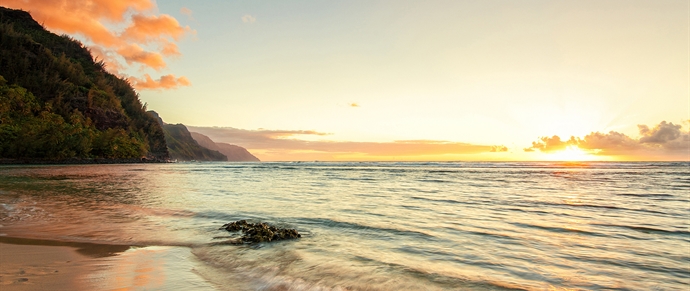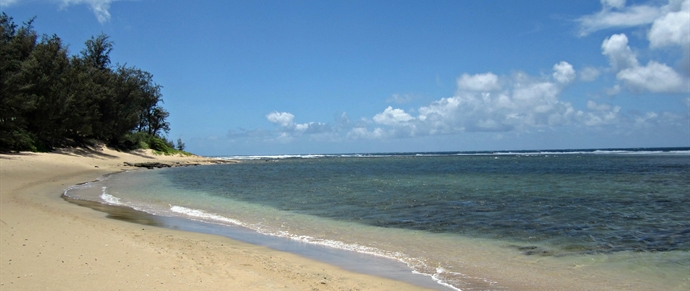 Cannons Beach
North Shore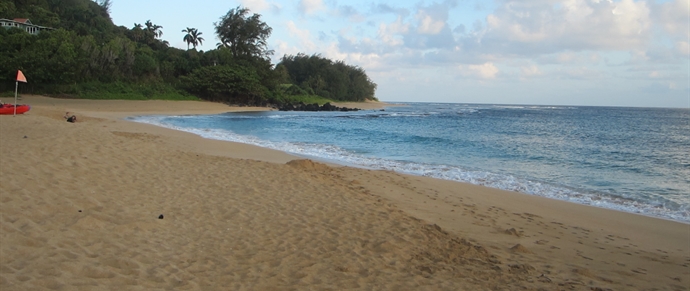 Haena Beach Park
North Shore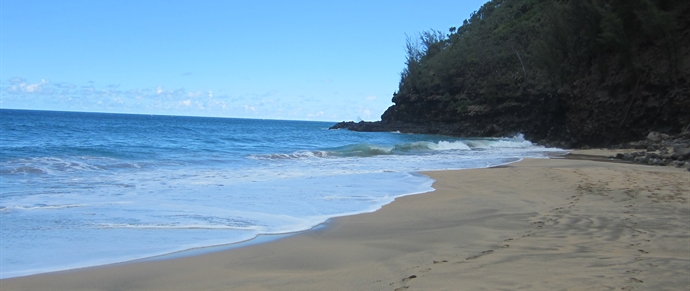 Hanakapiai Beach
North Shore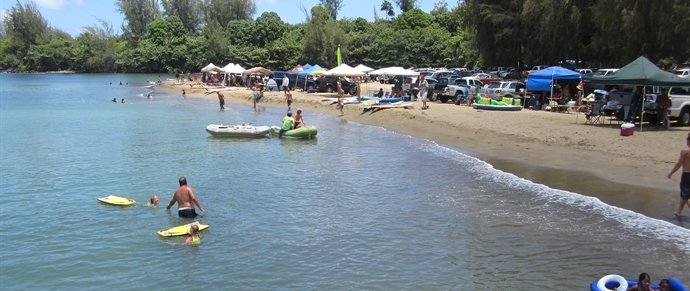 Black Pot Beach Park
Hanalei Bay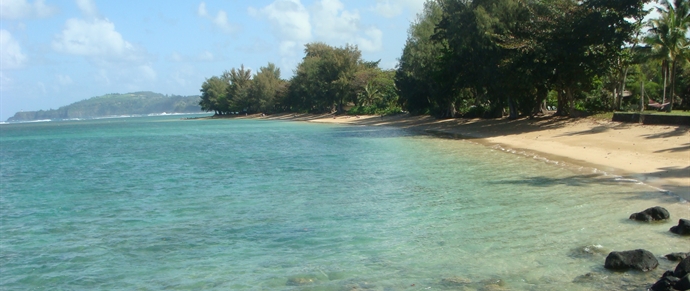 Anini Beach Park
North Shore