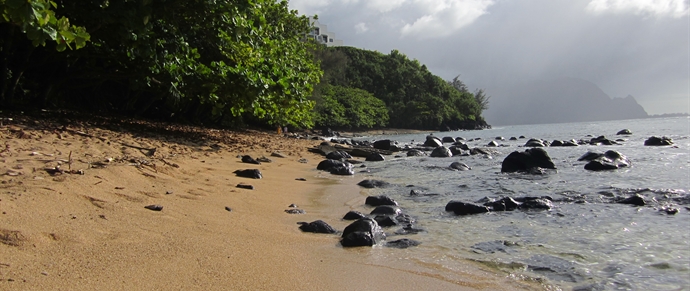 This beach is just adjacent to Hideaways Beach. Sometimes Pali Ke Kua and Hideaways are considered the same beach, but access is separate unless you swim, so we consider these two small but separate beaches. Hideaways Beach is accessed via a small, steep but public trail whereas Pali Ke Kua Beach is only accessed by a private paved path starting between Building 1 and 3 in the Pali Ke Kua community.
Above this beach you is a lookout. It's a grassy spot with a few benches and railing, that overlook the beach and cliffs below. It's a great spot to watch the sunset, scope out your snorkel spots, or just enjoy the view of the ocean and the lush mountains behind.
This beach is small, and has very few sandy spots. When tide is high, no sand may be available, just large black rocks. However when the ocean is safe and tide is in, you will find a good spot for snorkeling.
You may find good snorkeling here, depending on the tide level and roughness of the ocean. There are plenty of channels to swim in and out of just beware of rapidly changing depths. You'd hate to be beached on a rock, then smashed into it by a big wave or set of waves. So be mindful of the depth of this area, and the size of the waves.
Be sure to wear good shoes or sandals, as the trail down the beach may be paved, but is not easy. It also means you will be on private property. So if you are not a guest of the Pali Ke Kua Beach, you are not allowed. However, you can be the judge of your own decisions.
Packing light is a good idea, as carrying anything down the long and steep path may be difficult, but carrying it back up after a day in the sun may be the real challenge.
Safety
The ocean can be rough, and has plenty of rocks to push you against. Also be ware of currents that may sweep you into the Hanalei Bay or worse, out to sea.
Good footwear is pretty much required, along with motivation and patience. However this trail makes the Hideaway Trail look unofficial.
Video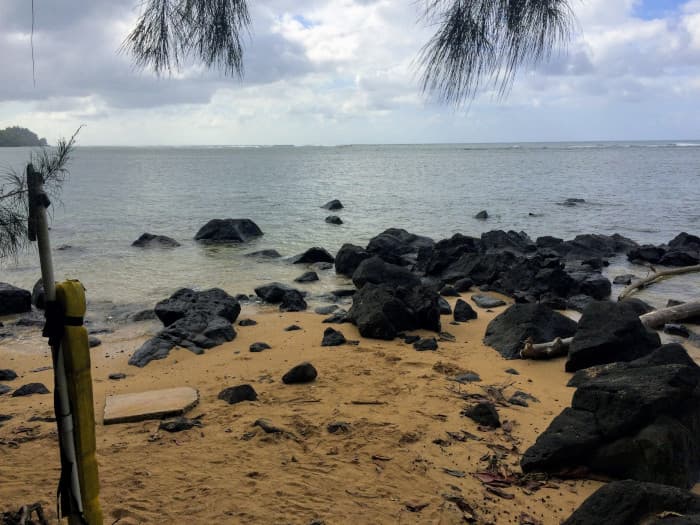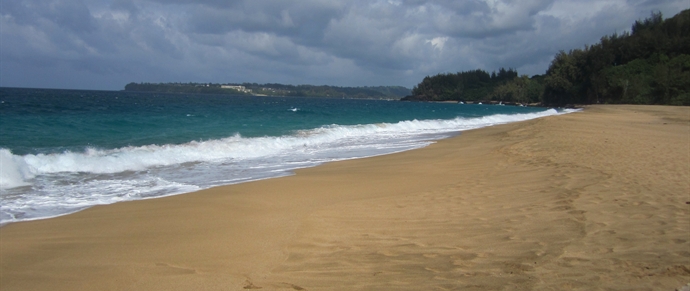 Lumahai Beach (West)
Lumahai Beaches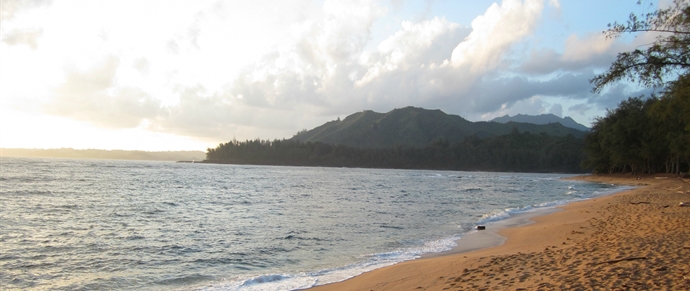 Wainiha Beach Park
North Shore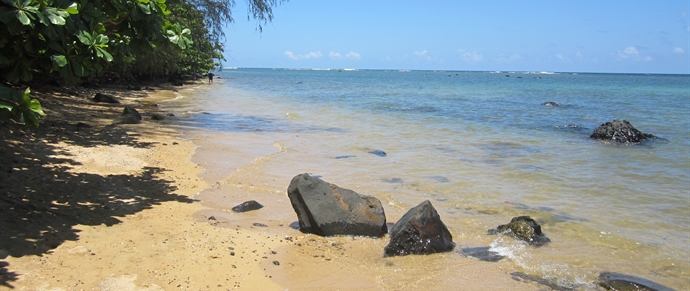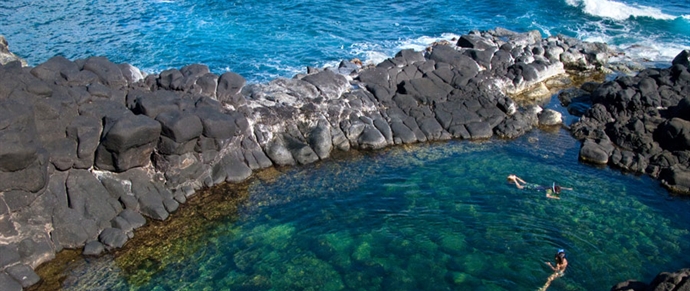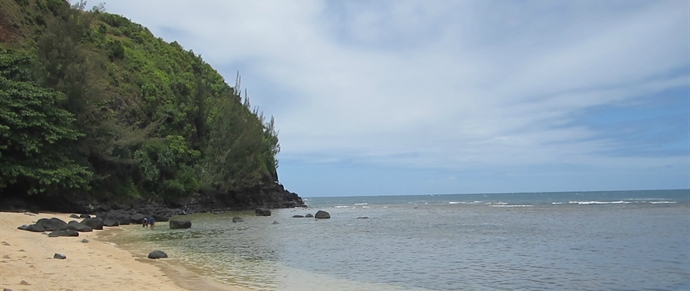 Sea Lodge Beach
North Shore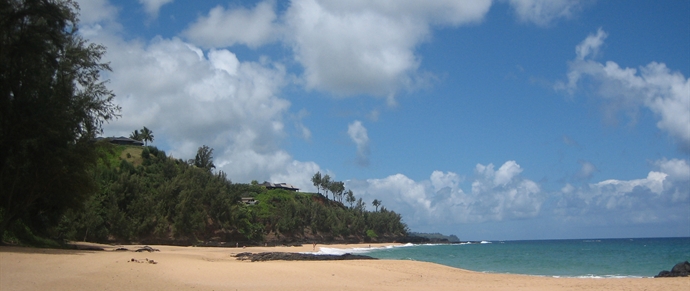 Secret (Kauapea) Beach
North Shore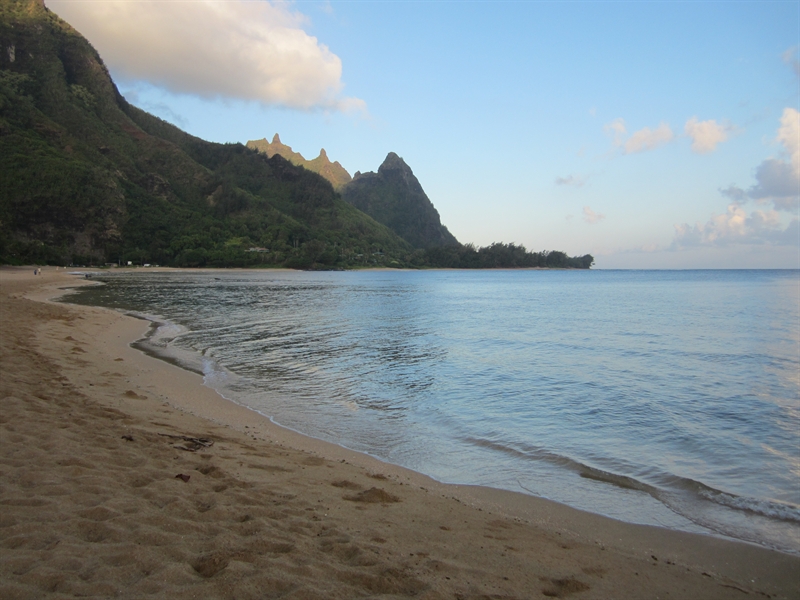 Tunnels Makua Beach
North Shore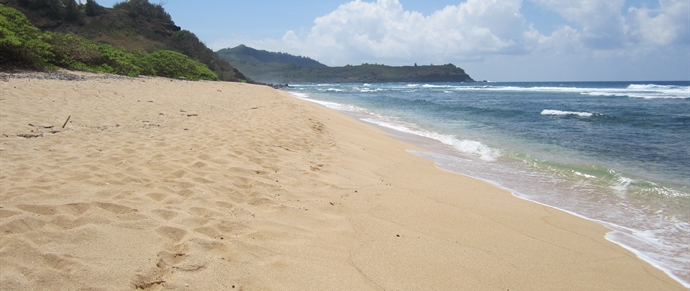 Waiakalua Beaches
North Shore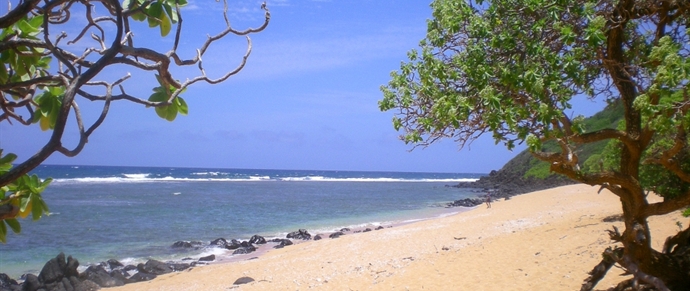 Larsens Beach
North Shore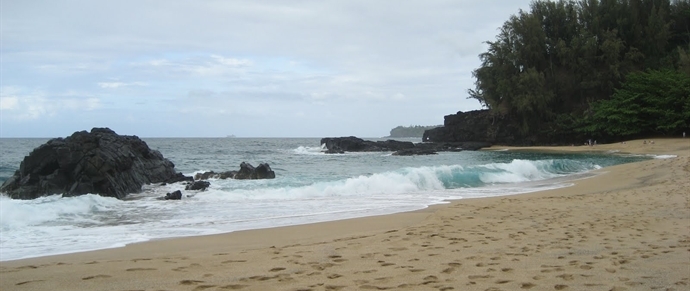 Kahalahala Beach
Lumahai Beaches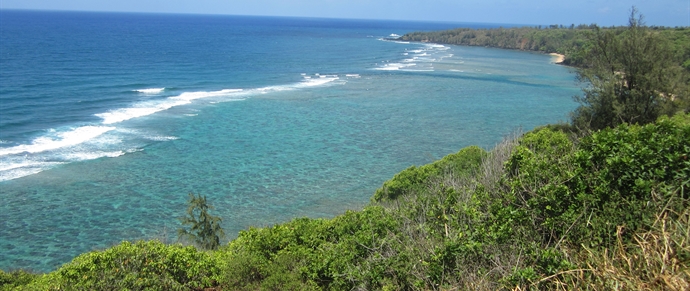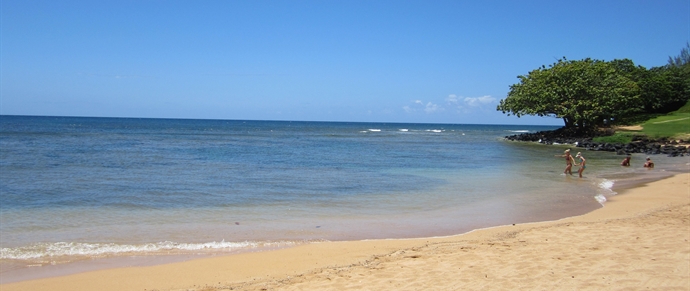 Pu'u Poa Beach
Hanalei Bay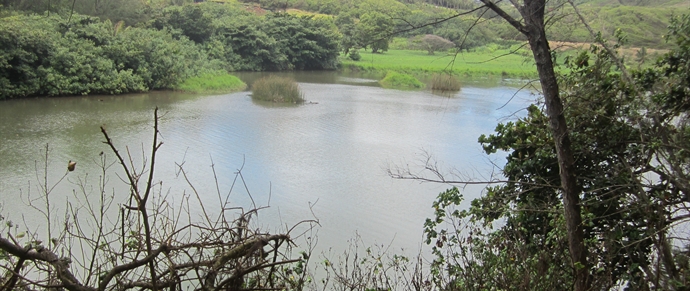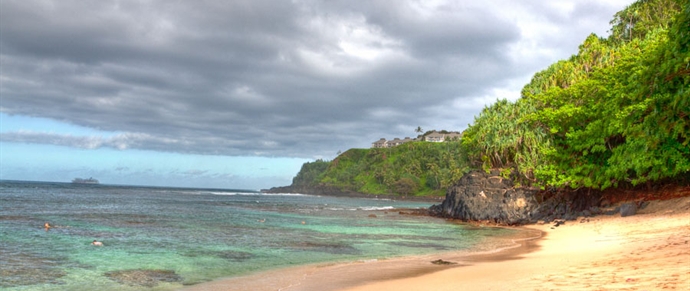 Hideaways Pali Ke Kau Beach
North Shore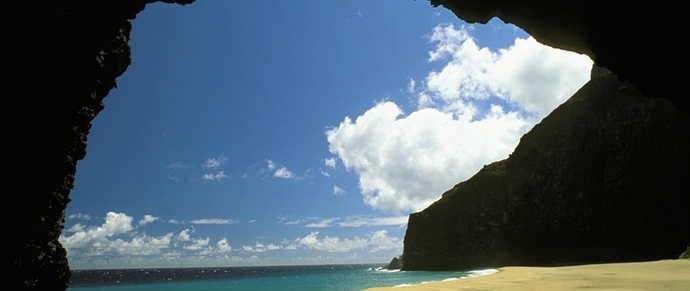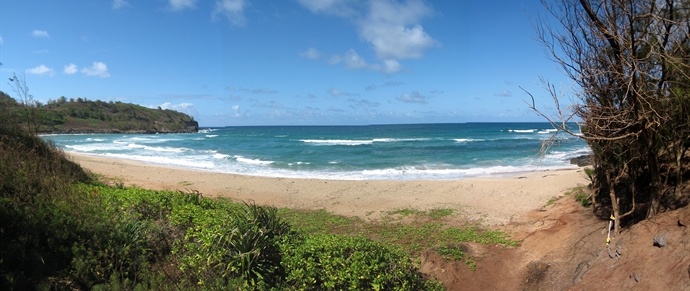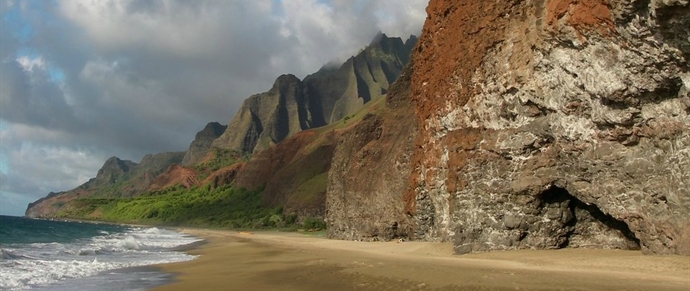 Kalalau Beach
North Shore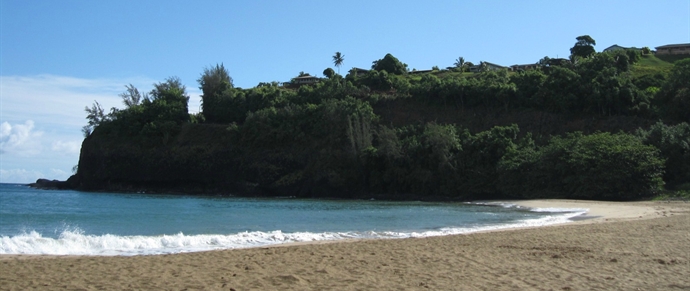 Kalihiwai Beach
North Shore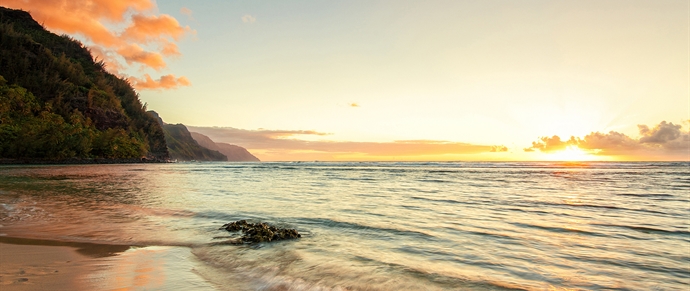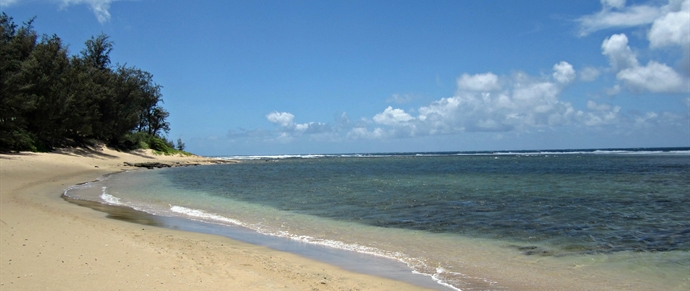 Cannons Beach
North Shore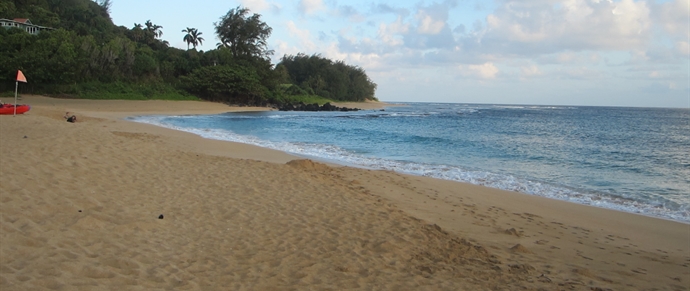 Haena Beach Park
North Shore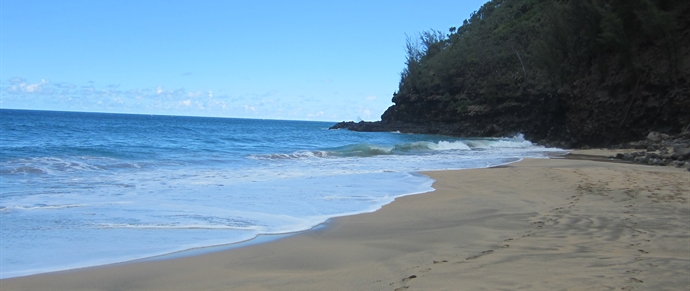 Hanakapiai Beach
North Shore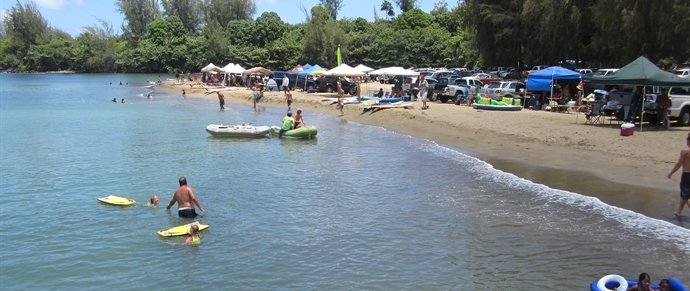 Black Pot Beach Park
Hanalei Bay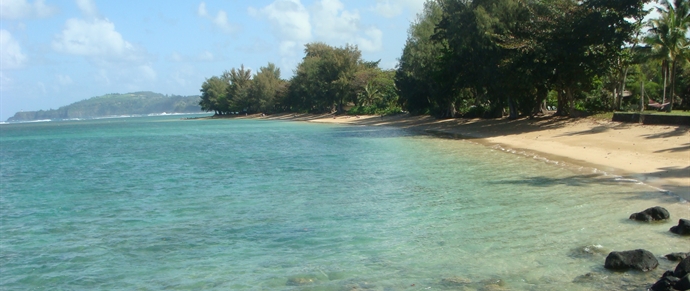 Anini Beach Park
North Shore