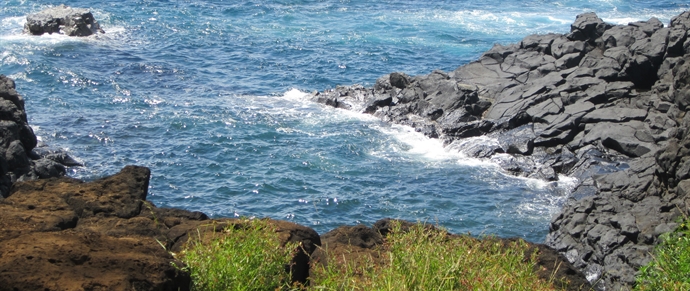 Lot's of Sea Turtles can be found at this small cove next to Queen's Bath. Low tide is best for maximum turtle viewing!
It's not uncommon to see 100+ turtles, fitting in the current to eat, and stay off the rocks. There is a waterfall that flows into the ocean, and creates a good area for turtles to feed and a safe haven from predators.
Be careful as when the surf is high, large waves crash on the rocks here. Keep your eyes on the ocean as well as on the turtles.
Facilities

No Restrooms
Public Parking
No Lifeguard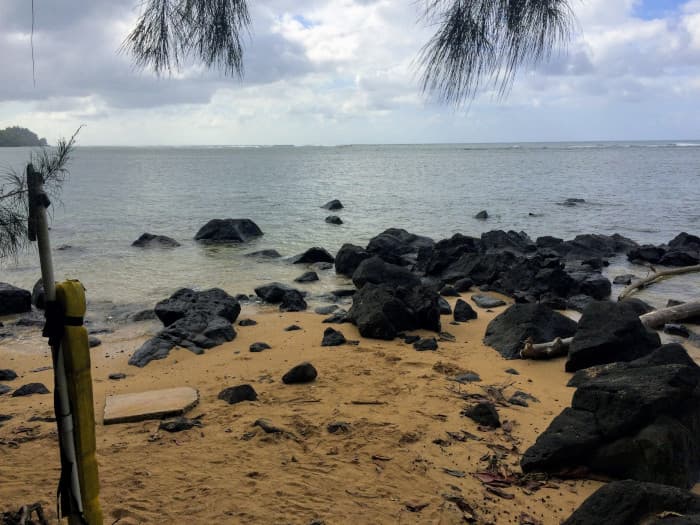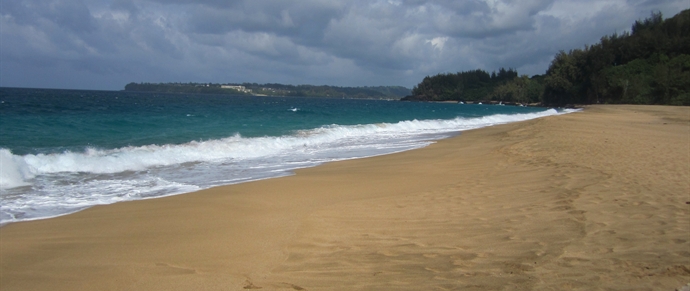 Lumahai Beach (West)
Lumahai Beaches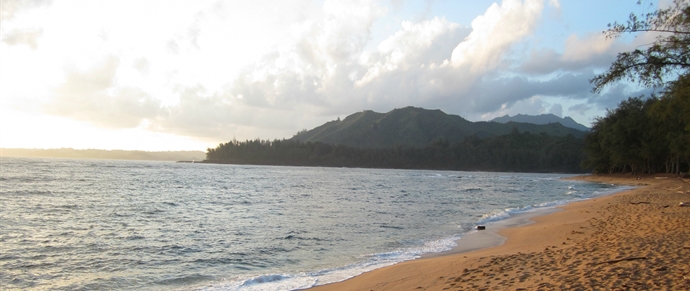 Wainiha Beach Park
North Shore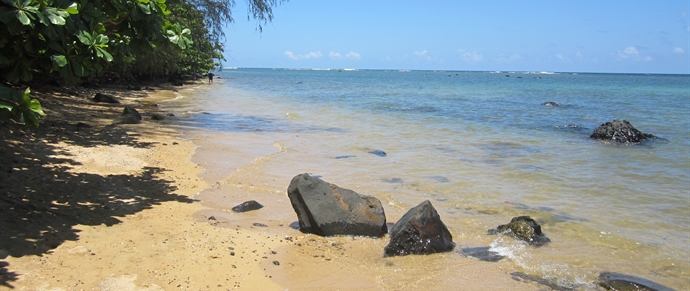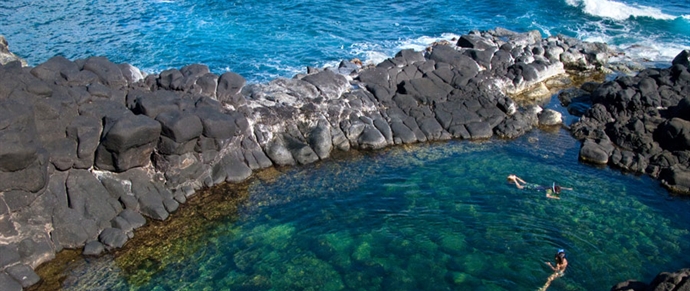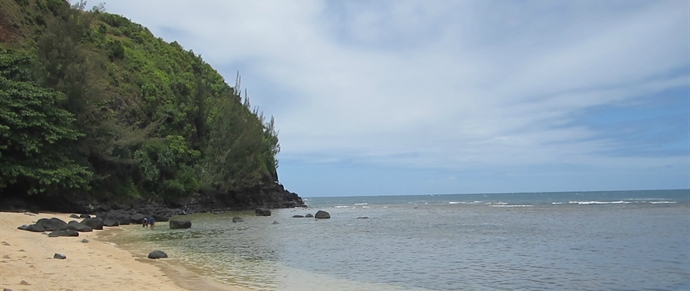 Sea Lodge Beach
North Shore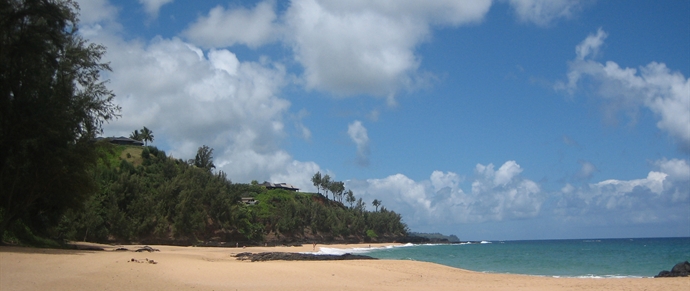 Secret (Kauapea) Beach
North Shore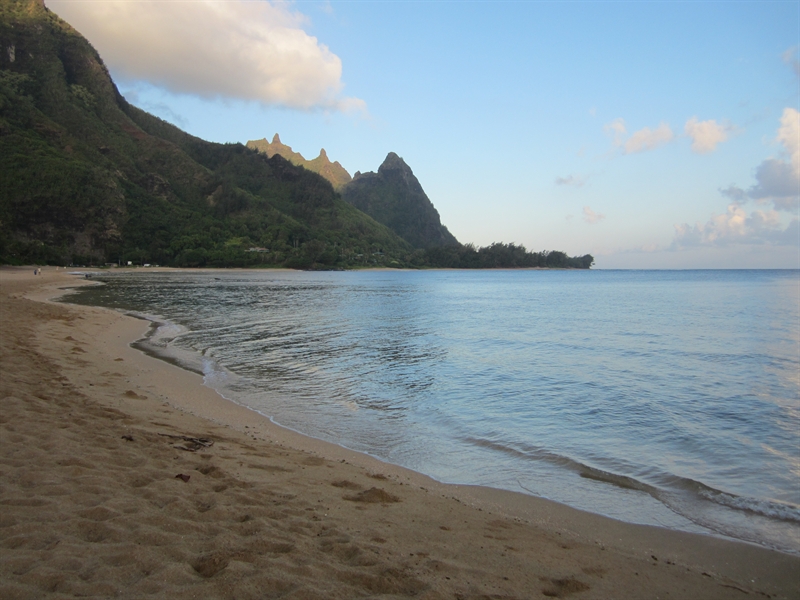 Tunnels Makua Beach
North Shore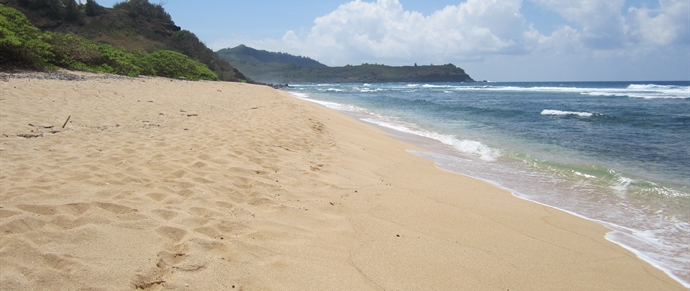 Waiakalua Beaches
North Shore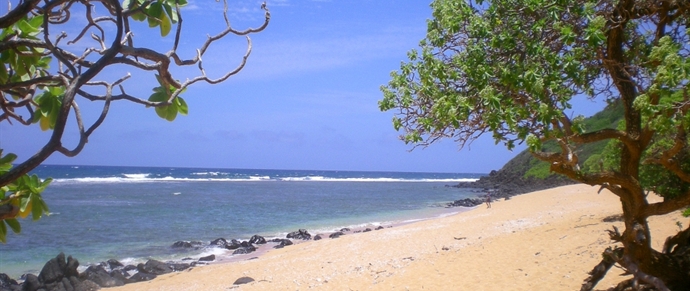 Larsens Beach
North Shore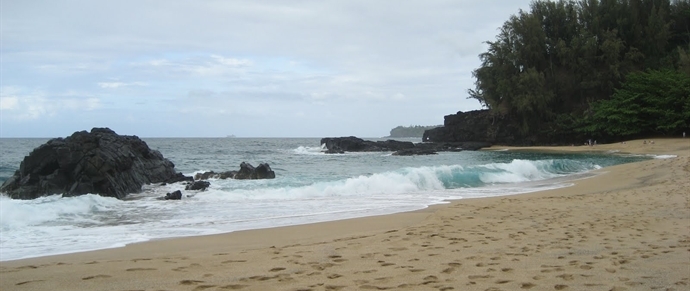 Kahalahala Beach
Lumahai Beaches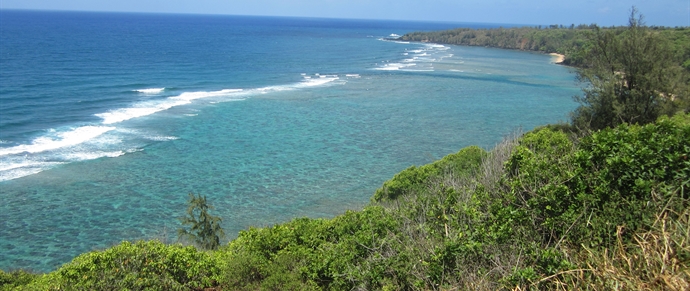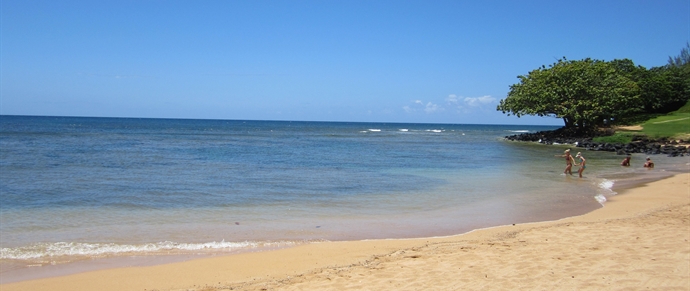 Pu'u Poa Beach
Hanalei Bay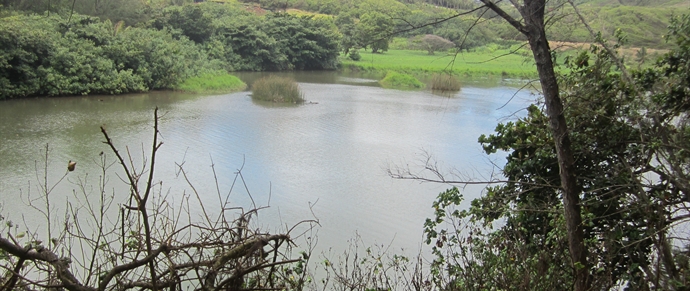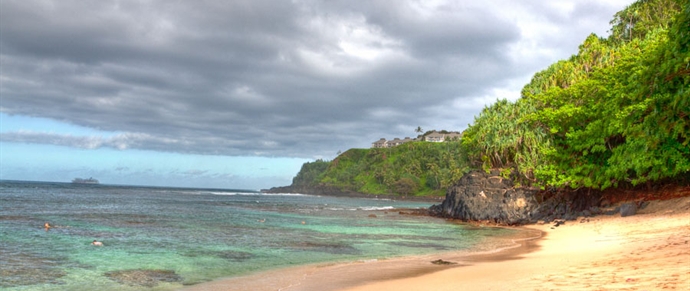 Hideaways Pali Ke Kau Beach
North Shore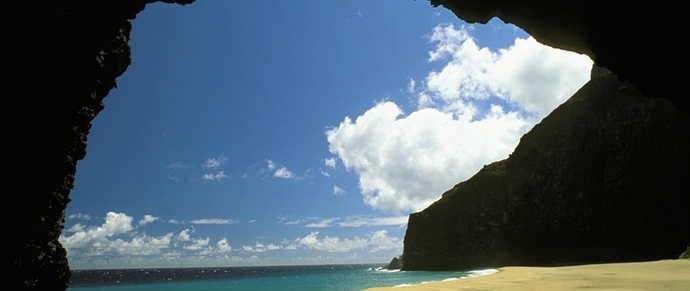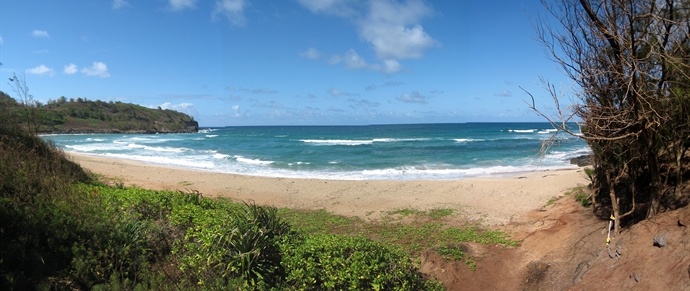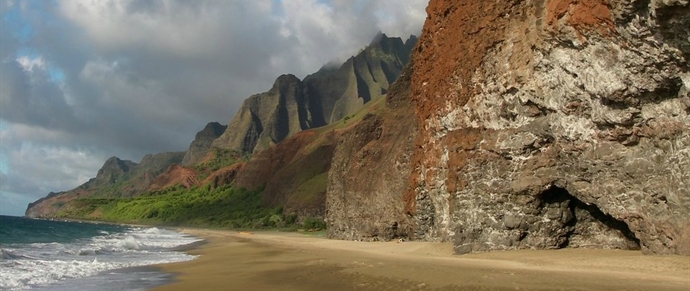 Kalalau Beach
North Shore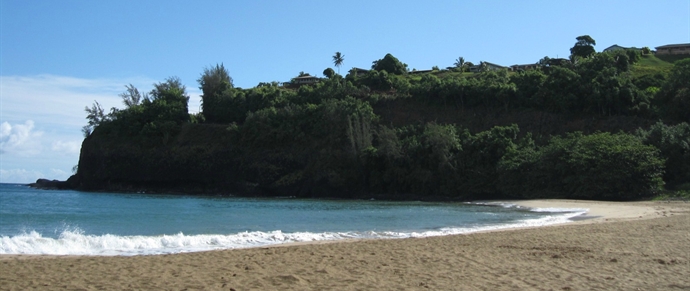 Kalihiwai Beach
North Shore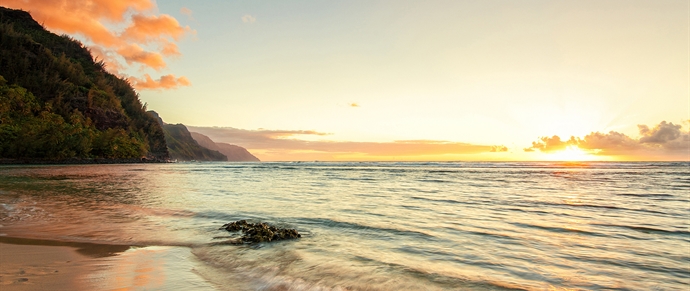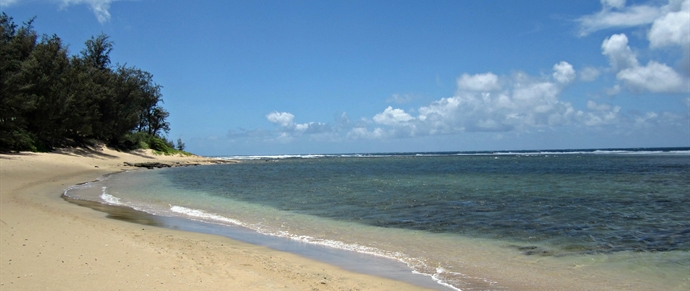 Cannons Beach
North Shore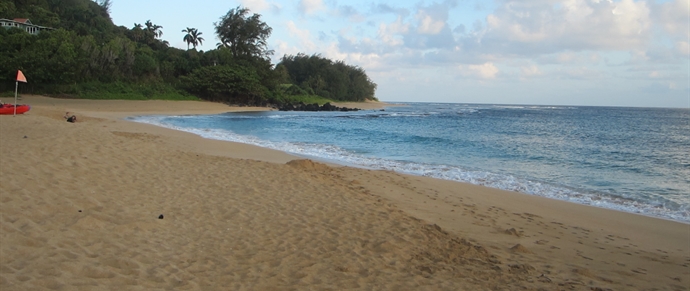 Haena Beach Park
North Shore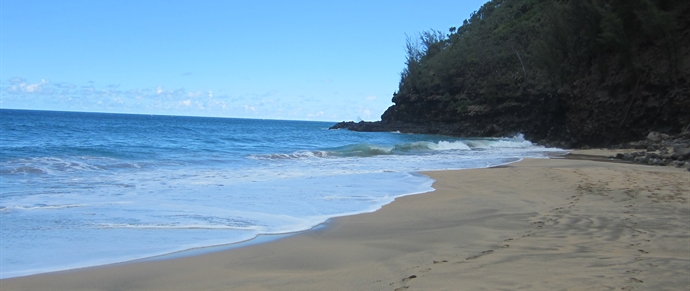 Hanakapiai Beach
North Shore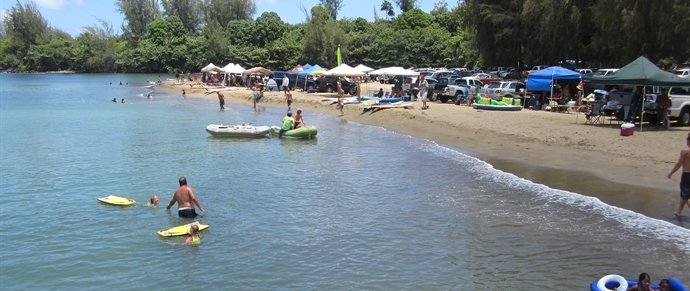 Black Pot Beach Park
Hanalei Bay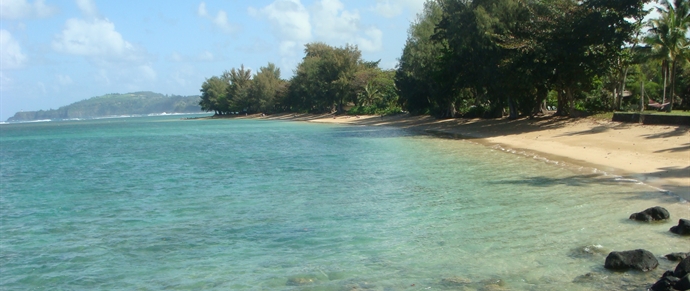 Anini Beach Park
North Shore