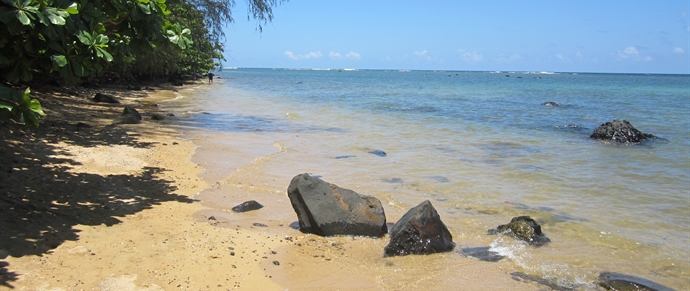 This beach is really just the other side of Anini Beach, separated by a small stream. If you drive until the road ends, you will see this beach just past the river mouth. However you usually have to ford the small stream to get to this small patch of sand. Those in Princeville can hike or drive down a step road (Wyllie Road) to get to the other side of this beach. It's usually private, since access is limited. Water can be murky following rains.
However, the easiest way to find this beach without fording the small stream, is to park at the Public Beach Access lot at the Westin Resort in Princeville. Here you will find near the edge of the golf course a trail head that leads through the dense foliage and down to the water. You may find other camping down near the ocean along a very private portion of the north shore.
Directions
This beach can be found at the end of the road past Anini Beach. You can park in the dirt road at the end of Anini Road, or drive into Princeville and park at the public access lot at the Westin. The lot is just outside the entrance of the resort to the right, next to the golf course. Take a moment to admire the fantastic view of Anini Beach from the cliff, then start your trek down this step, muddy and rocky path. The path is wide and has plenty of room, but is still quite rough.
There are only a few spots at this parking lot, however we had no trouble finding parking here mid day, on a weekend in peak summer time. So perhaps it's not well known, or desired.
Safety
Water can be murky after rains. Watch for rocks and underwater hazards. The trail is slippery and steep, so take your time and step carefully. Also, be cautious near the mouth of the river, as currents can get strong here.
Video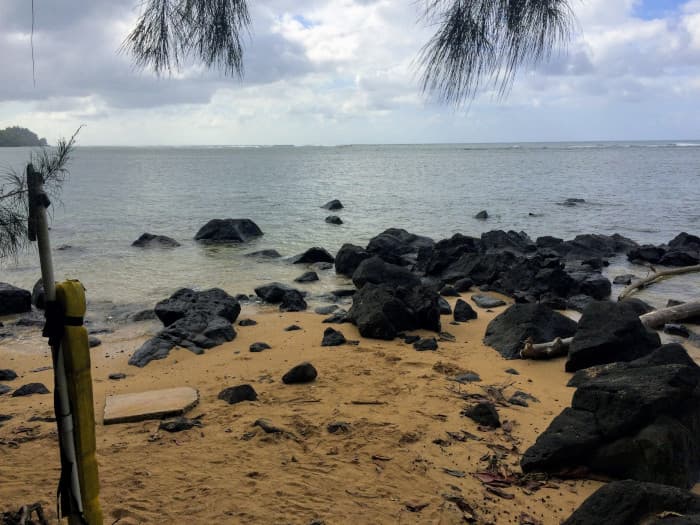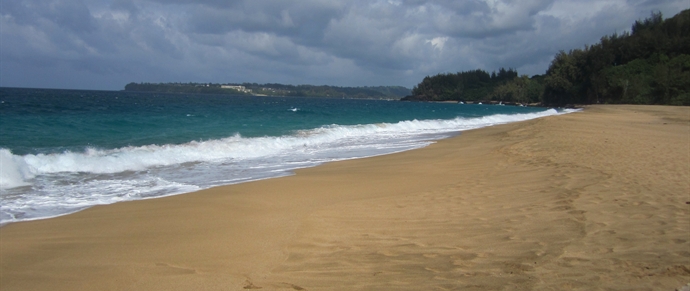 Lumahai Beach (West)
Lumahai Beaches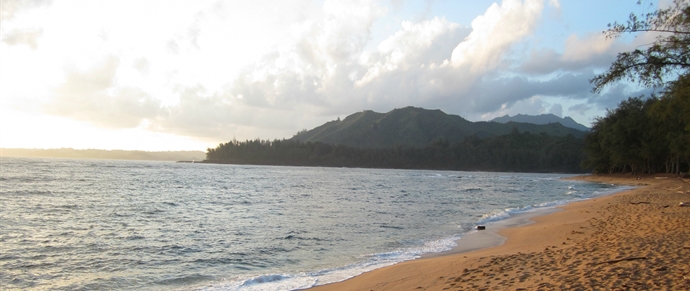 Wainiha Beach Park
North Shore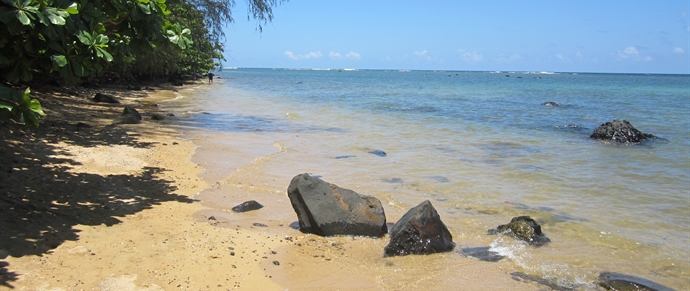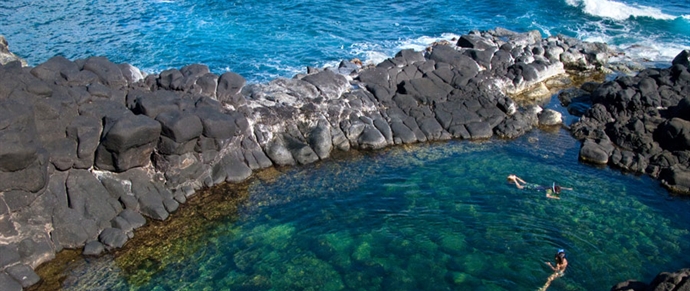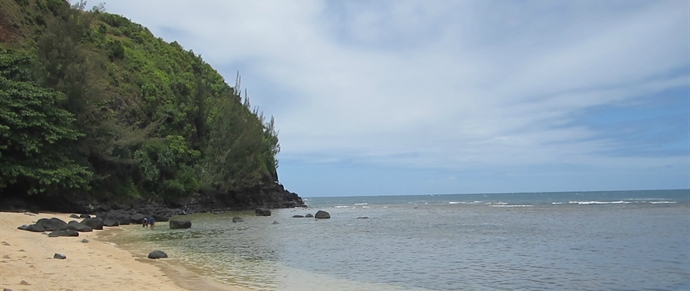 Sea Lodge Beach
North Shore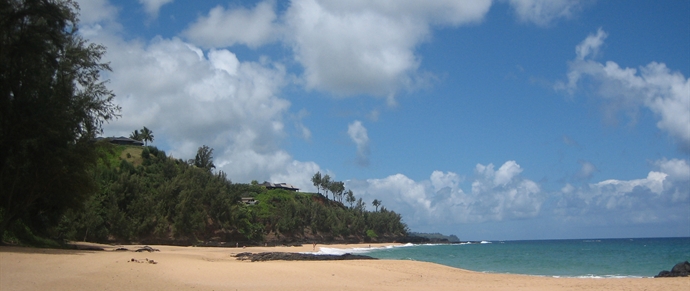 Secret (Kauapea) Beach
North Shore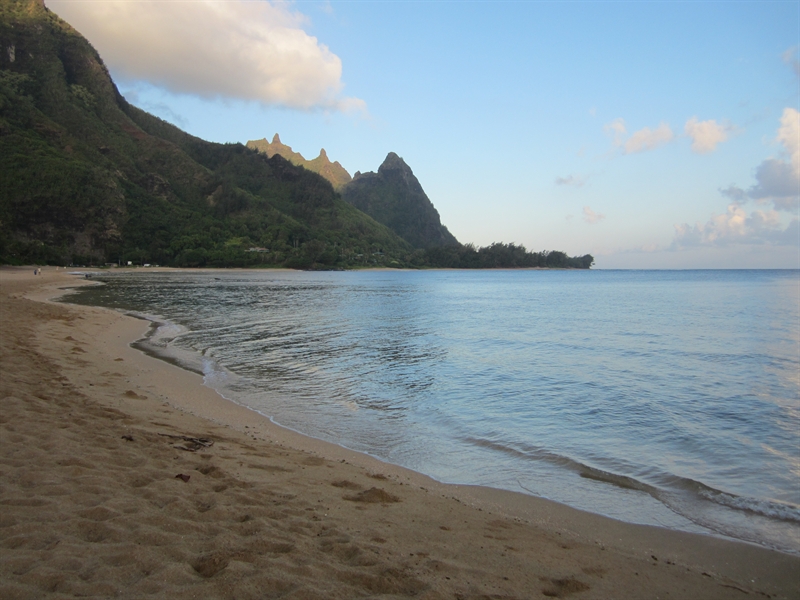 Tunnels Makua Beach
North Shore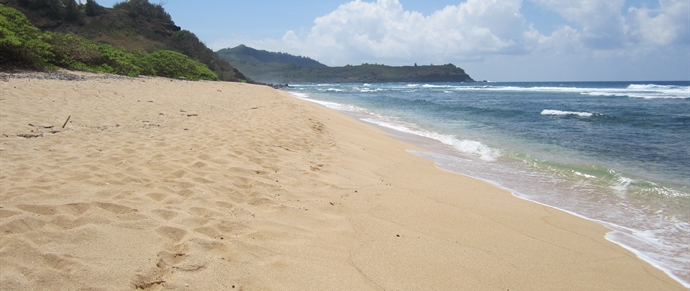 Waiakalua Beaches
North Shore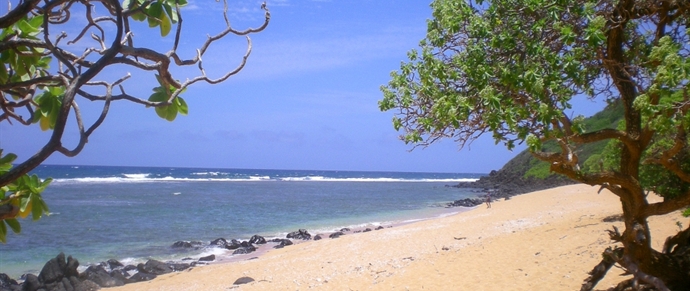 Larsens Beach
North Shore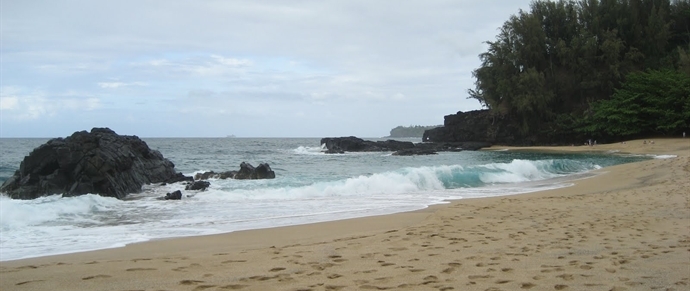 Kahalahala Beach
Lumahai Beaches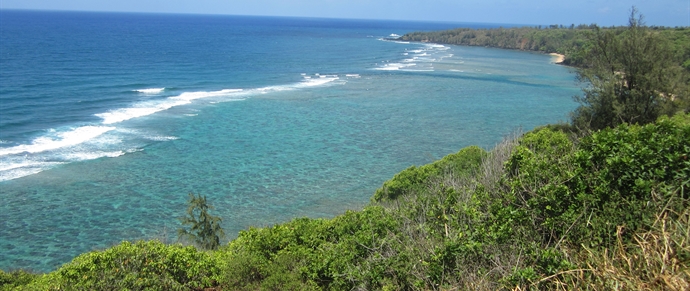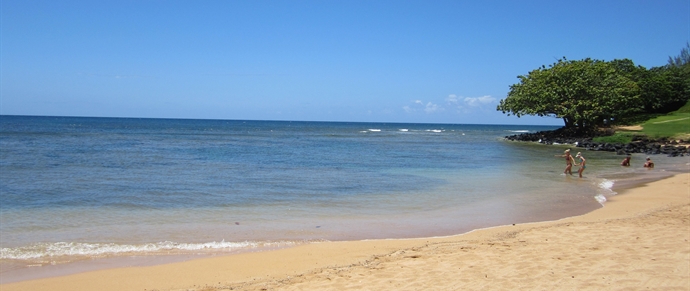 Pu'u Poa Beach
Hanalei Bay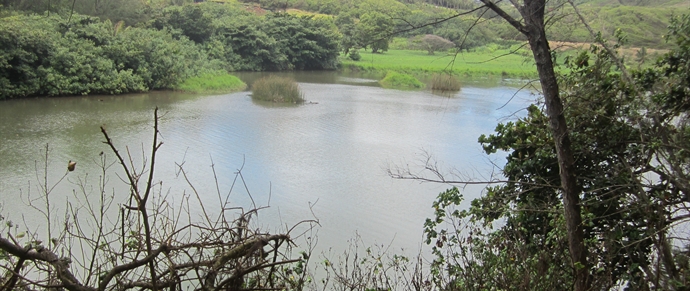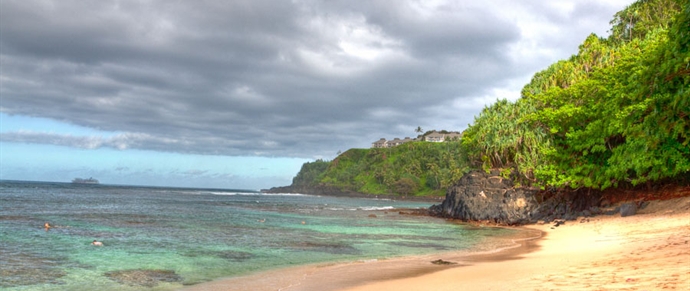 Hideaways Pali Ke Kau Beach
North Shore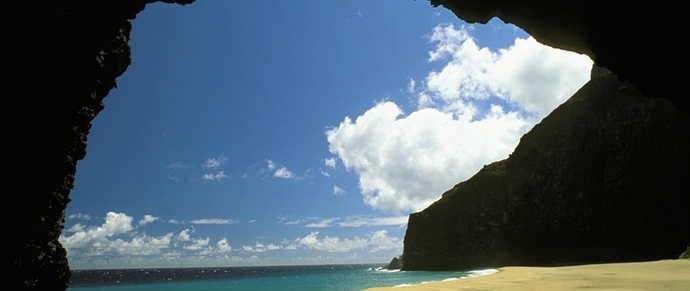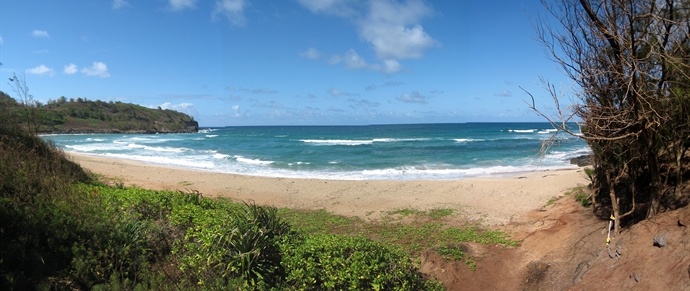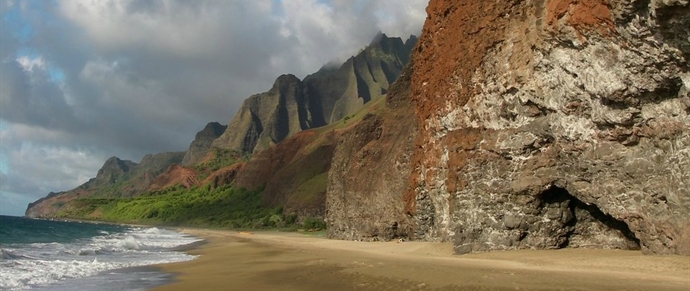 Kalalau Beach
North Shore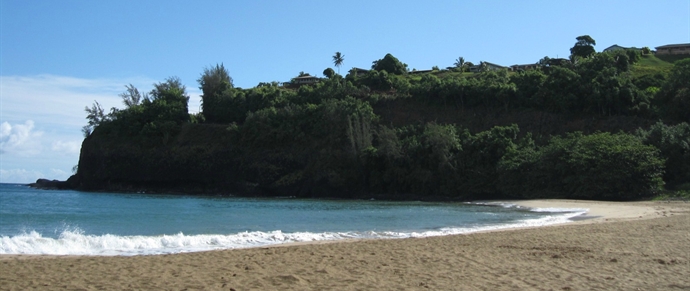 Kalihiwai Beach
North Shore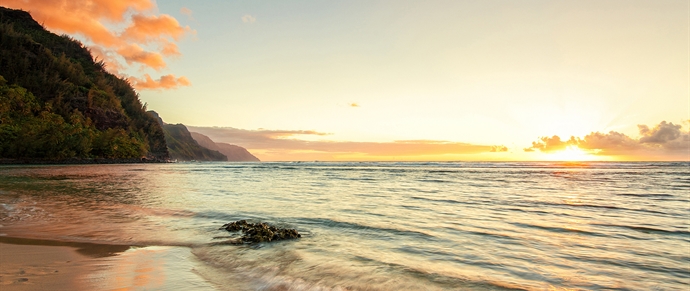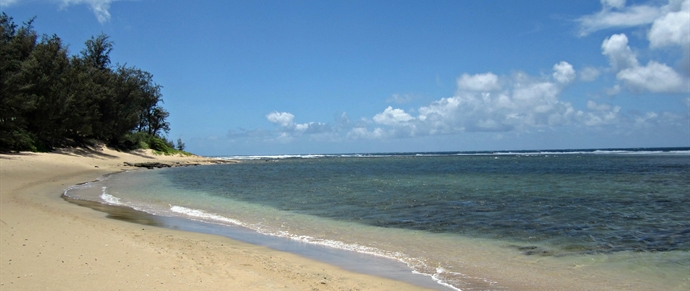 Cannons Beach
North Shore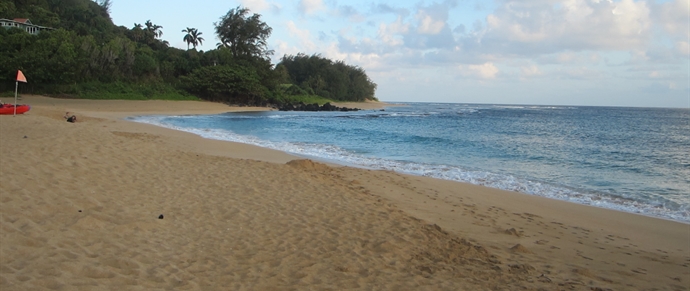 Haena Beach Park
North Shore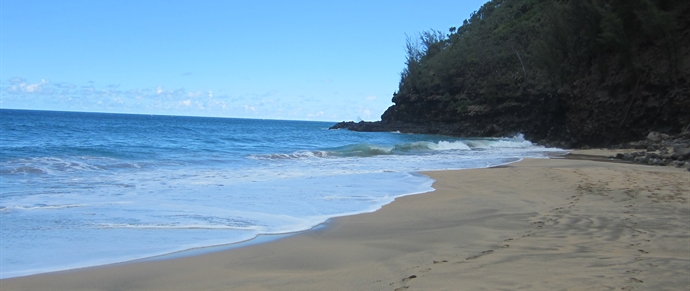 Hanakapiai Beach
North Shore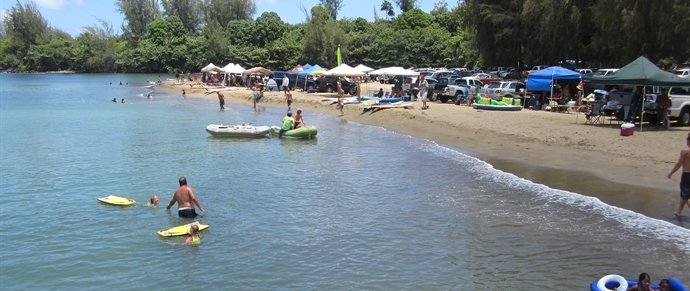 Black Pot Beach Park
Hanalei Bay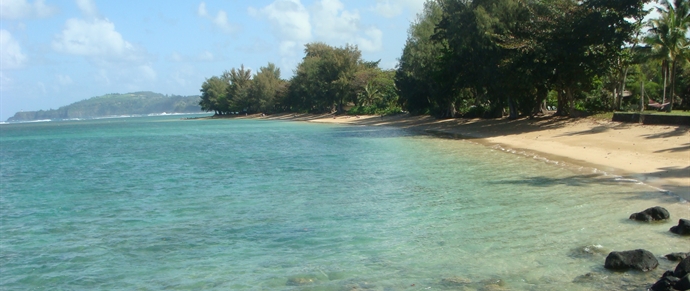 Anini Beach Park
North Shore