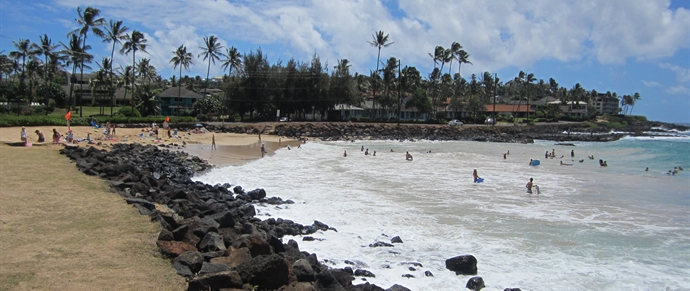 This beach is next to Poipu Beach on Kauai's south shore. Brennecke's Beach is a small sandy cove right off the road and is popular for body boarding. The waves are pretty consistent here and break both close and further from the shore which suits both beginning and advanced body boarders. Surfing is not allowed near the shore so body boarders don't have to compete for waves with surfers.

There is not much room for other beach activities, but mom and dad, friends or your spouse can catch some rays as they watch from the shore. There is no lifeguard, so it's nice to have someone keeping an eye on you. This beach is also a short walk from Poipu Beach, which is packed on nearly all days of the week. Split your time between the calm waters of Poipu and the waves at Brennecke's without moving the car.
Body Boarding
You can drive by and get a good feel for the waves without leaving your car. If the waves are good, don't waste any time, get your fins, sunblock and board and hit the water. The waves can be epic, however, be careful to watch for fellow wave riders, since it can it crowded. Also steer clear of the rocks to the right of the beach, as the sandy shore is a much more forgiving landing area after a long amazing body board ride.

It's very common to see turtles. In fact sometimes it's a challenge to make sure you don't bump into them, or catch their wave (kidding about their wave). Sea turtles hang out among the body boarders, and sometimes will surprise you when they surface.

Make sure to grab hold of your gear. If you loose a fin or a wedding ring, there is no chance you'll get them back.

Facilities: Head on over to nearby Poipu Beach Park for showers, restrooms and more.
Safety
Use caution when near the shore break. The waves at Brennecke's are usually larger in the summer months, but can be rough at other times during the year. Waves can be very powerful so make sure not to get caught in the wrong spot! And steer clear of either side where the rocks are.
Video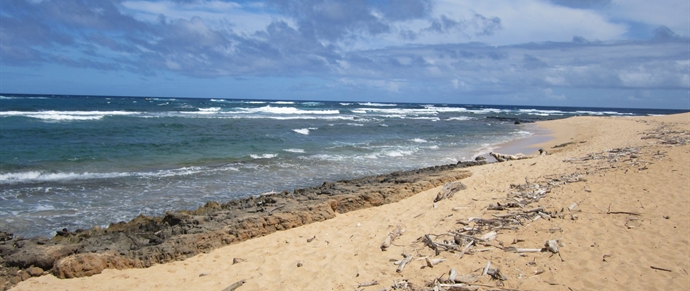 Kawailoa Bay Beach
Mahaulepu Beaches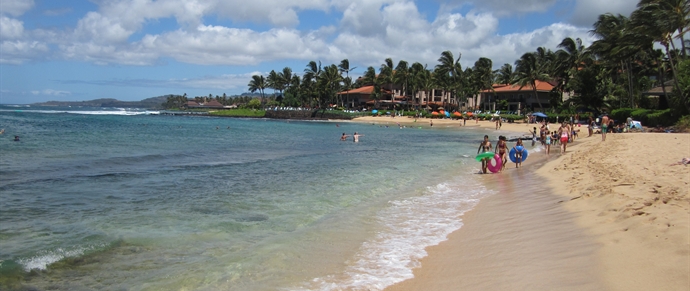 Waiohai Beach Park
South Shore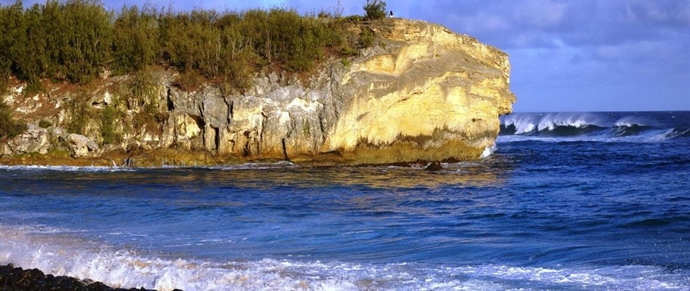 Shipwreck Beach
South Shore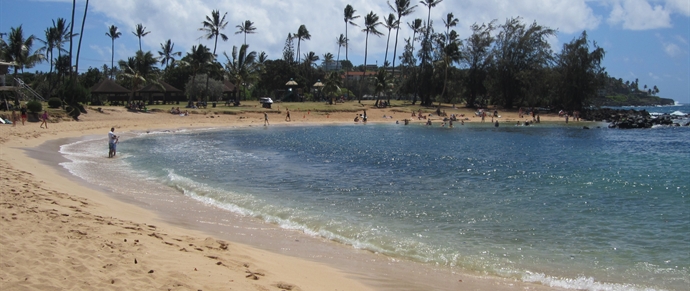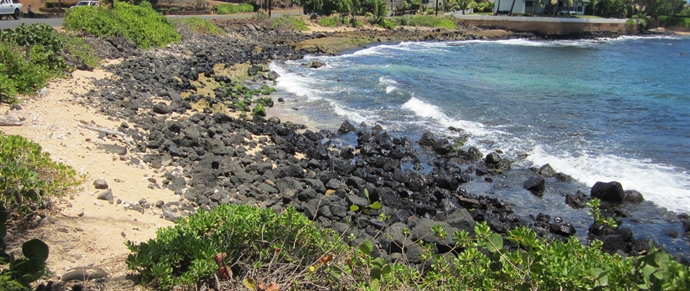 Prince Kuhios Beach
South Shore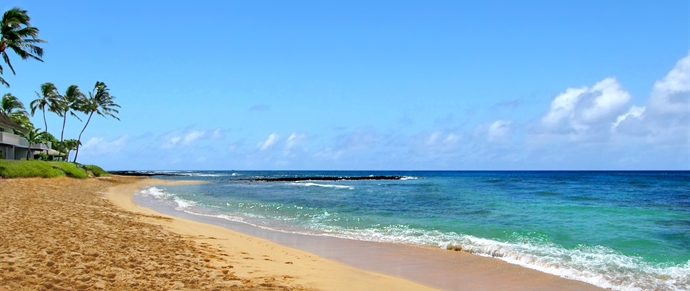 Kiahuna Beach
South Shore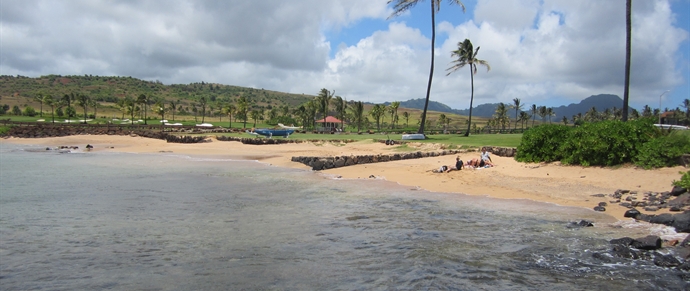 Kukuiula Beach
South Shore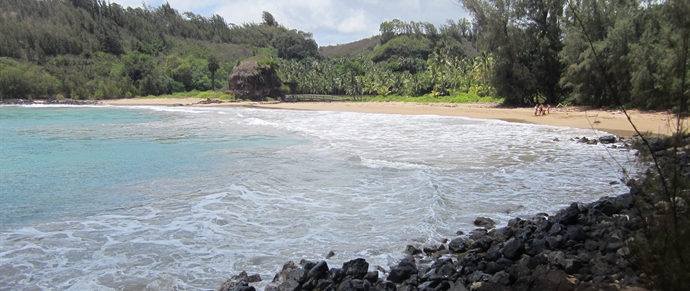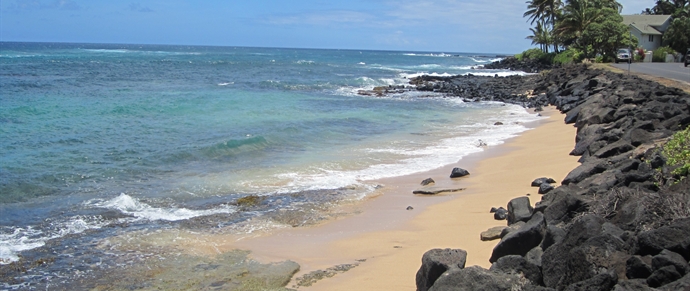 Mahaulepu Beach
Mahaulepu Beaches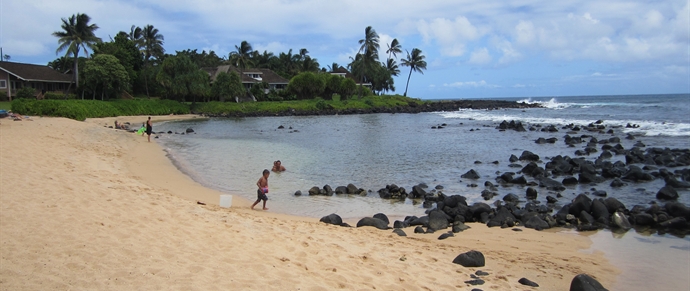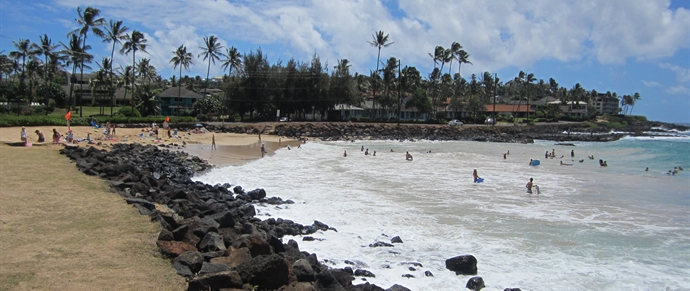 Brennecke Beach
South Shore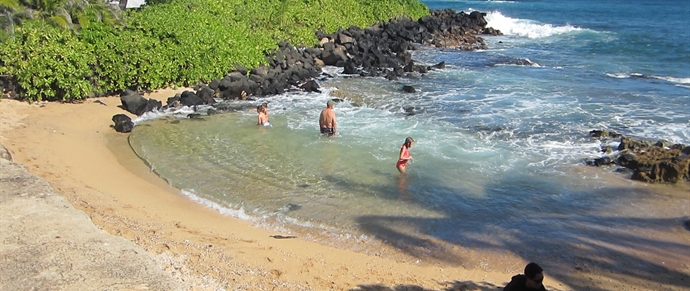 Keiki Cove Beach
South Shore