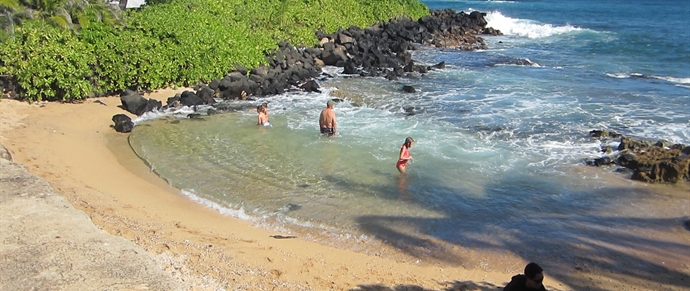 A great place to take toddlers and babies is Keiki Cove just down the road from Lawai Beach. In Hawaiian Keiki means children. A small strip of white sand, this little cove and beach are rarely used, have ample parking across the street, and have lava rock steps for easy access. Its shallow water and typically small lapping waves are perfect for the little one to learn about the ocean. Older kids will find all the tide pools fascinating. Adults…please be sure to always check the water before allowing kids to play.
Another great and bigger nearby beach for kids is
Baby Beach
.
Safety
This beach is usually calm, but waves and strong currents can exist during the summer months.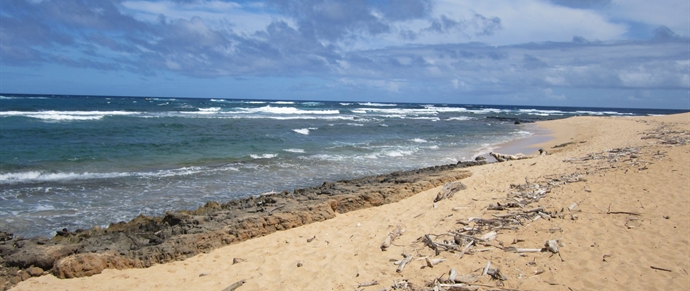 Kawailoa Bay Beach
Mahaulepu Beaches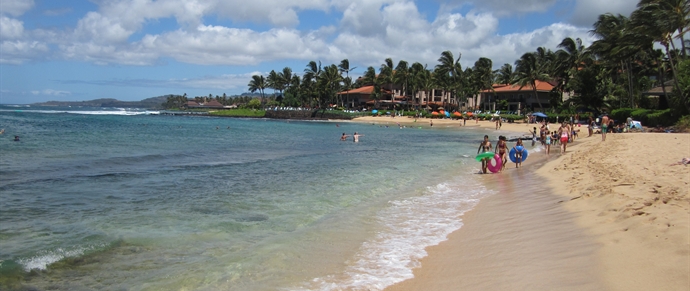 Waiohai Beach Park
South Shore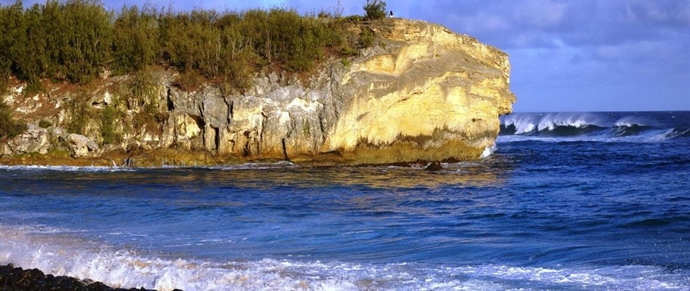 Shipwreck Beach
South Shore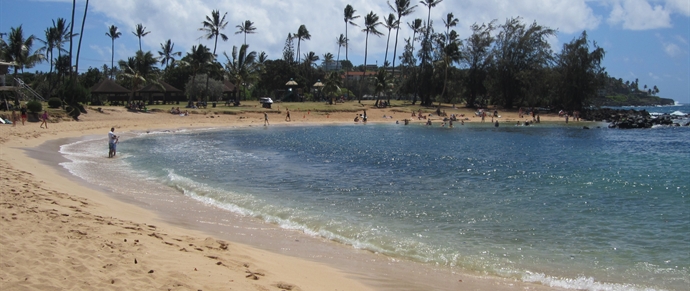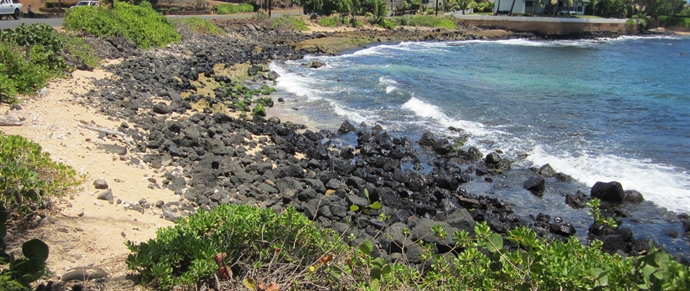 Prince Kuhios Beach
South Shore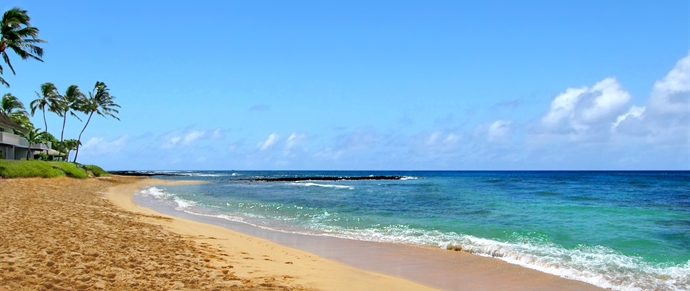 Kiahuna Beach
South Shore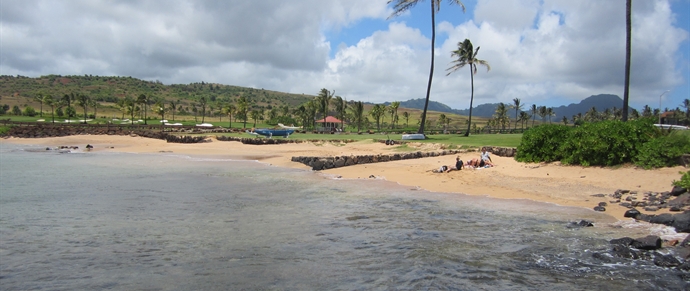 Kukuiula Beach
South Shore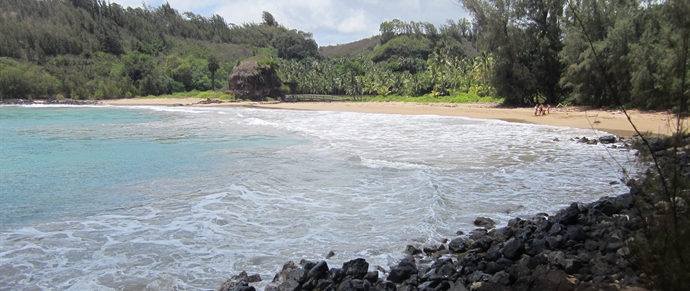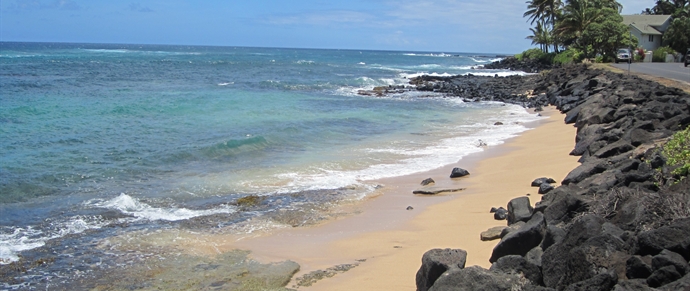 Mahaulepu Beach
Mahaulepu Beaches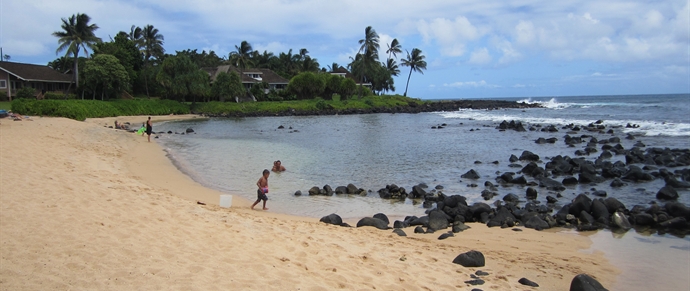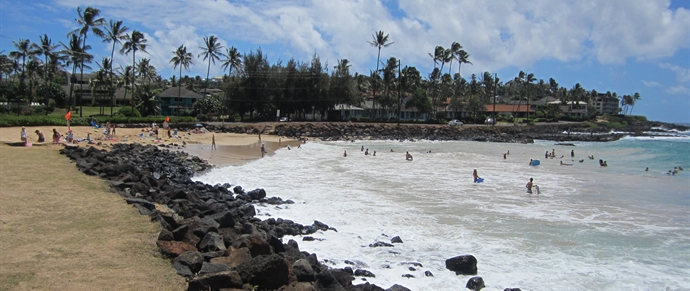 Brennecke Beach
South Shore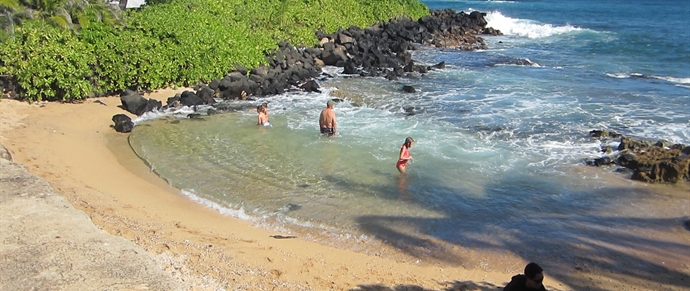 Keiki Cove Beach
South Shore