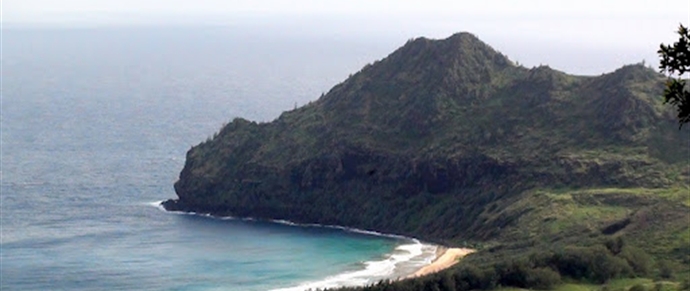 This beach is difficult to access because you can only get to Kipu Kai by boat because the road across the mountains is too difficult even for most off road vehicles.

The majestic Hoary Head mountain ridge frames Kipu Kai beach. Sand is golden brown. Many years ago, the local population of Nene, the endangered Hawaiian goose, disappeared from Kauai, but thanks to the efforts of local cattle rancher J.W. Waterhouse, these rare birds may occasionally be seen at Kipu Kai.

You may also be able to access this beach via horseback.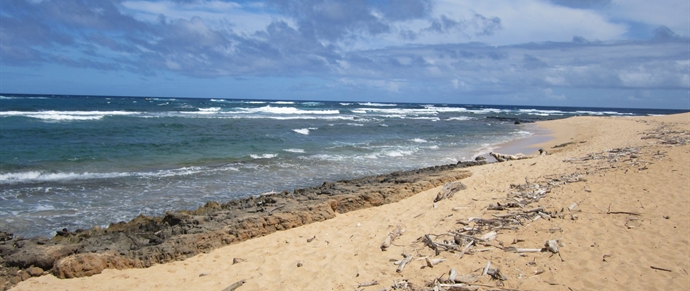 Kawailoa Bay Beach
Mahaulepu Beaches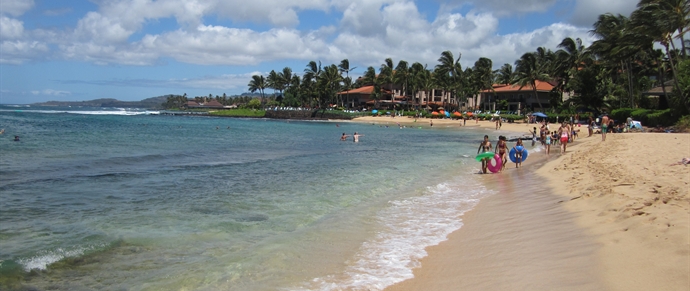 Waiohai Beach Park
South Shore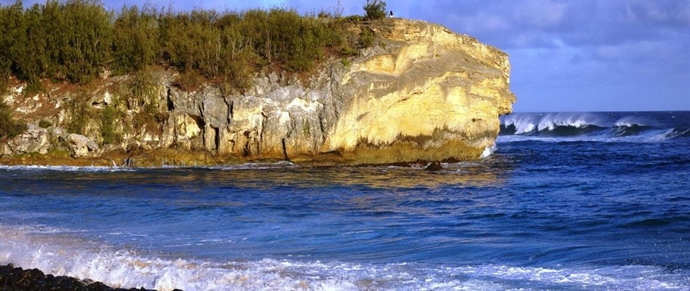 Shipwreck Beach
South Shore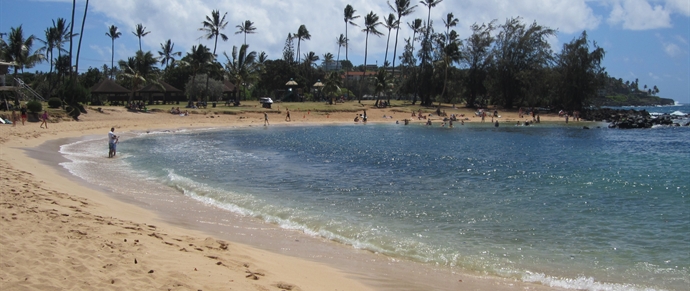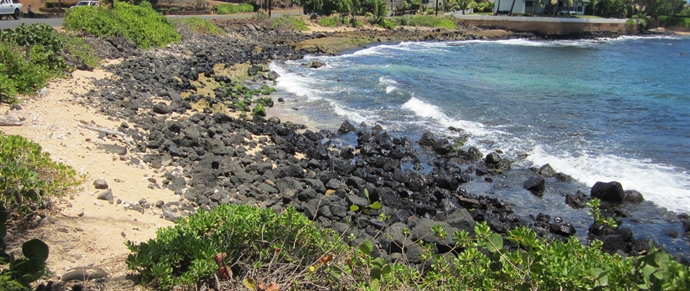 Prince Kuhios Beach
South Shore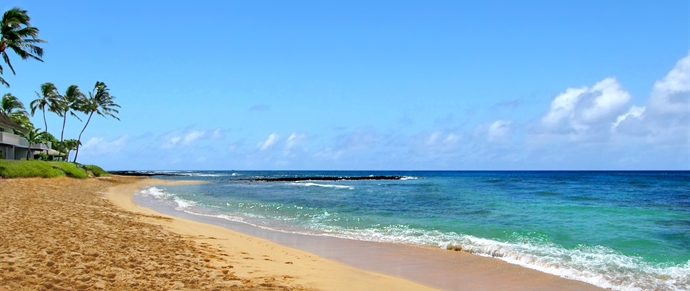 Kiahuna Beach
South Shore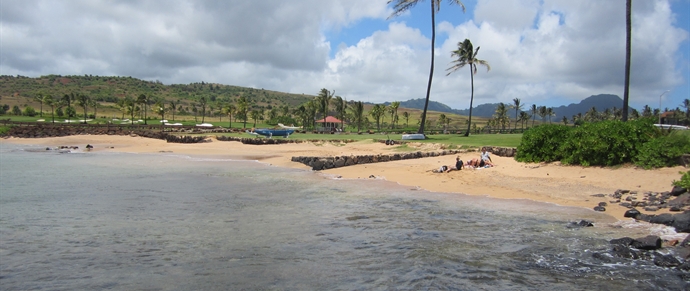 Kukuiula Beach
South Shore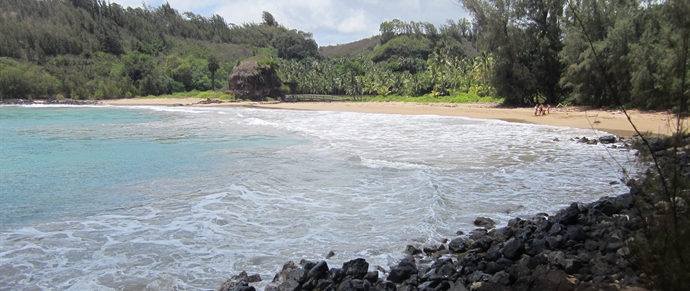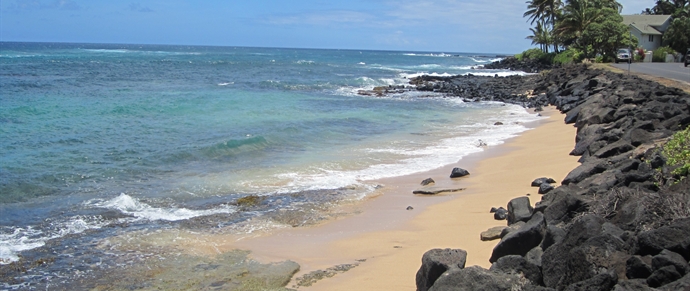 Mahaulepu Beach
Mahaulepu Beaches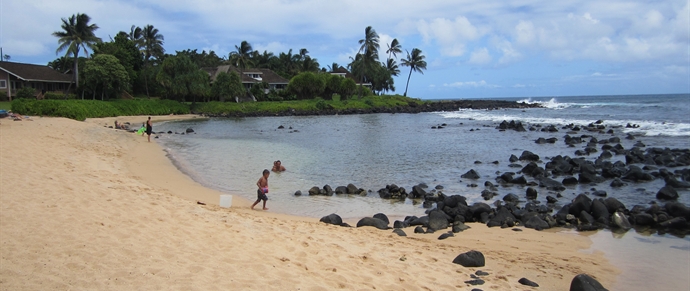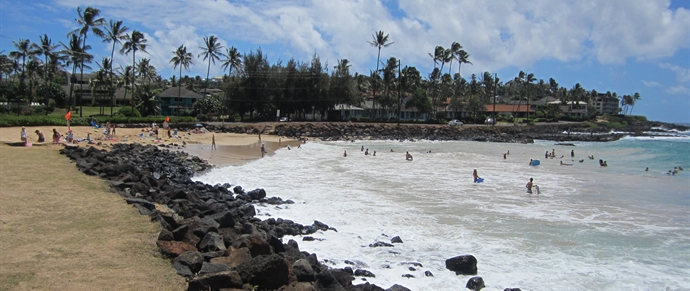 Brennecke Beach
South Shore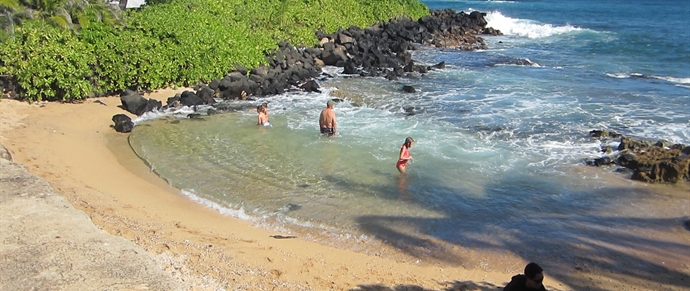 Keiki Cove Beach
South Shore