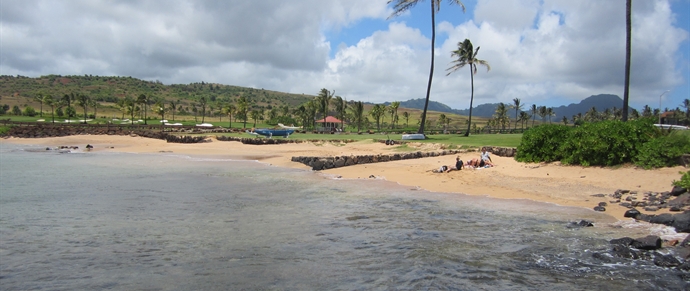 This is a very small beach but also as mall boat harbor that is popular with both recreational and commercial boaters. At the back of the harbor is a sheltered, sandy beach. However most of the sand came from somewhere else. This was one of the conditions imposed by Kauai County on the Kukui'ula Development Co. before they could build a planned resort and residential development was to improve the beach at the harbor. This planned luxury resort is just up the road towards Kolo'a.
During the enhancements loose rocks, shoreline debris and scrub vegetation were removed. This nearly doulbed the beach area and created room for an additional 500 cubic yards of sand. Floats, indicating the swimming area, are planned.
You will find ledge rocks that are exposed at the shoreline and most of the swimming here has a rocky bottom. The water here is sheltered by a breakwater and is calm in all but the strongest of south swells. Facilities are available in the adjacent harbor park. Beachgoers may use the harbor parking lot or park along Lawa'i Road, which usually has parking.
Facilities

Public Restrooms
Public Parking
Picnic Tables
No Lifeguard
Paved Road
Covered Pavilion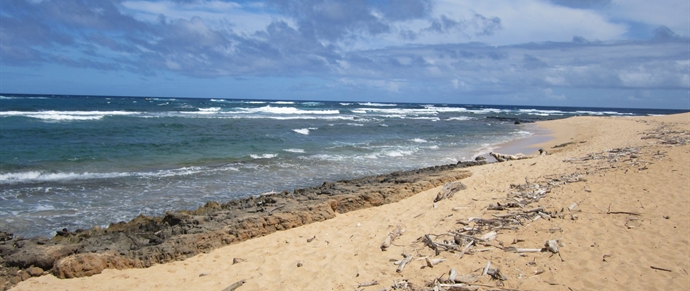 Kawailoa Bay Beach
Mahaulepu Beaches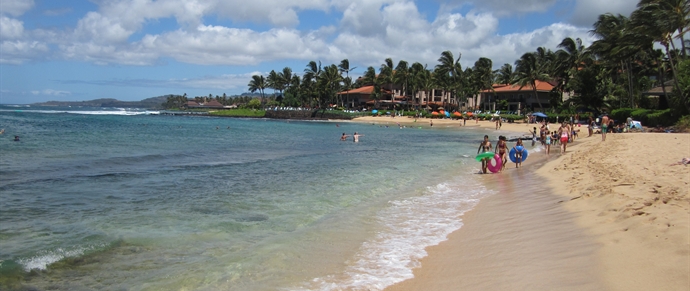 Waiohai Beach Park
South Shore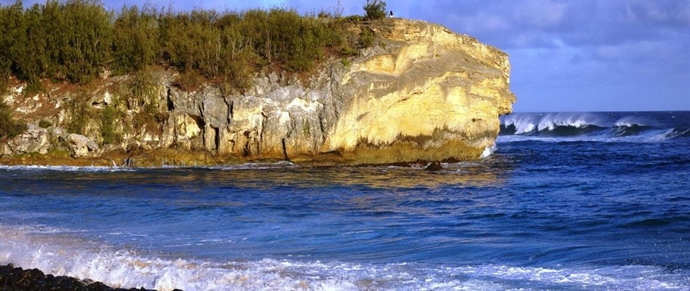 Shipwreck Beach
South Shore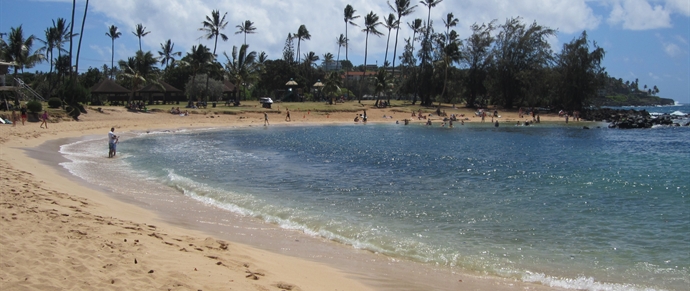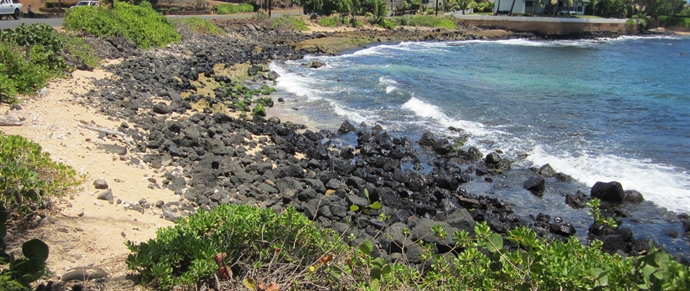 Prince Kuhios Beach
South Shore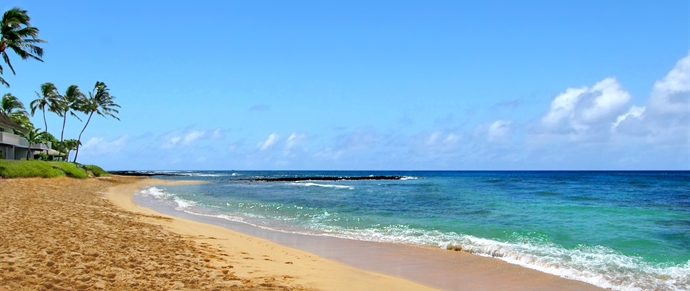 Kiahuna Beach
South Shore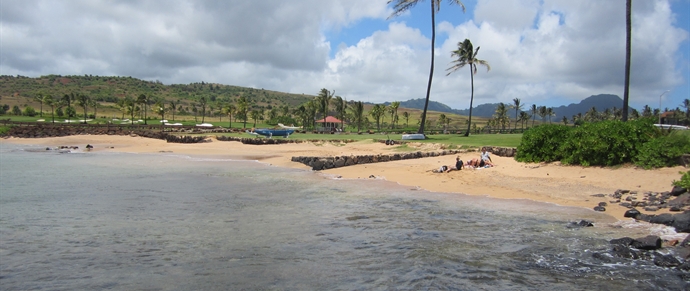 Kukuiula Beach
South Shore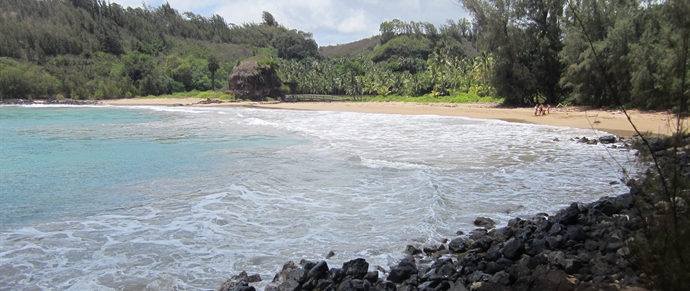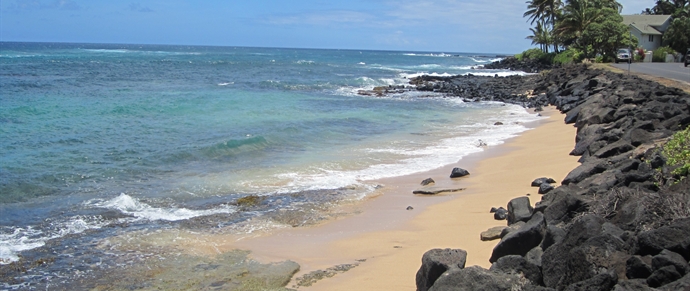 Mahaulepu Beach
Mahaulepu Beaches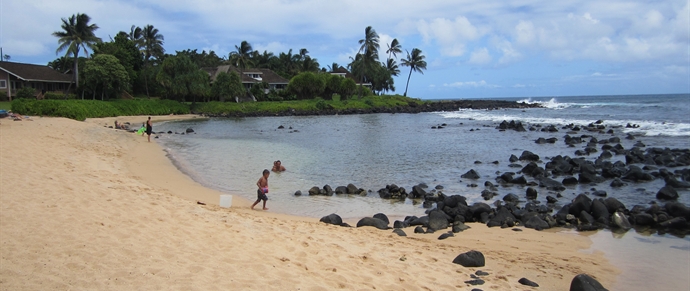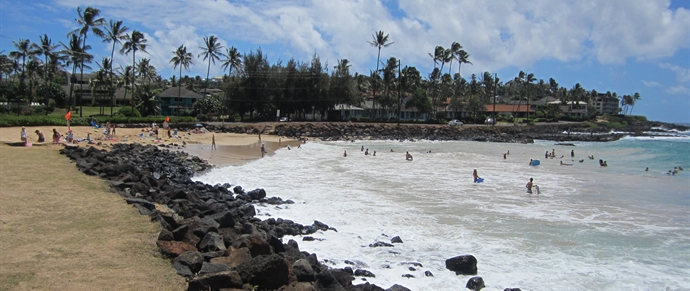 Brennecke Beach
South Shore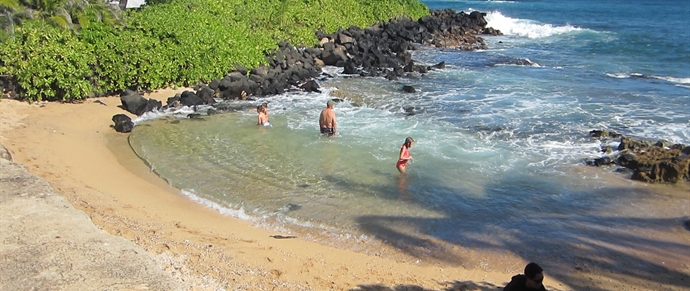 Keiki Cove Beach
South Shore