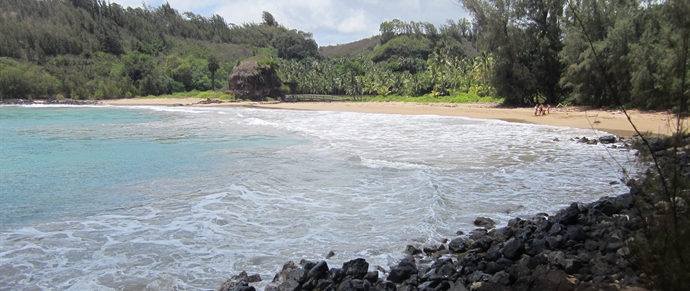 This beach backs up to the Allerton Garden, or sometimes called the National Botanical Garden and is a breathtaking view of the south. Sunsets are great here. Access is tricky as you have to cross private property in order to access the beach. You can also kayak from the Kukui'ula Harbor which is only about a mile east.
The Lawai area was originally used to cultivate taro and rice. Queen Emma started the gardens here in 1871 with many starts brought into the bay on ships. After the Queen's death in 1886 Elizabeth McBryde bought the entire property for $50,000. She planted sugar cane in the upper lands and leased the lower lands to Chinese farmers to grow taro and rice. In 1935 the property was sold to Robert Allerton and he began to expand the gardens.
Safety
The trail to this beach is steep and un-maintained (intentionally). In fact there are fences, and barricades (it's private property). If you venture back to this beach, take good foot gear. Also watch for cacti, as there are several nasty plants along the trail.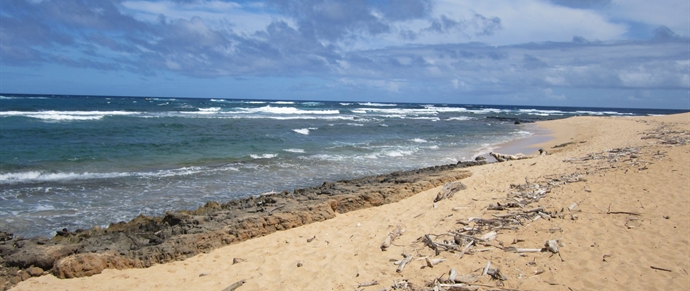 Kawailoa Bay Beach
Mahaulepu Beaches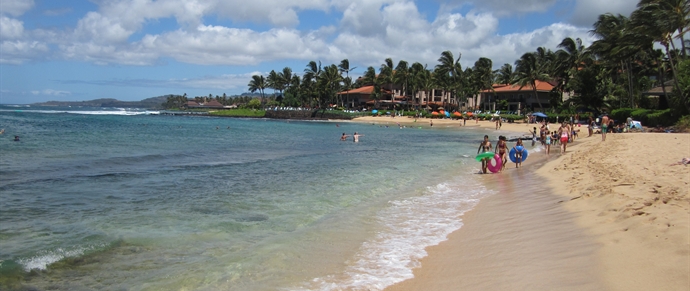 Waiohai Beach Park
South Shore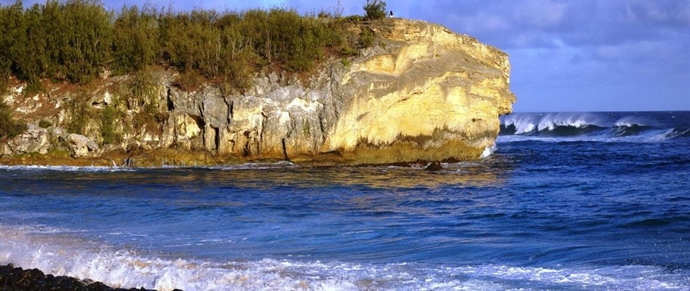 Shipwreck Beach
South Shore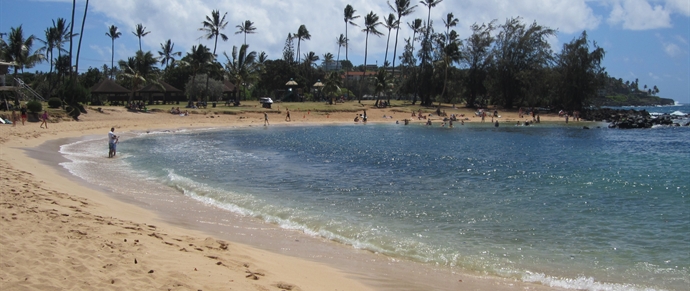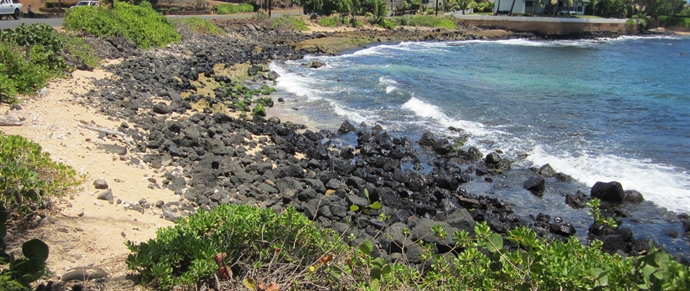 Prince Kuhios Beach
South Shore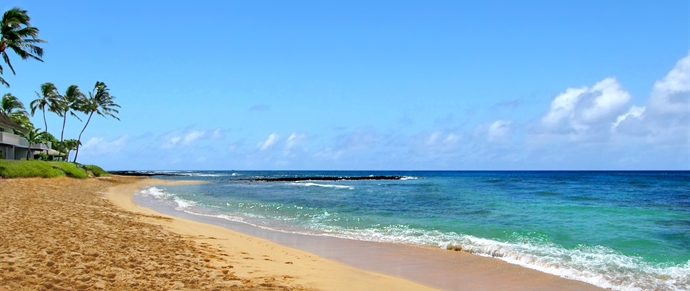 Kiahuna Beach
South Shore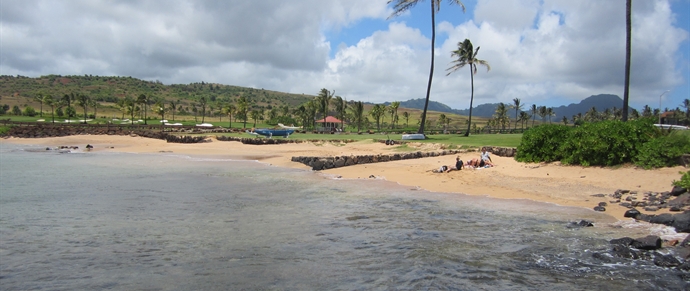 Kukuiula Beach
South Shore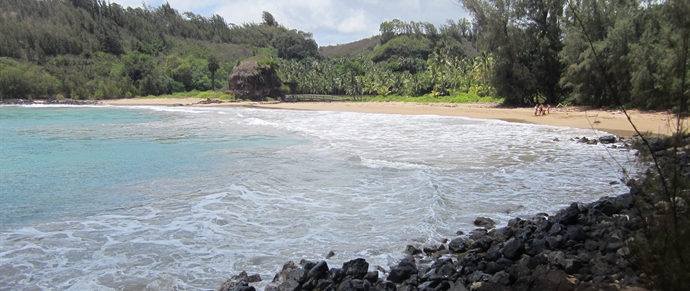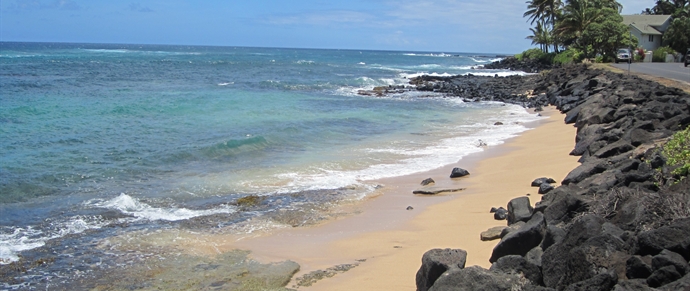 Mahaulepu Beach
Mahaulepu Beaches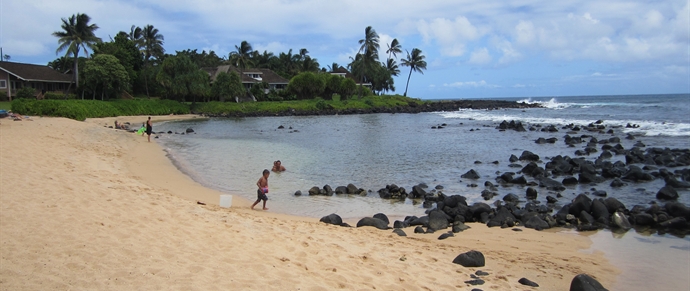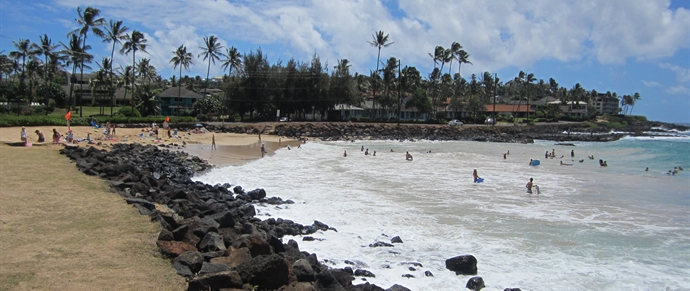 Brennecke Beach
South Shore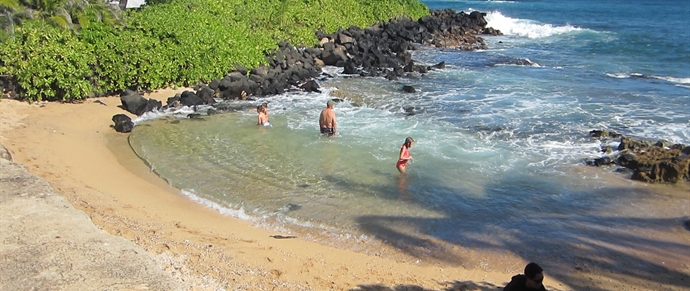 Keiki Cove Beach
South Shore