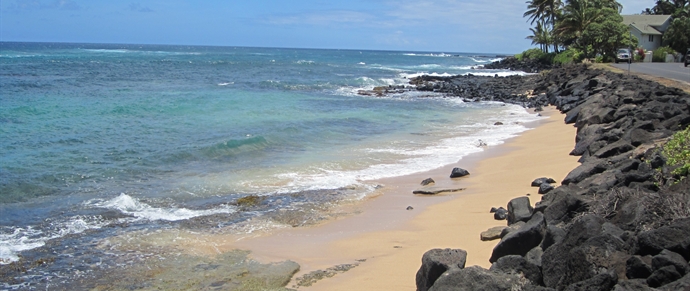 This beach fronts the Lawai Beach Resort and the Beach House Restaurant. Sometimes this is called the Beach House Beach. The Beach House restaurant is reason enough to visit this beach. But make sure you make reservations far in advance of your trip and try to time your meal with the sunset, they are amazing.
This beach is a popular surf and body boarding spot. If you don't wish to participate, you can watch from the shore, or the grass area next to the beach house. Look for experienced surfers catching waves past the reef. Snorkeling can also be good here (small pool near the rock wall) when the ocean is calm and the water clear. Turtles and seals are common here also.
Safety
This beach has harsh conditions and shorebreak that lands on rocks.
Video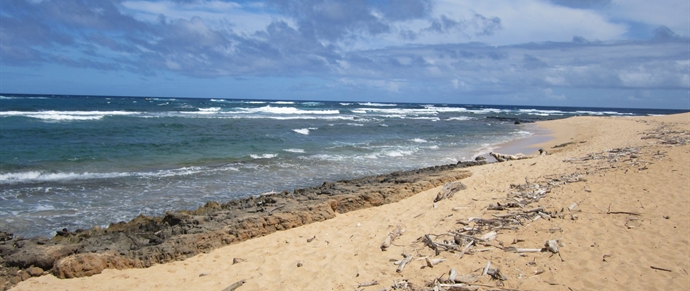 Kawailoa Bay Beach
Mahaulepu Beaches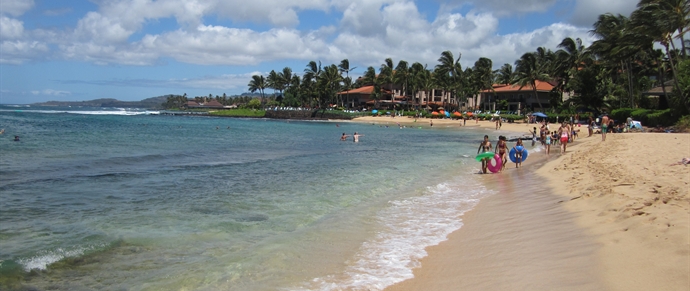 Waiohai Beach Park
South Shore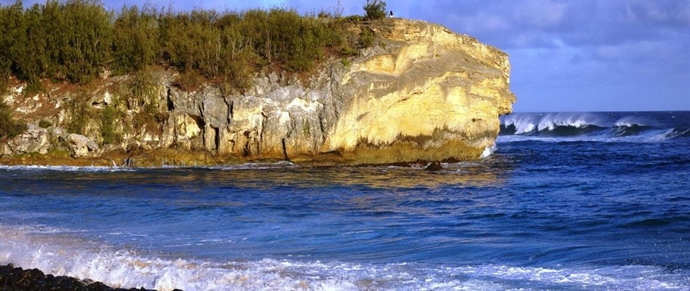 Shipwreck Beach
South Shore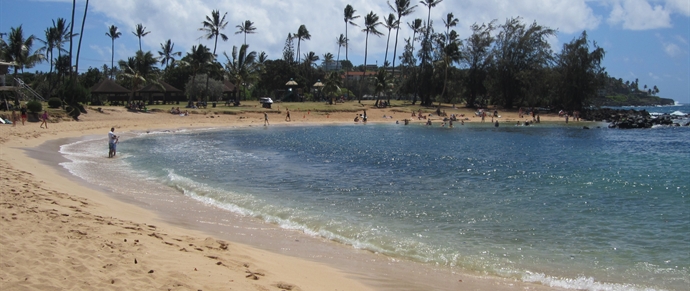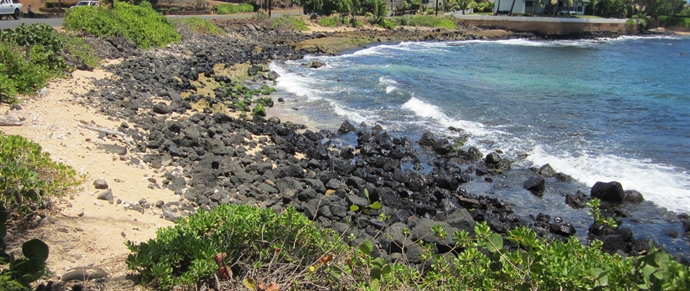 Prince Kuhios Beach
South Shore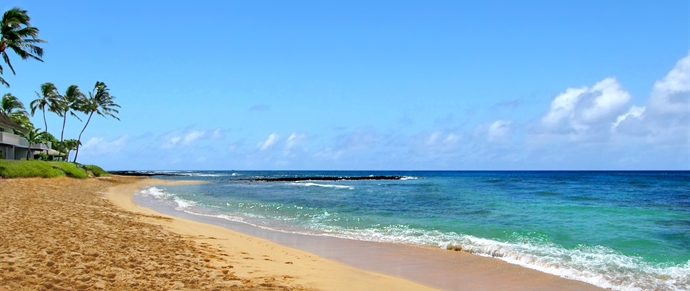 Kiahuna Beach
South Shore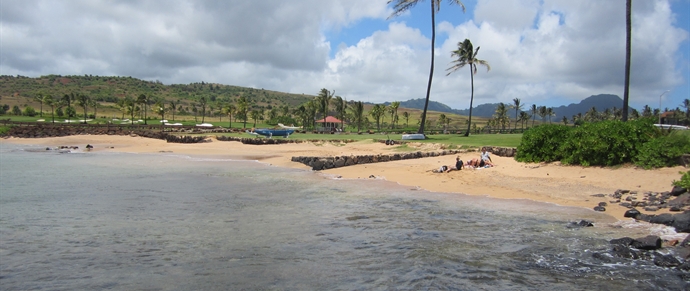 Kukuiula Beach
South Shore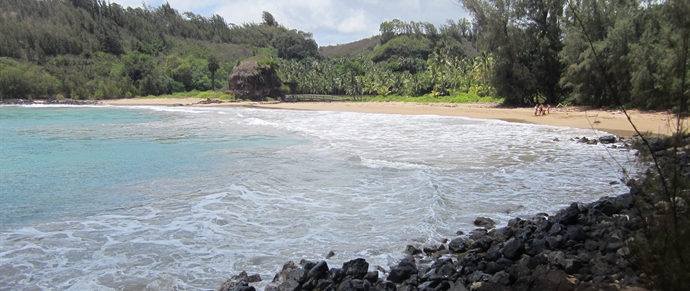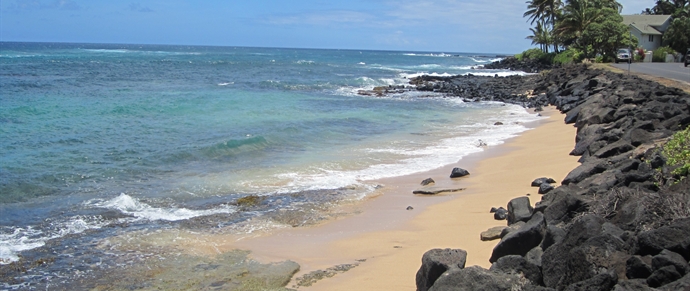 Mahaulepu Beach
Mahaulepu Beaches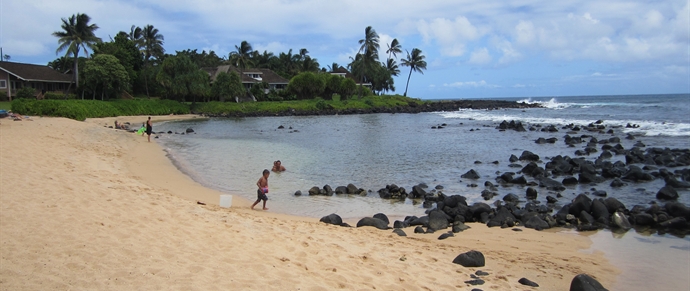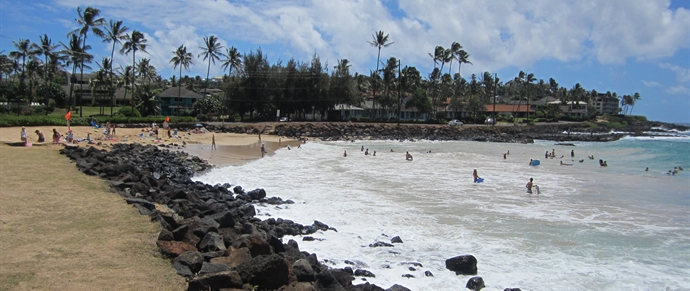 Brennecke Beach
South Shore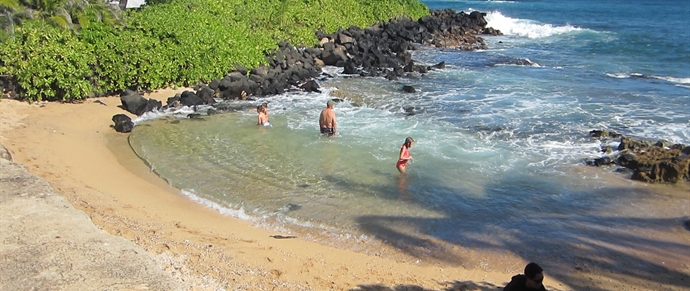 Keiki Cove Beach
South Shore