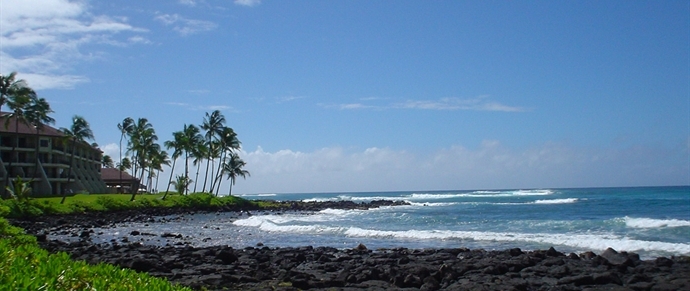 Nomilu Fishpond is bordered by Palama Beach. it is one of the largest fishponds in Hawaii and was created by a volcanic cinder cone (called Nomilu Cone). It's over 20 acres. Nomilu Fishpond is actually a natural saltwater lake fed by natural springs, which turns the water brackish. However the water rises and falls with the tide. The fishpond was famous throughout Hawaii and the mullet raised there was said to be especially delicate. For some reason mullet would not reproduce in this pond, so they had to be stocked as fry.
The Palama family has owned the fishpond for many years and has lent their name to the nearby beach. They maintain the pond as family recreation area.
At some times the pond can have a odor of sulfur and can be a yellowish color.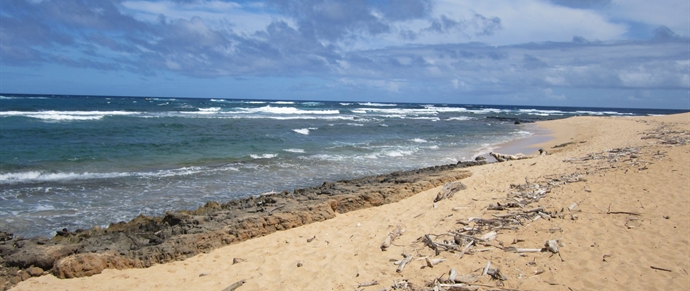 Kawailoa Bay Beach
Mahaulepu Beaches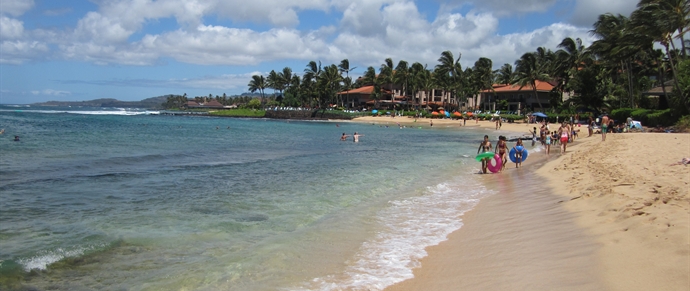 Waiohai Beach Park
South Shore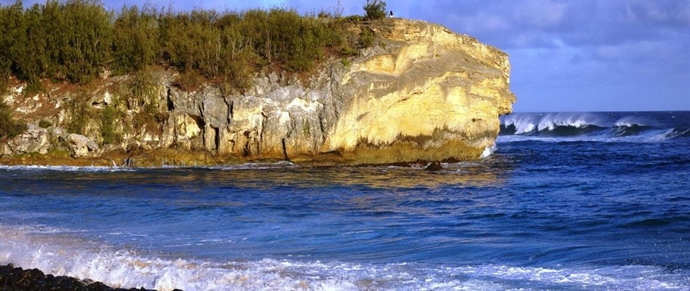 Shipwreck Beach
South Shore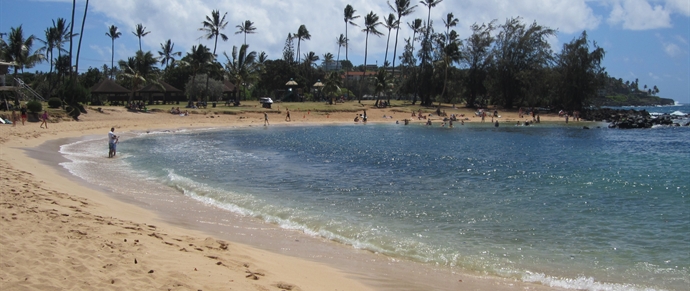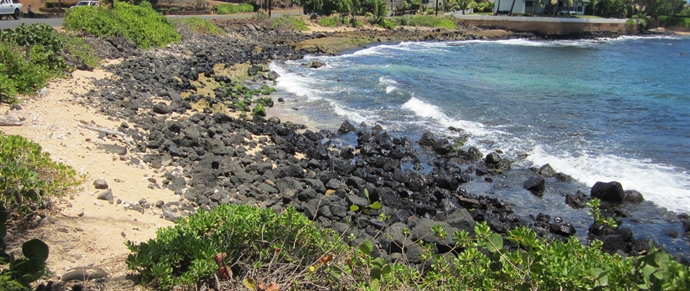 Prince Kuhios Beach
South Shore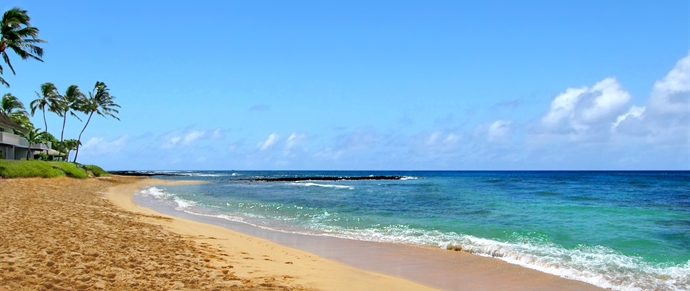 Kiahuna Beach
South Shore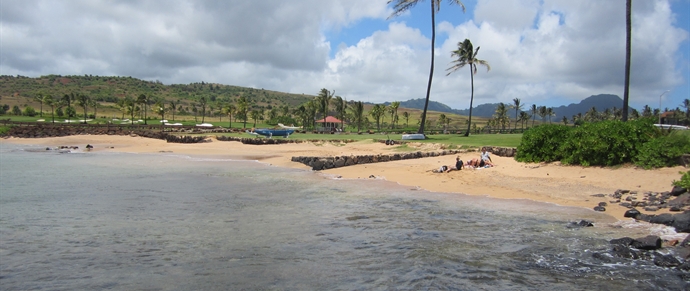 Kukuiula Beach
South Shore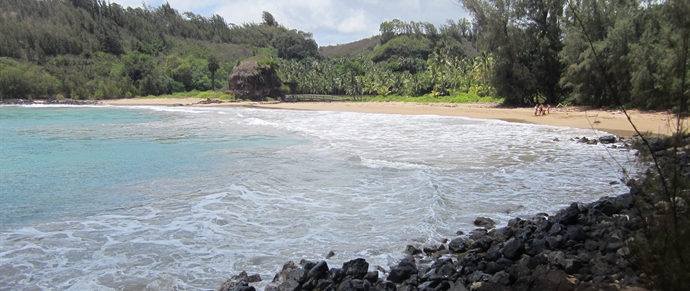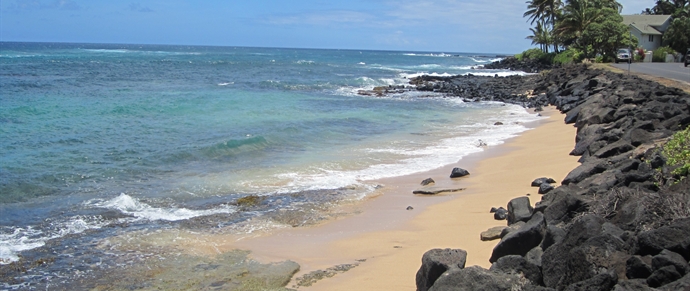 Mahaulepu Beach
Mahaulepu Beaches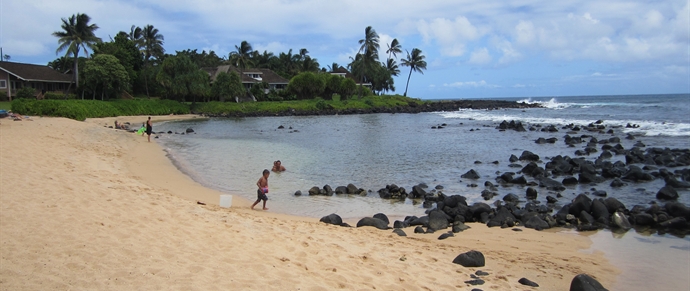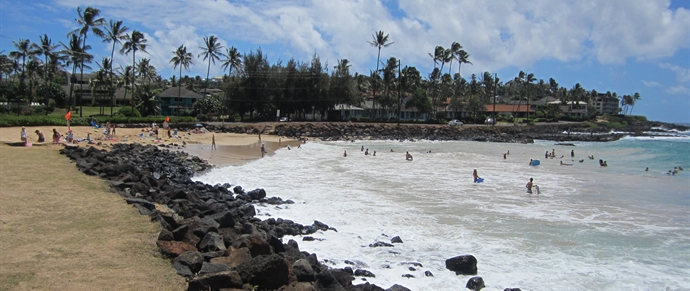 Brennecke Beach
South Shore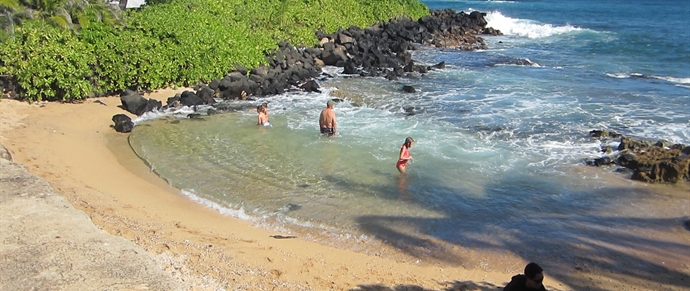 Keiki Cove Beach
South Shore