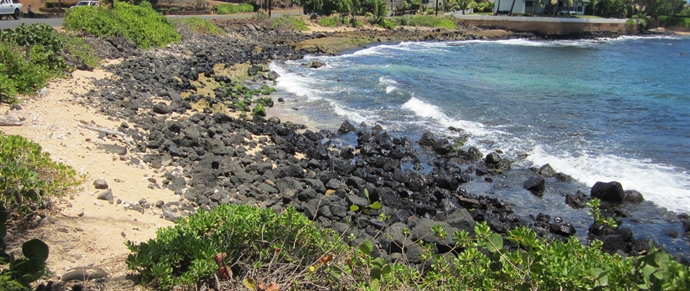 This beach is a favorite for surfers. When the water is calm, snorkeling can be really nice (usually in the winter). Shore is small and narrow and thus not a good beach for shore activities. Some times of the year the sand is nearly all under water. However it's a great place to sit for a while and watch surfers catch a few waves.
This isn't as much a beach, as a parking and landing location for surfer catching waves on the break known as PK's. This break runs from PK's beach to the Lawai Beach. The best  place to watch surfers is from the Beach House Lawn, just along the sidewalk from Lawai Beach.
Prince Kuhio Beach is commonly misidentified as "Lawai Beach" because it is near the Lawai Beach Resort, but the resort was named after the real Lawai Bay which is further west (in Lawai Valley) now more commonly known as Allerton Beach because it is surrounded by Allerton Garden.
Lawai Beach
is directly in front of the Lawai Beach Resort, and is also called Beach House Beach
Safety
This beach has strong currents and dangerous waves breaking on rocks, ledges and reefs. Watch for Sharp coral and slippery rocks.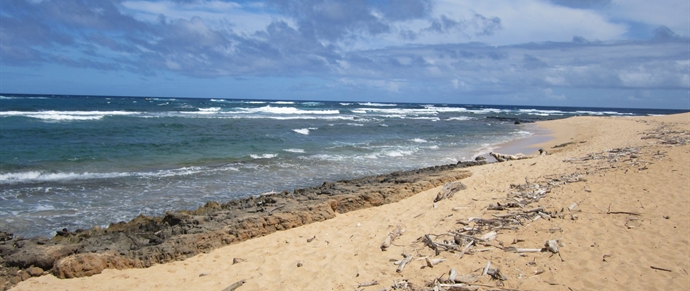 Kawailoa Bay Beach
Mahaulepu Beaches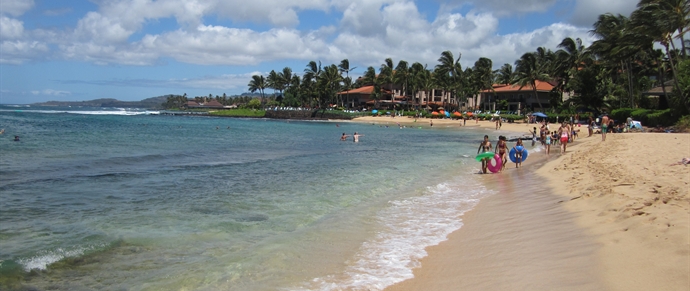 Waiohai Beach Park
South Shore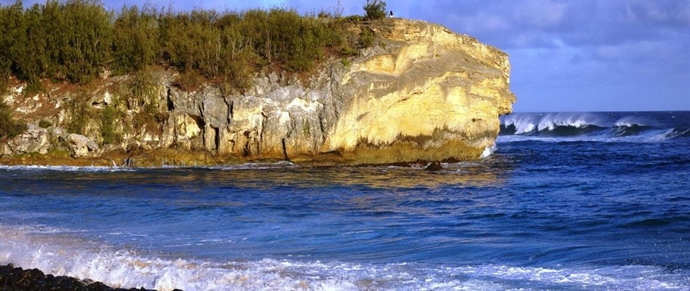 Shipwreck Beach
South Shore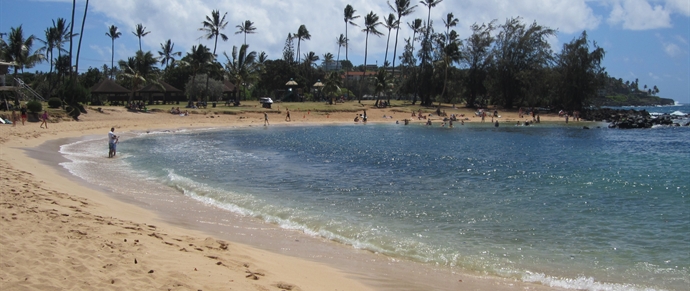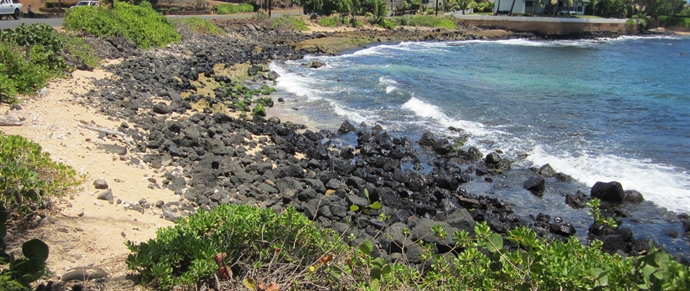 Prince Kuhios Beach
South Shore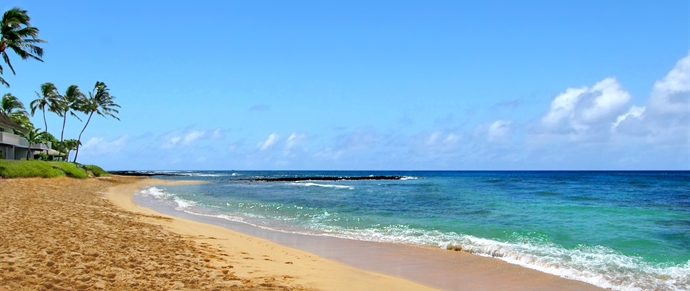 Kiahuna Beach
South Shore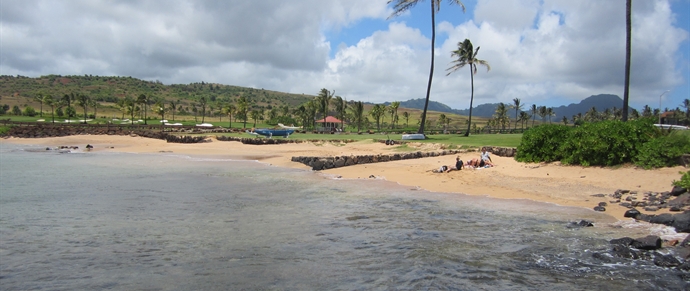 Kukuiula Beach
South Shore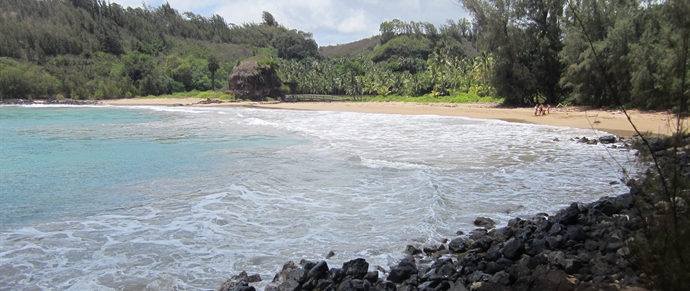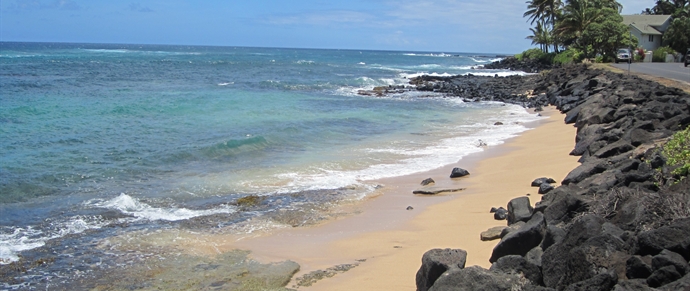 Mahaulepu Beach
Mahaulepu Beaches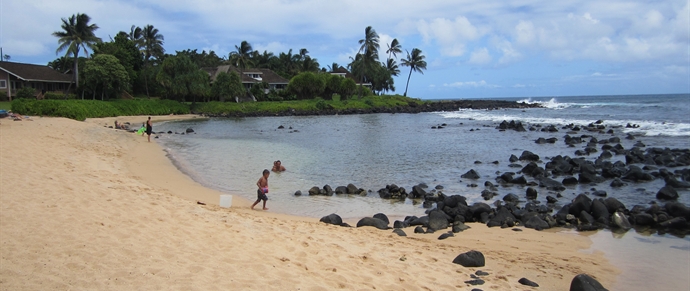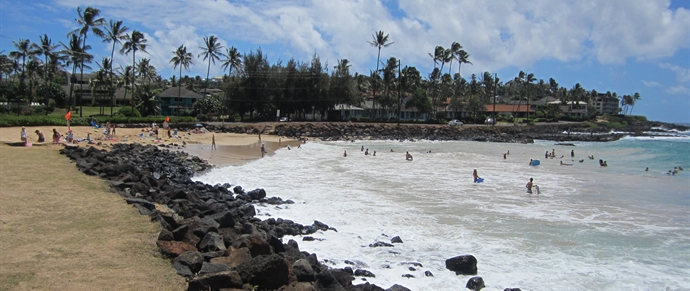 Brennecke Beach
South Shore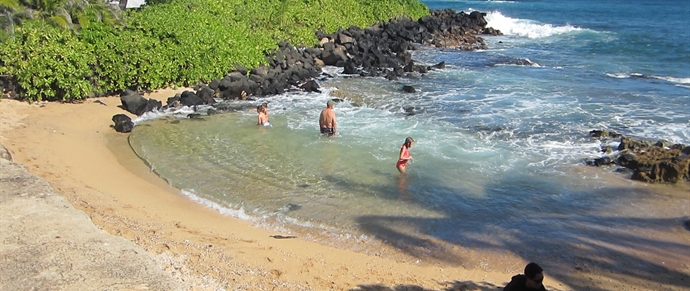 Keiki Cove Beach
South Shore